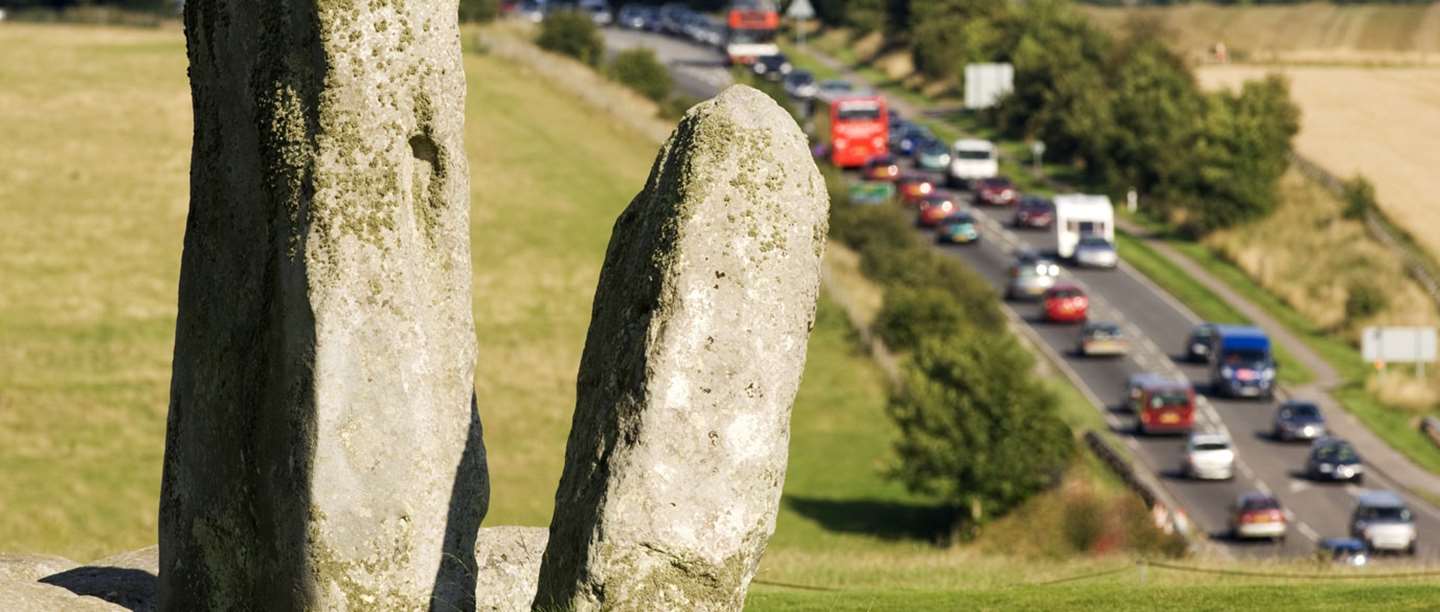 STONEHENGE & THE A303
The Stonehenge World Heritage Site is famous throughout the world and is one of the most important prehistoric landscapes in Europe. Today this landscape is split in two by a major road - the A303 - which acts as a barrier to people enjoying, exploring and understanding the World Heritage Site.
English Heritage wants to see the monument reconnected to its ancient landscape and the negative impact of roads within the World Heritage Site reduced. Great strides have been made to achieve this vision in recent years, including the removal of the old Stonehenge visitor facilities and the A344 road from the landscape.
But there is more to be done.
THE PROBLEM
Tens of thousands of vehicles thunder past Stonehenge on the A303 every day. The heavy traffic and constant noise from the road compromises our enjoyment and understanding of the monument and the road cuts the stones off from much of the surrounding ancient landscape and many prehistoric monuments.
THE SOLUTION
On 1 December 2014, the Government announced that it would invest in a fully bored tunnel of at least 2.9km to remove much of the A303 trunk road from the Stonehenge World Heritage Site. English Heritage, Historic England and the National Trust all welcomed the announcement, describing it as a 'momentous decision'. It is vital that any tunnel scheme is in the right place and designed to the best specification. English Heritage along with Historic England and the National Trust will work with the Government, Highways England and other key parties, to find a solution that protects the Outstanding Universal Value of the World Heritage Site and addresses the adverse impacts the existing A303 has on this extraordinary place.
Our Vision
Our hope is that removing the sight and sound of the noisy, busy road from the World Heritage Site will open up the Stonehenge landscape and enable people to better explore and enjoy it.
Our priority is to care for and conserve Stonehenge for future generations. As part of this, we would like to see the stone circle returned to its intended landscape setting so that it can be understood and appreciated in context, without the experience being ruined by traffic.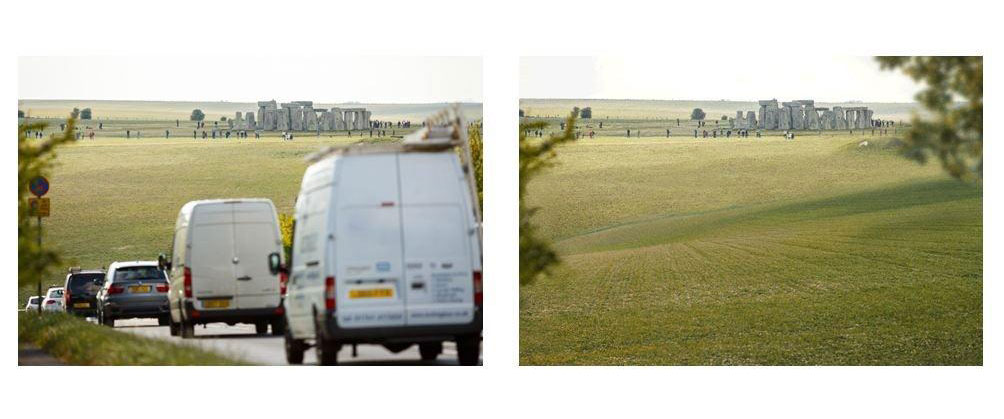 OUR LATEST UPDATE
FEBRUARY 2018 - HERITAGE BODIES RESPOND TO HIGHWAYS ENGLAND'S PUBLIC CONSULTATION
The options put forward today by Highways England go a long way towards protecting and enhancing the World Heritage Site (WHS), according to the three agencies responsible for its care and protection.
However they voiced concerns about a proposal to link two byways, introducing a new route for vehicles close to Stonehenge after the tunnel is built.
Read our press release for more information.
Download the press release
PREVIOUS UPDATES