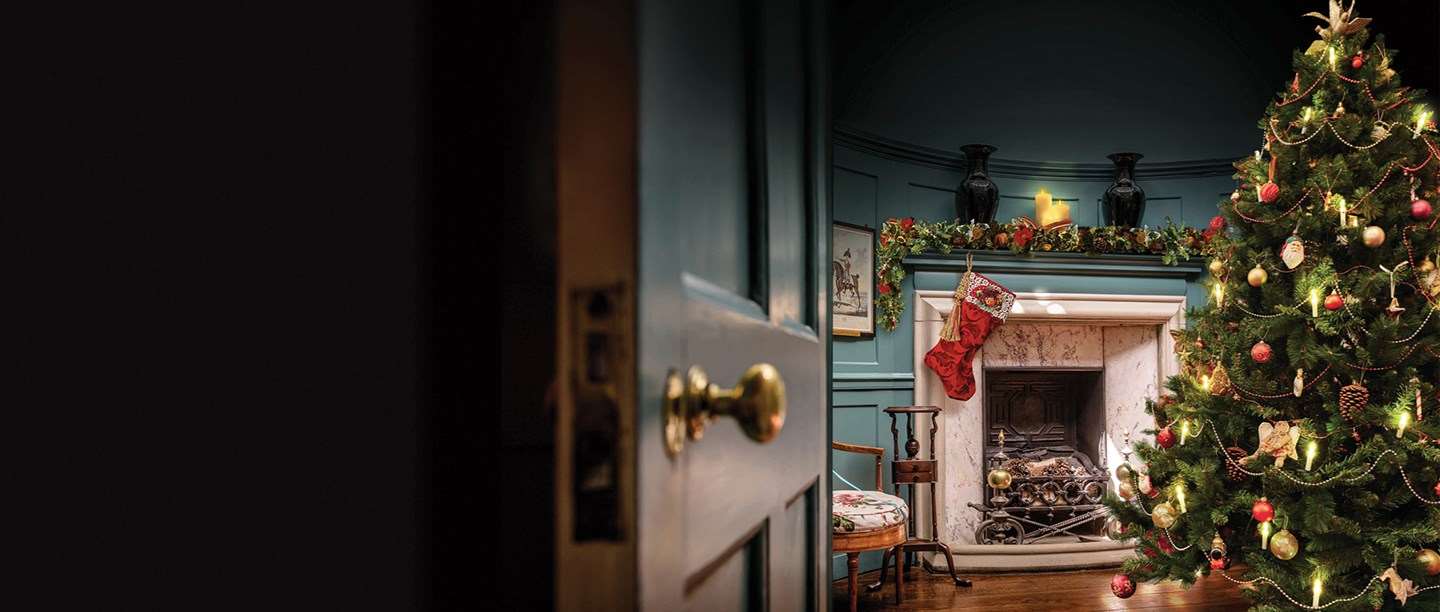 CHRISTMAS THROUGH THE AGES FOR ALL AGES
This Christmas we've got lots of festive treats for you to unwrap.
Browse our range of Christmas events, get hands-on with craft ideas and traditional Victorian recipes, and discover all the historic places you can explore over the season.
AN EXCITING NEW YEAR BEGINS HERE
2018 has been another big year for us. As the New Year approaches, we'll be looking back in celebration, and inviting you to join us for another exciting year of history in 2019.
Check back soon for a look ahead, but in the meantime here are just some of the ways to get involved with English Heritage right now.
Become a member
Festive Treats for Christmas
Christmas Events

Step back in time this Christmas with our range of festive events. There's even a chance to meet Father Christmas himself.

Christmas shop

Get stocked up now with some Christmas essentials or buy the foodie in your family some mouth-watering treats. Browse our shop for a feast of festive inspiration.

Gift of Membership

Wrap up 6,000 years of history for friends or family with the Gift of Membership this Christmas and enjoy days out together.

Festive Opening times

See which historic places are open over the holidays and spend the festive season exploring England's story.

Quiz: What's your Christmas Era?

Another year, another Christmas. We think it's time to shake things up by looking back to the past.

Christmas at the Castle

What better way to spend the festive season than by experiencing the magic of one of our historic castles?

Traditional Recipes

Join our Victorian cook Mrs Crocombe in the historic kitchens at Audley End House as she makes everything you need for a traditional festive feast.

The History of Christmas

Discover the history of Christmas through the ages, starting around 5,000 years ago in the Neolithic.
Holiday Cottages
Immerse yourself in England's colourful past by staying in one of our unique and historical properties. From cosy cottages to gatehouse towers to beachside retreats, book your stay today and make this festive season a memorable one.
As other visitors leave, you can explore the historic site all by yourself. Soak up the unique atmosphere of the sun setting on hundreds of years of history and, come morning, see it light up some of the most iconic sights in the country.
See our Holiday Cottages
Winter Gardens

Wrap up and blow away the festive cobwebs with a refreshing walk through one of our gardens.

Winter Walks

Use our walking guide and burn off those Christmas calories as you hike through history.

Motorway Stops

Escape the rush of traffic and stretch your legs - stop off to explore England's story.