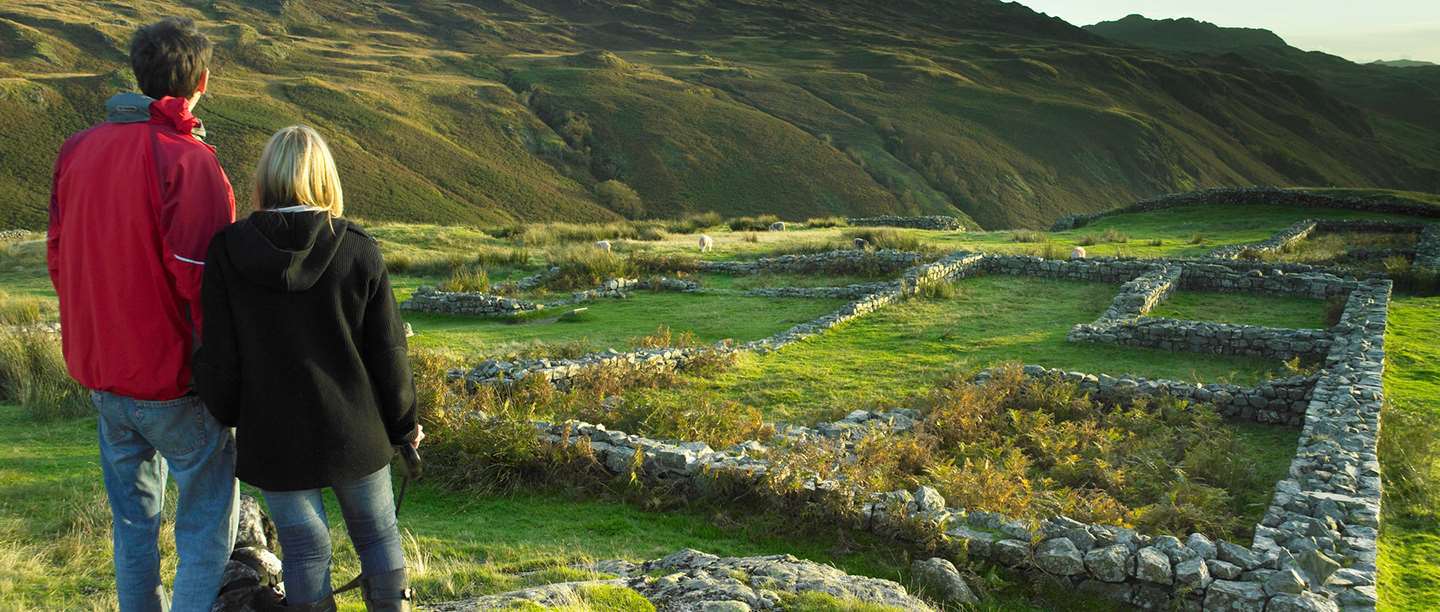 THINGS TO DO THIS EASTER LONG WEEKEND
Whether you're a big kid at heart or looking for a grown-up adventure, we've got plenty of ideas to help you make the most of the Easter long weekend.
Take your pick from castle ruins, picturesque abbeys, blooming gardens and action-packed events.
Why not give your sweet tooth a break and start exploring the places where history happened.
VISIT A MEDIEVAL CASTLE
Witness medieval history come to life before your eyes. A series of themed events like the Medieval Easter Weekend at Dover Castle, means you can mingle with fire-eating jesters, hear enchanting storytellers and watch St George battle his famous dragon.
Many of our castles have their roots in the medieval era, and Easter is the perfect time to discover them while the gardens are in full bloom. For garden lovers, make sure you visit Kenilworth Castle - a medieval fortress with beautifully restored Elizabethan gardens that were originally designed to woo Elizabeth I. You can also experience hundreds of years of history at Carisbrooke Castle which has been central to power and defence on the Isle of Wight or explore the 14th century great fortified tower at Belsay Hall, Castle and Gardens.
Discover our top 10 Castles
Be beside the seaside
As sunny days start to return, be sure to unwind at one of the beaches that complement some of our historic places as part of your day out. Experience England's history through some of the country's most beautiful coastlines, from remote abbeys to castle ruins and forts. Discover the ruins of Tintagel Castle with its sheltered beach on the Cornish coast, or sink your toes into Queen Victoria's private beach at Osborne on the Isle of Wight.
Our travel guides, like our Weekend on the Northumberland Coast, mean you can relax and leave the planning to us - just don't forget your comfortable walking shoes.
Weekend Travel Guides
HIKE THROUGH HISTORY
Get your friends or family together and take a walk on the wild side of history. Take the roads less travelled between castles and historic landmarks, all the while taking in stunning views of England's great outdoors.
From the valleys of Derbyshire to Hadrian's Wall to the ancient Stonehenge landscape, our walking guides make it easy for your family to get out there and wander through history at beautiful spots across the country. Walk from Bolsover Castle to Sutton Scarsdale Hall, or Dover Castle to Deal, with our detailed guides to help you every step of the way.
Fins a Walking Guide
UNWIND IN STUNNING GARDENS
Tulips have long been linked to Easter and our historic gardens provide plenty of colourful examples to get you into the seasonal spirit. Now is the best time to explore our gardens with many historic varieties in full bloom including tulips, daffodils and snowdrops. Stroll among brightly coloured spring garden beds at Brodsworth Hall and Gardens and wander alongside vibrant blooms in Witley Court and Garden's Parterre Gardens. With many of these sites accommodating picnic-goers of all ages, pack up a hamper of goodies and get your friends together. You can even follow our Victorian guide to the perfect picnic.
Spring Garden Highlights
TAKE A ROAD TRIP AROUND ENGLAND
With so many choices this Easter long weekend we don't blame you for having a hard time deciding. For more inspiration, take a look at our new highlights video and enjoy a sneak peek at some of England's most spectacular historical highlights. Whether you're entertaining guests or looking for some history in your own backyard, we've got thousands of ideas to inspire you - here are just eight of them.
For more ideas, follow us on Twitter, Facebook and Instagram.
Find a Place to Visit