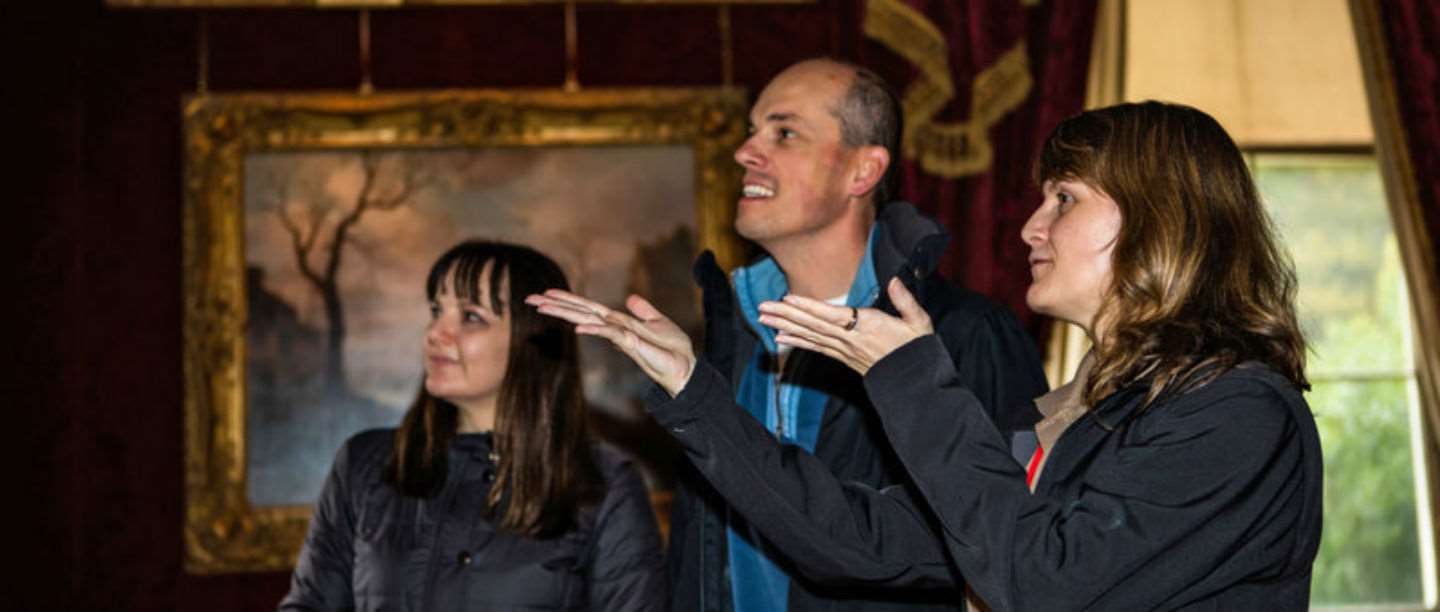 Get Involved
Every day, hundreds of people up and down the country help us to tell the story of England, and you could be one of them.
Whether it's helping to plant bulbs in formal gardens, running craft workshops for families or answering questions from curious visitors, there are a huge range of roles available.
Be part of an inspiring team at Pendennis Castle
English Heritage are launching a brand new interpretation of Pendennis Castle at Easter, and you can be part of an exciting team welcoming visitors to explore the castle like never before.
To register your interest email your completed registration form to volunteer.enquiries@english-heritage.org.uk
Get involved here
Volunteering at Eltham Palace
We join Jo, a Meet and Greet Volunteer at Eltham Palace and Gardens to find out what she gets up to during a typical day, and why she loves to give her time at this stunning Art Deco mansion.
Volunteer Focus Magazine
Twice a year we publish Volunteer Focus, our fantastic magazine for our fantastic volunteers. Read the latest edition and catch up with some back issues.
Read the magazine
Contact Us

Get in touch with us using the details below.

0370 333 1185

Download the volunteer registration form

If you have seen a volunteer opportunity that you are interested in, then please complete and return this form.