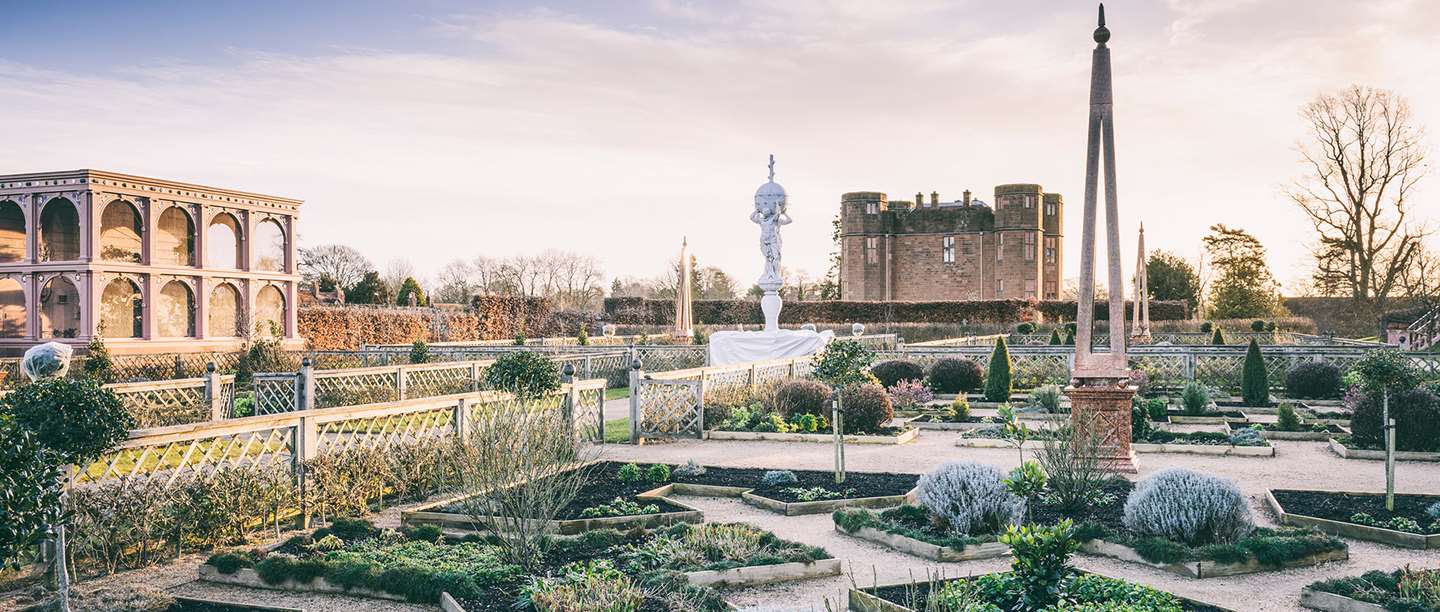 Historic Gardens
From sweeping vistas to organic vegetables, English Heritage cares for a number of historic gardens and landscapes around the country.
Find beautiful gardens to visit and learn more about the history of gardens through the ages, including those created by Lancelot 'Capability' Brown, the 18th-century pioneer who radically changed the world of landscape gardening.
Winter garden highlights
There's nothing like a fresh winter walk through a beautiful historic garden. Our castles, halls and stately homes are enchanting in the colder seasons, and now is the perfect time to make the most of rewarding garden walks and sparkling wintry views.
We've selected nine of our favourite gardens for you to visit this festive season. Wrap up and keep warm for a cosy winter adventure outdoors.
Find a garden
RE-DISCOVERING WALMER'S PLEASURE GROUNDS
In a £2.3m project at Walmer Castle, English Heritage is taking action to revive and reunite gardens begun by William Pitt the Younger, assisted by his niece, Lady Hester Stanhope.
Read on to find out how we are going to recover these lost features, re-unite them into the pleasure grounds, and re-present them for future generations to enjoy.
Find out more
How to Harvest Apples
Introducing Edgar Ashman, the third gardener at Audley End. Today Edgar is harvesting apples for the cook, Mrs Crocombe, who is making gateau de pomme.
See what Edgar gets up to in the gardens under the close watch of head gardener, James Vert.
Gardens to Visit
From rolling parkland and stunning vistas to elegant parterres and working kitchen gardens, we look after some of the most magnificent gardens in the country. If you're looking for inspiration, we've picked out some of our favourites here.
Top 10 Gardens for Gardeners