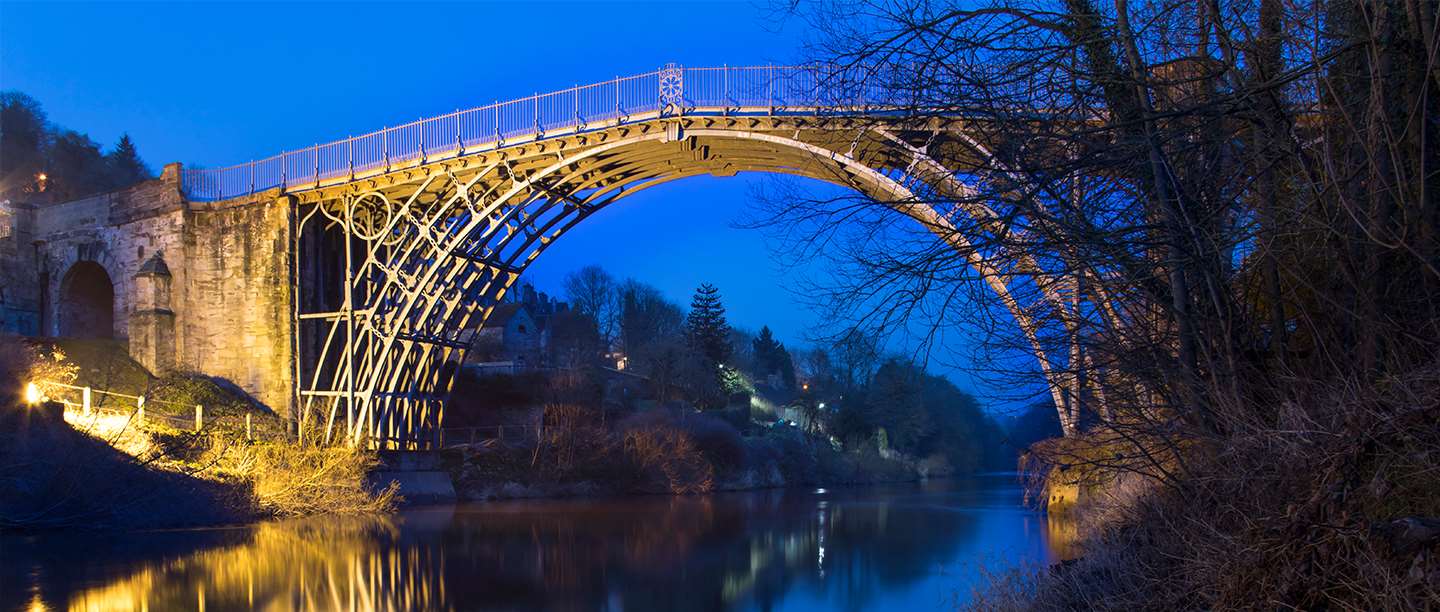 Project Iron Bridge: Saving an Industrial Icon
Stretching across the River Severn, the world's first iron bridge is one of the greatest symbols of the Industrial Revolution. But the Iron Bridge is now suffering from cracking and in need of repair.
To save the bridge for generations to come, English Heritage is embarking on its largest conservation project to date. #ProjectIronBridge
How we're saving an industrial icon
Each generation has done their bit to look after the Iron Bridge and now it's our turn. We are now undertaking a major conservation project on the Iron Bridge, preserving it for the future. It's going to take £3.6 million to carry out this work and will be the largest conservation project in our history.
Watch our video to learn more about the campaign and find out what we're doing to save this important monument.
Conservation in Action
As part of our project to save this historic structure, English Heritage installed a temporary walkway beside the Iron Bridge, welcoming visitors for six months during summer 2018.
The walkway was open from March – September 2018, offering visitors a special chance to learn more about the works and witness our vital conservation project in action. Thousands of visitors came to experience this unique perspective on the world's first Iron Bridge, with staff and volunteers on hand to give more information about the works.
As we prepare for the scaffolding around the bridge to be dismantled, the walkway closed to the public on 26 September 2018.
Get involved
Public Help Raise More Than £47,000
English Heritage embarked on its first crowd-funder campaign and raised £47,545 from more than 900 donors. This well exceeded our initial target of £25,000. Thank you to all our generous donors who have helped save the Iron Bridge.
But we still need support to safeguard this symbol of a turning point in human history - and similar projects of the future. You can play a role in passing on the heritage that's shaped our lives today to share with people in the future.
Donate today
Get Involved
We're working to safeguard the future of the Iron Bridge. Be a part of our biggest conservation project to date.
Share pictures of your visits to our Project Iron Bridge walkway via project.ironbridge@english-heritage.org.uk or on social media using #ProjectIronBridge
Make a donation to English Heritage. As a charity, we rely on your generous support to look after the historic sites in our care.
Iron Bridge Timeline
1709
Coal Territory
Abraham Darby, a former brass founder, discovered that coal from Coalbrookdale could be used to smelt iron. This enabled the economically viable mass production of cast iron. Kickstarting the Industrial Revolution, the foundry was producing large quantities of cast iron goods within a couple of years.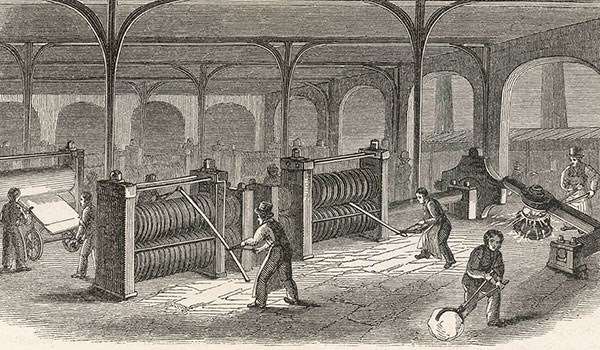 1773
Pritchard's Wild Idea
Shrewsbury architect Thomas Pritchard had a bold idea. Capitalising on engineering expertise and new iron-casting techniques, he proposed the world's first iron bridge, to be cast and built by Abraham Darby's grandson, Abraham Darby III. A strong and durable bridge, it would support the transportation of goods across the River Severn and cut down barge traffic.