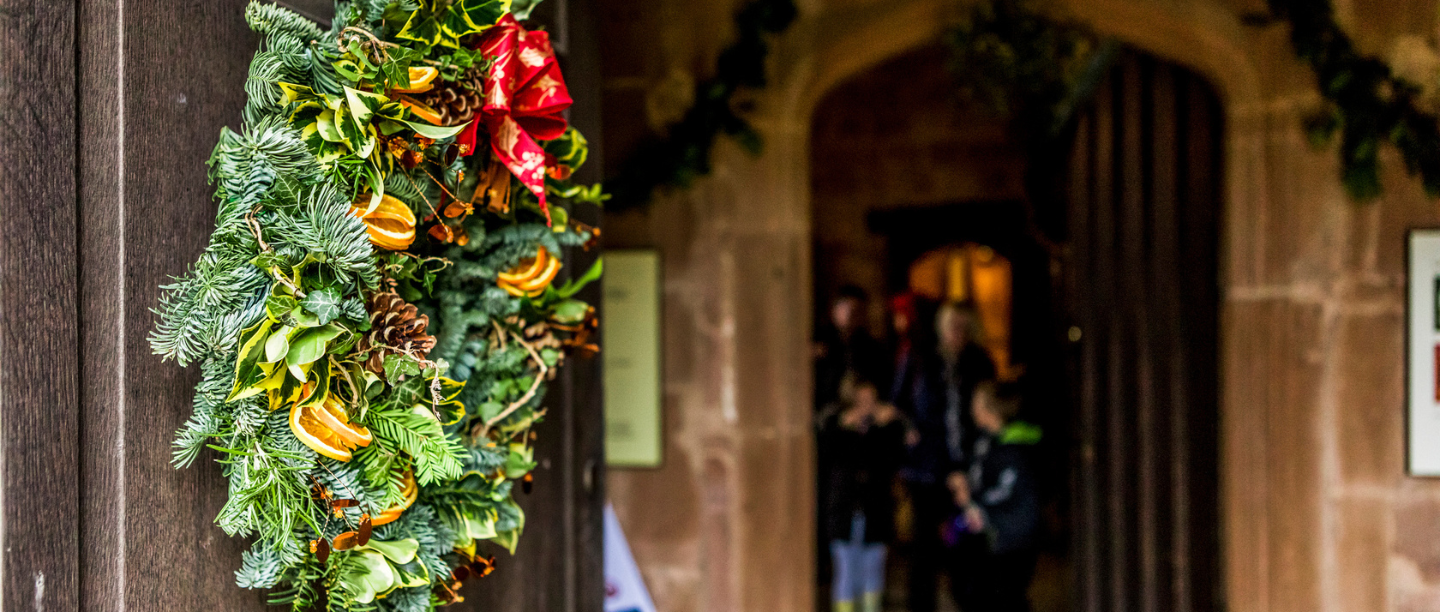 Celebrate the festive season with us at Kenilworth Castle
Spend time together at Kenilworth Castle this Christmas and New Year!
Meet Father Christmas and enjoy the traditional decorations - it's the perfect place to stretch your legs and enjoy the crisp winter air.
The castle is open on weekends this November and December and will be open daily from the 26th - 31st December. See our prices and opening times page here.
HOW TO MAKE YOUR OWN TUDOR CHRISTMAS BOUGH
We go behind the scenes at Kenilworth Castle to discover how to make a traditional Tudor Kissing Bough, just in time for Christmas.
Make your own
Give the gift of membership
Give someone the gift of the past this Christmas. With over 400 sites and the ability to bring up to 6 children per member, as well as a host of other benefits and events.
English Heritage membership lasts a year but the memories you give them will be treasured for a lifetime.
Join today