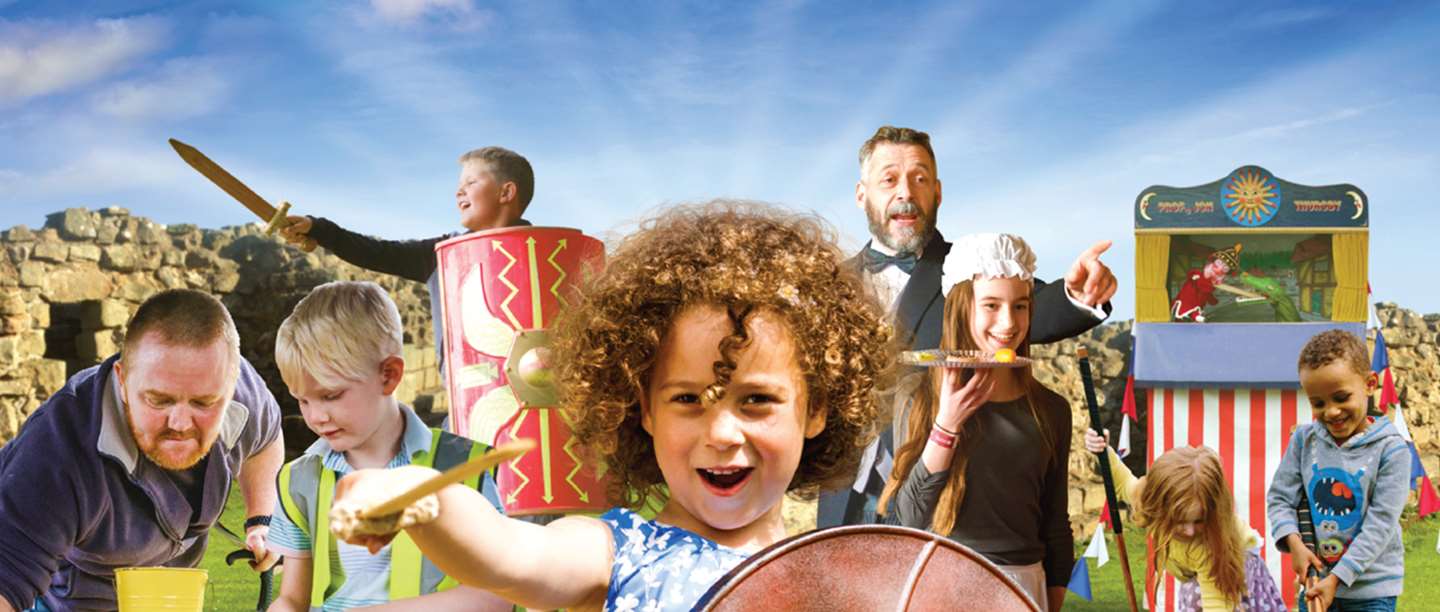 Get Hands On with History
February Half Term
Looking for things to do this February half term? Fire up your family's imagination by delving into England's history, whatever the weather.
Embark on a Roman quest, hunt for fairies in historic gardens or learn what it takes to be a butler in a Victorian household. There are lots of events to bring the family together in the school break.
Days out for the half term
DAYS OUT FOR UNDER £20
Looking for a great visit that won't break the bank?
From castles and monastic ruins to Iron Age hillforts, here are our top picks for family days out on a budget.
Whether you conquer a Norman castle or get a glimpse of monastic life at a Benedictine monastery, a family day out in history needn't be expensive.
Get inspired
FAMILY PROPERTY GUIDES
Find everything you need to know before you visit one of our historic places, with our in-depth family guides. Plan your worry-free day out at the mighty Tudor keep of Pendennis Castle, the home of Charles Darwin at Down House or the iconic ancient monument of Stonehenge.
Our family guides cover things for all ages to see and do, as well as practical advice on food and drink, parking, toilets and access.
Browse our family guides