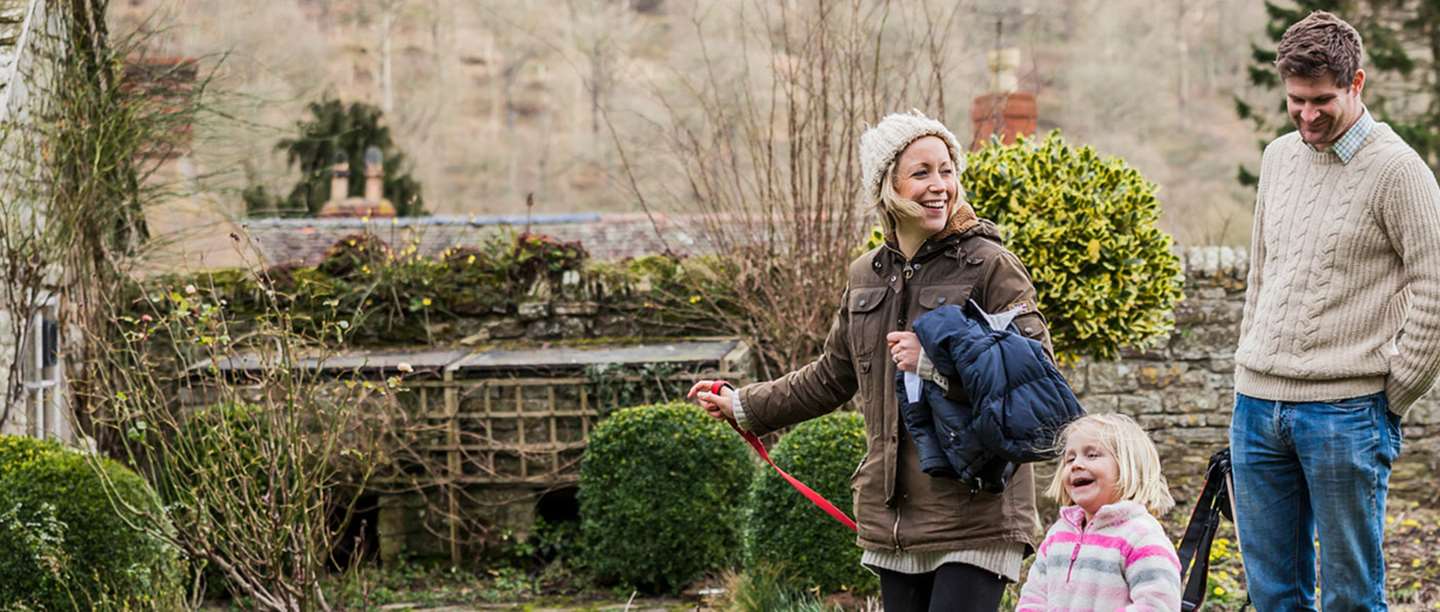 Things to do in winter
A selection of free-to-enter and staffed sites remain open for local visits, so wrap up warm and enjoy getting outdoors at the sites near you this winter.
Due to changing tier restrictions, please follow the latest government guidance and check the individual property pages of the sites you'd like to visit for the most up-to-date information.
If you can't get outside, you can also learn something new from the comfort of your own home. We've got feature articles, videos and quizzes to keep you entertained in the colder months ahead.
Make the most out of winter

There's plenty to do in England this winter. Read about the best places to escape the crowds and be inspired by English Heritage Members' recommendations.

Spotlight on the places we love

Take a closer look at some of our favourite historic places. Discover what we love about them, then plan your own adventure in the places where history happened.

Dog friendly days out

We love dogs as much as you do, so there's no reason to leave your furry friend at home. We've got lots of options for dog friendly days out at our castles, abbeys and historic gardens.
How to Make Soup for the Poor – The Victorian Way
As it is Winter, and very cold, Lady Braybrooke has asked Mrs Crocombe to make a simple soup for distributing to the poor of the parish.
It needs to be tasty as well as filling - after all, "just because one is poor, there is no reason that food should be bad"...
Watch on YouTube
Watch our behind the scenes videos
Find out what our collections care team get up to at Osborne during the winter and discover how an expert team of gardeners, volunteers and kitchen staff grow and prepare delicious seasonal produce at Walmer Castle.
Behind the Scenes at Osborne

Walmer Castle kitchen garden: from plot to plate
Winter opening and tier restrictions
Many of our historic sites are open for local visitors and Members.
Local tier restrictions mean that some parts of your visit might be a little different, and some sites may be closed. You can find out the latest visit information and tier guidance on the webpages of each historic site.
Your wellbeing remains our priority, so all our COVID-secure safety measures are still in place. Visitor numbers are limited, and you need to book your visit in advance. You should also check the local tier guidance before you travel for your visit.
Find out more