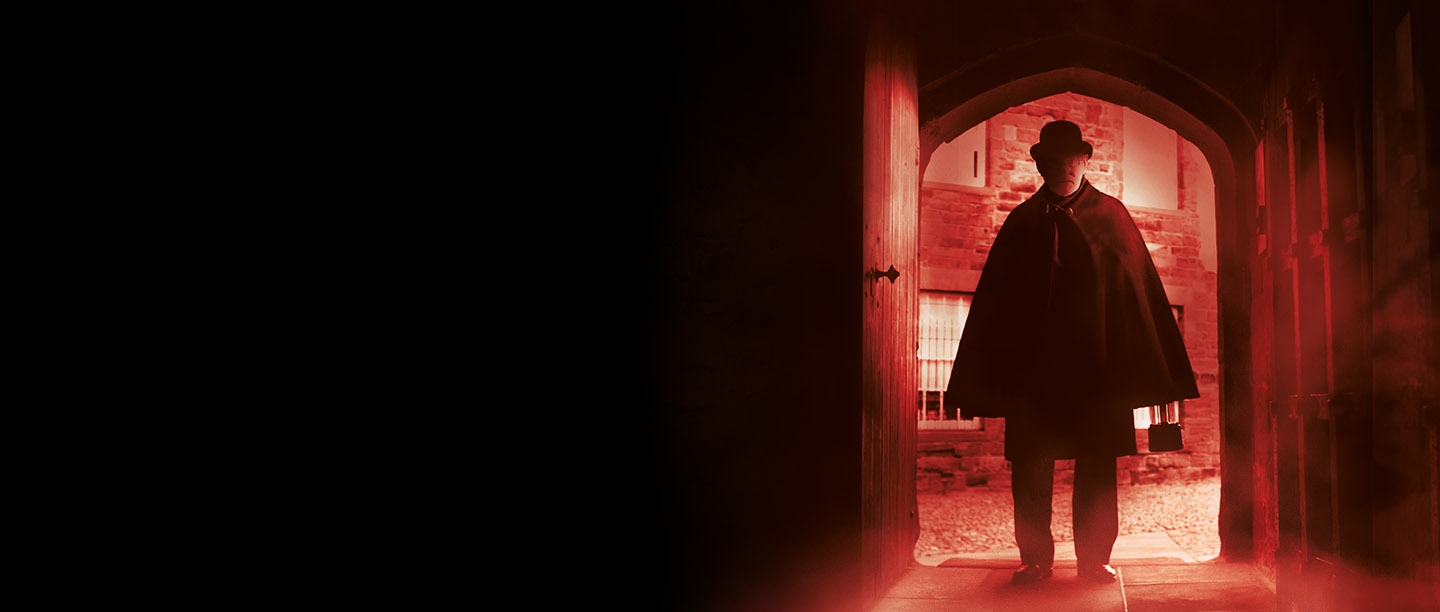 AFTER DARK EVENTS 2022
Do you dare explore our haunted historic places in the dark this Halloween?
Join us for an eerie evening tour of our castles or houses for the fright of your life. Full details of times and participating sites will be added to this page later in the year.
Our storytellers will guide you through the darkness and take you on a bone-chilling journey through the past. With tales of ghosts, supernatural sightings and horrors from history, these events are not for the faint-hearted.
These tours are suitable for those aged 16+. Don't forget to bring a torch – things are going to get dark…
SPOOKY STORIES AND GRUESOME TALES
With tales of bloody battles, gruesome executions and strange paranormal phenomena, you might need a strong stomach to visit any of these historic sites…
Read our list... if you dare
Chilling Reads from History
A JOURNEY INTO WITCHCRAFT BELIEFS

Travel with us from the pre-Christian world to the burial mounds of the English landscape, where an underworld of elves, demons and familiars came alive in the popular imagination.

MEMENTO MORI: LET'S TALK ABOUT DEATH

Known as memento mori, or 'remember death' in Latin, these historic objects provide a fascinating insight into medieval religious beliefs and attitudes towards death. We explore the history in this blog by Dr Michael Carter.