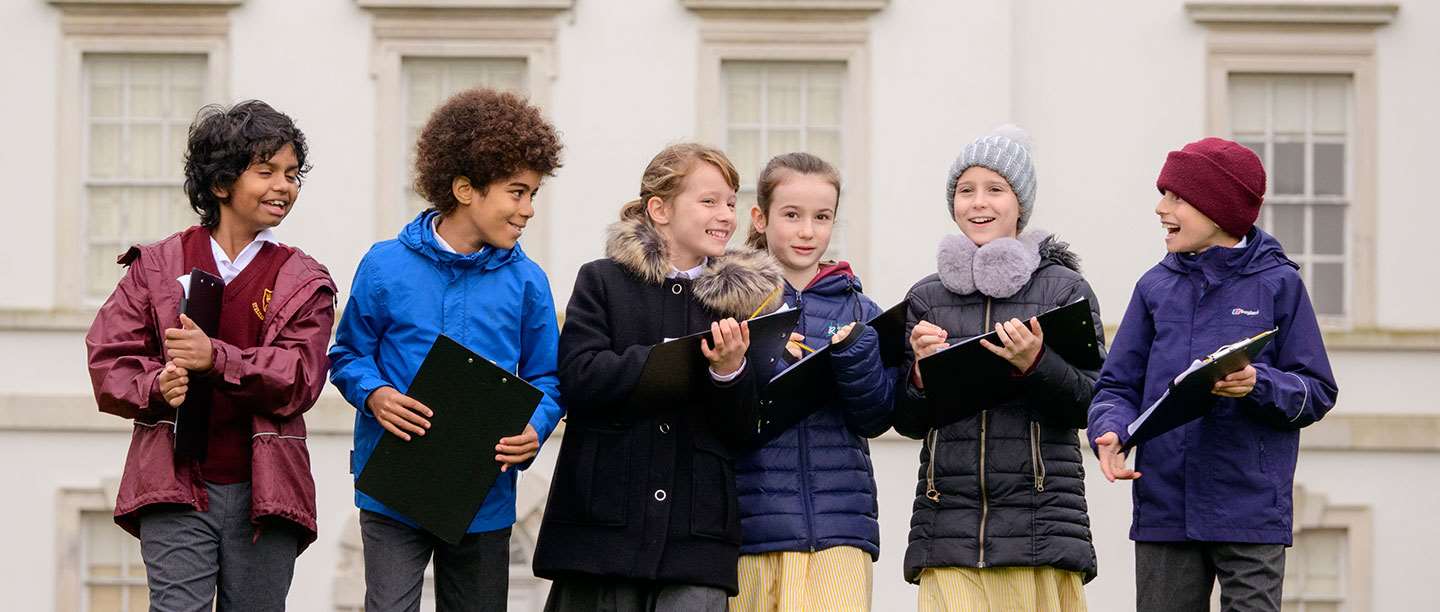 Untold Stories: Poetry Competition
Untold Stories is your chance to explore your own heritage through poetry. To tell the stories that get left out of the history books and put your voice at the centre of England's story.
This autumn we're inviting you to write your own poem. It could be about your own experience, a historical figure that deserves more recognition, or an imagined character who has been left out of the history books.
The competition is open to children and adults. Winning poems will be included in the Untold Stories digital poetry anthology alongside poems commissioned by English Heritage by poets including Jacob Sam-La Rose and Malika Booker.
What Should I Write About?
We want everyone to explore their heritage by capturing the people, places, and communities that have shaped them, and contribute to the heritage that will be handed down to future generations.
Don't know where to start? Delve into your own family history or the history of our sites, or explore the stories of people featured, or perhaps not yet featured, in our blue plaques scheme to spark your imagination.
The Prize
The competion is open to both children and adults. There are four age categories: 5–8, 9–12, 13–16, 17+. A winner from each category will be included in the Untold Stories digital poetry anthology.
Their poems will appear alongside work by poets including Jacob Sam-La Rose and Malika Booker, created as part of the Untold Stories: Poetry at English Heritage programme.
How do I enter?
The competition opens at 12pm on National Poetry Day, 1 October 2020.
You must email your entry to creativeprogramme@English-Heritage.org.uk before midnight on 13 November 2020 using one of the entry forms below. You must also include your age category (5–8, 9–12, 13–16, 17+) in the subject of your email. Unfortunately entries sent to us after this date won't be judged.
A winner from each age category will be chosen by our panel of judges. Winners will be announced by Friday 30 November 2020.
RULES (Dos and Don'ts)
Do
Enter if you're aged 5 and above and live in the UK
Use an entry sheet to write a poem inspired by your family history, an English Heritage site or a blue plaque. You can be as creative as you like with the layout of your poem. All we ask is that you fit your entry onto one side of A4 paper.
Email your entry to us as a Word document, image (JPEG, PNG) or PDF. If you're hand-writing your entry, make sure that it is clear enough for the judges to read.
Include your name, age category, address and (where applicable) the name of your parent or guardian on the entry sheet.
If you're entering through your school, write your entry on a student entry sheet and include the name of your school and your teacher.
Where applicable make sure your parent, guardian or teacher reads and agrees to our full terms and conditions for the competition,
Don't
Copy anybody else's work – we only want to see your own original, unique stories.
Enter without your parent or guardian's permission (where applicable).