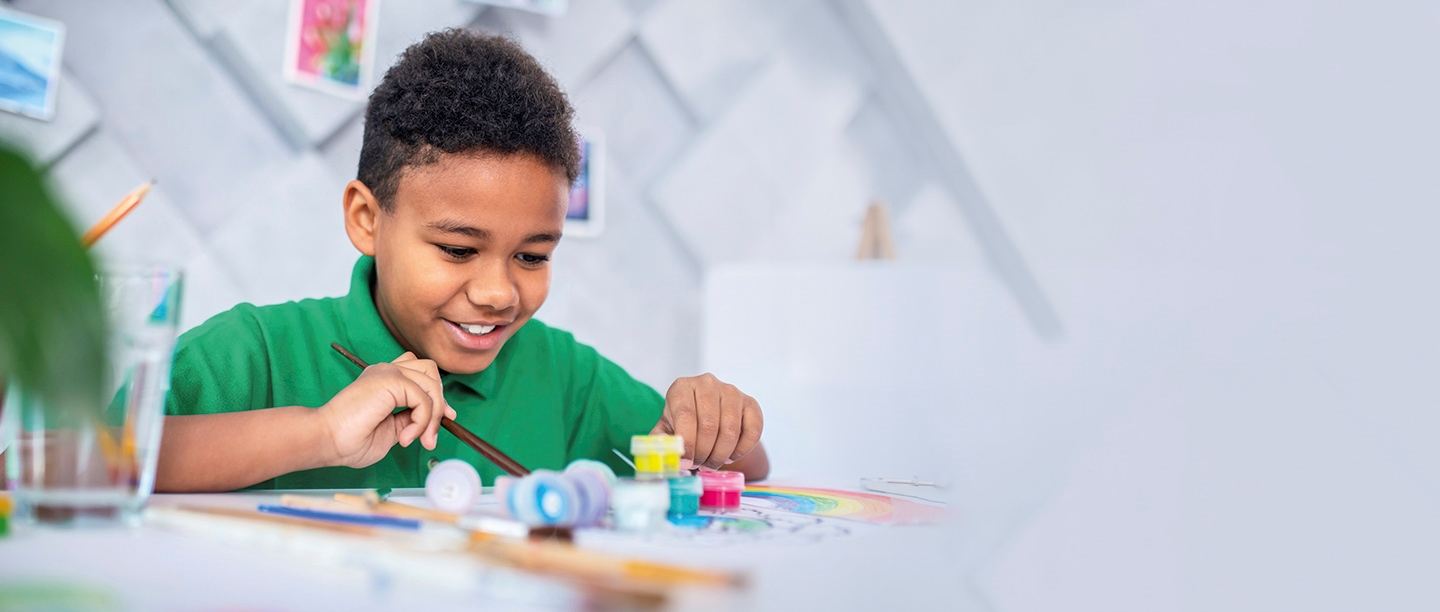 Competition: send us your amazing invention ideas for a chance to win a £100 goody bag!
Learn about some of the great inventions the Victorians designed during the Industrial Revolution and then come up with your own brilliant idea. Use your imagination to come up with an amazing new invention that will go down in history!
This competition has now closed.
Time to shine
During the Victorian period many new inventions were created. These inventions solved problems and improved people's lives. As you will see from these examples, some were so good that we still use them today!
The Rover Safety Bicycle was created by JK Starley during the 1880s. Before that the penny farthing, with a large wheel at the front and small wheel at the back, was the most common bicycle but it wasn't very safe to ride. The Rover, which looks very similar to the modern bicycle, became very popular as it helped people be able to move around safely and easily.
The inventor of the light bulb, Thomas Edison, and Alexander Graham Bell, who patented the telephone, used their knowledge of electricity and sound to come up with the graphophone (pictured), which was the first device to play music. It could record and play voices and instruments. Emile Berliner then invented the first record, a flat disc that stored sounds on it, and a device to play it on, which he called the gramophone.
Flushed away
Many inventors contributed to the design of the flushing toilet, but plumber George Jennings was the first to create a public flushing toilet. In 1851 he displayed it at the Great Exhibition in London, a celebration of new ideas and design (pictured are Queen Victoria and Prince Albert opening the exhibition).
The toilet was very popular with visitors, with more than 800,000 people paying one penny to use it (for the price, they also got their shoes shined). This even led to a popular expression – instead of saying they were going to have a wee, people would say that they were going to 'spend a penny'!
But not all of the ideas from the Victorian period were successful, or ever made. There were scissors that had a knife and fork instead of blades so you could eat with one hand, a pair of gloves with a hidden purse in the palm, and even an air-conditioned top hat to keep your head cool!
Send us your ideas
Now we'd like you to come up with your own invention! You can be inspired by the Victorian ideas described on this page, or you can design your own creation using your imagination. Will it be something to have fun with, or will it be a useful gizmo to make life easier? Who will it be for, and how will they use it? If you're stuck for ideas, walk around your home, school or playground and look at what you use – can it be made better?
You can create it with whatever you like – draw or paint it, make it out of Lego, use plasticine, build it out of cardboard or something else you have at home.
How to enter
Once you've designed an amazing invention, you can enter it into our competition to be in with a chance of winning a goody bag of prizes worth £100 from our online shop. Ask an adult to scan or take a clear photograph of it and send it to us, along with a short description of what the invention does and how it works, at membersmagazine@ourmedia.co.uk, along with your full name and age, and your parent or guardian's membership number, name and address.
Please make sure you have your parent or guardian's permission to enter, and check the terms and conditions below. Entries must be in by midnight on Sunday 7 August 2022. Good luck!
Enter now!
Terms and Conditions
Terms and Conditions

The Promoter is: The English Heritage Trust, incorporated and registered in England and Wales with company number 7447221 and charity number 1140351 whose registered office is at The Engine House, Fire Fly Avenue, SN2 2EH ('English Heritage').
These terms and conditions apply to the 'Design an Amazing Invention Competition' ('the Competition'), running from Monday 4 July 2022 (the 'Opening Date') until midnight Sunday 7 August 2022 (the 'Closing Date').
All Competition entries received after the Closing Date shall be automatically disqualified.
No responsibility can be accepted for entries not received for whatever reason.
The Competition is open to English Heritage Young Members resident in the United Kingdom. Entrants under the age of 13 will need permission from a parent or guardian (aged 18 or over).
Employees or contractors of English Heritage, any person directly or indirectly involved in English Heritage or the running of the Competition, or their direct family members are not eligible for the prize.
There is no entry fee and no purchase necessary to enter this Competition.
By entering this Competition, each entrant is agreeing to be bound by these terms and conditions.
Entries must be sent as a scanned or photographed file with clear details of the entrant's name and age, and a parent or guardians name, email, address and membership number. Entries submitted in any other way will not be accepted.
The winning entrant will be contacted via email to the email address provided.
Obscene or inappropriate entries will not be accepted and English Heritage reserves the right to reject any entries for any reason at its sole discretion.
Entries must not infringe the copyright of anyone else and entrants will hold English Heritage harmless from any claims in relation to their entry alleging that the entry infringes the personal or proprietary right of any other person.
Only one entry will be accepted per person. Multiple entries from the same person will be disqualified.
English Heritage reserves the right to cancel or amend the Competition at any stage, if deemed necessary in its opinion, and if circumstances arise outside of its control. Any changes to the Competition will be notified to entrants by English Heritage.
The judges' decision is final and no correspondence will be entered into.
The winner will be contacted by Friday 12 August 2022. If a Competition winner cannot be contacted or does not claim their prize within 14 days of notification, we reserve the right to withdraw the prize from the Competition winner and pick a replacement Competition winner.
The Competition winner's name may be published on English Heritage's website and social media channels in a shortened form.
English Heritage reserves the right to substitute any prize for one of equal or greater value.
The Competition prize is as stated and no cash or other alternatives will be offered. The Competition prize is not transferable.
The Competition and these terms and conditions will be governed by English law and any disputes will be subject to the exclusive jurisdiction of the courts of England.
This Competition is in no way sponsored, endorsed or administered by, or associated with Twitter, Facebook, Instagram or any other social network. You are providing your information to English Heritage and not to any other party.
The information provided will be used in conjunction with the following Privacy Policy found at: www.english-heritage.org.uk/about-us/our-people/our-policies/privacy-policy/. The personal data you provide will only be used for the purposes of the Competition and will be destroyed once the Competition has ended.
English Heritage shall have the right, at its sole discretion and at any time, to change or modify these terms and conditions, such change shall be effective immediately upon posting to this webpage.

The Competition Prize:

One entrant will receive a goody bag of items to the value of £100, selected from the English Heritage online shop.
The Competition winner will be chosen by a panel of judges appointed by English Heritage.
No cash alternative to the prize will be offered.