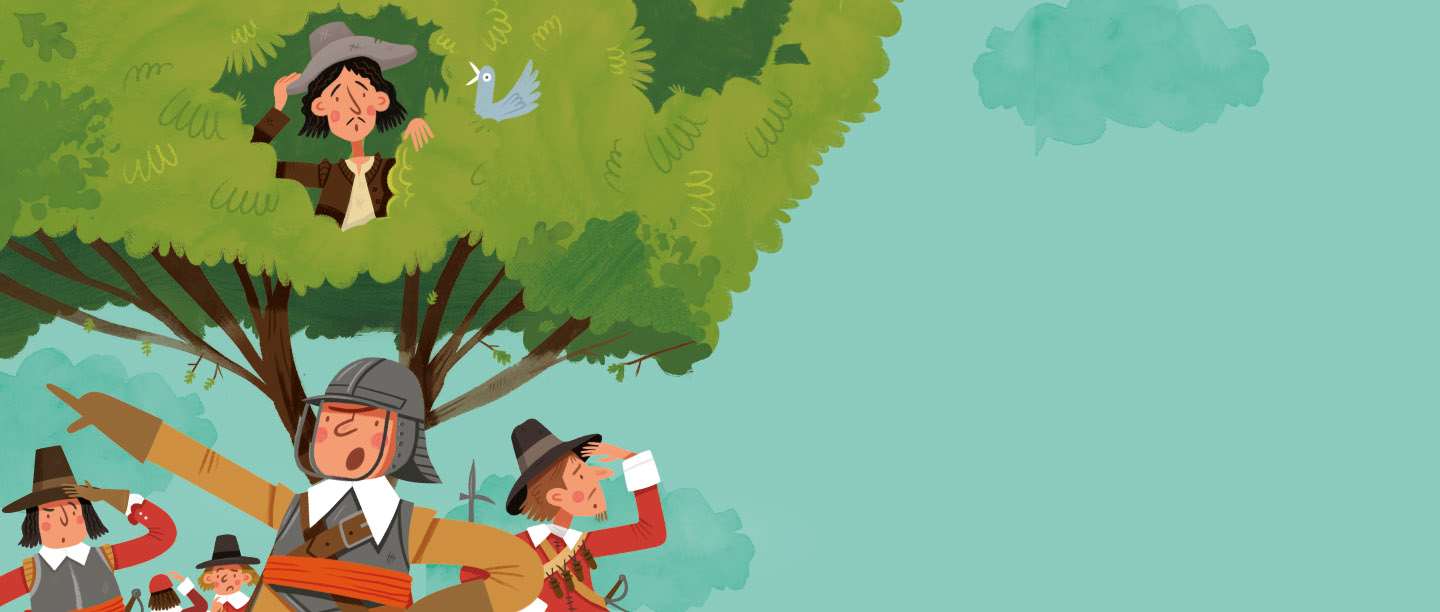 Kids Rule!
Welcome to Kids Rule! where you can learn about England's history, discover more about our sites and find loads of fun things to watch, read and do! We're taking a closer look at Stuart England – here's what we've got in store for you:
INTERVIEW WITH A MASTER HORSEMAN
We sent young English Heritage Members Elliot and Harvey to Bolsover Castle in Derbyshire to find out what it took to ride and train horses in the 17th century.

Master horseman William Cavendish, Duke of Newcastle, is looking for new grooms to learn the art of manège, which has since become the sport of dressage. Discover how it's done and see the horses at Bolsover for yourself.
WATCH THE VIDEO
THE KIDS RULE! GUIDE TO STUART ENGLAND
Don't miss the latest issue of Kids Rule! magazine to learn all about Stuart England, including who and how the country was ruled, civil war, kings on the run and lots more!
This is the eighth in our series of Kids Rule! magazines following the history of England. Each issue is designed to help you discover more about our properties through fun facts, illustrated stories, games, puzzles and competitions. So, what are you waiting for?
READ KIDS RULE! ONLINE
Downloadable Stuart dress up kit
Fashion changed a lot during the time of the Stuarts. The king set the trends and his supporters followed, with the Cavaliers being known for their fancy collars and even fancier facial hair.

Now you can dress up like a Cavalier with this cool kit. Just print off the templates and follow the instructions to make your own collar and handheld moustache and goatee beard!


Download the kit
STEP-BY-STEP GUIDE TO CREATING A STUART HAT
It wasn't just the clothes and facial hair that gave the Stuarts their distinctive look: you could also spot them thanks to their brimmed hats with extravagant feathers.

Follow this step-by-step guide to make your own stylish hat. Then pop it on your head while you wear your collar and moustache and goatee. Turn to page 16 of the latest issue of Kids Rule! to find out how you can turn yourself into a Stuart cover star!
Make your hat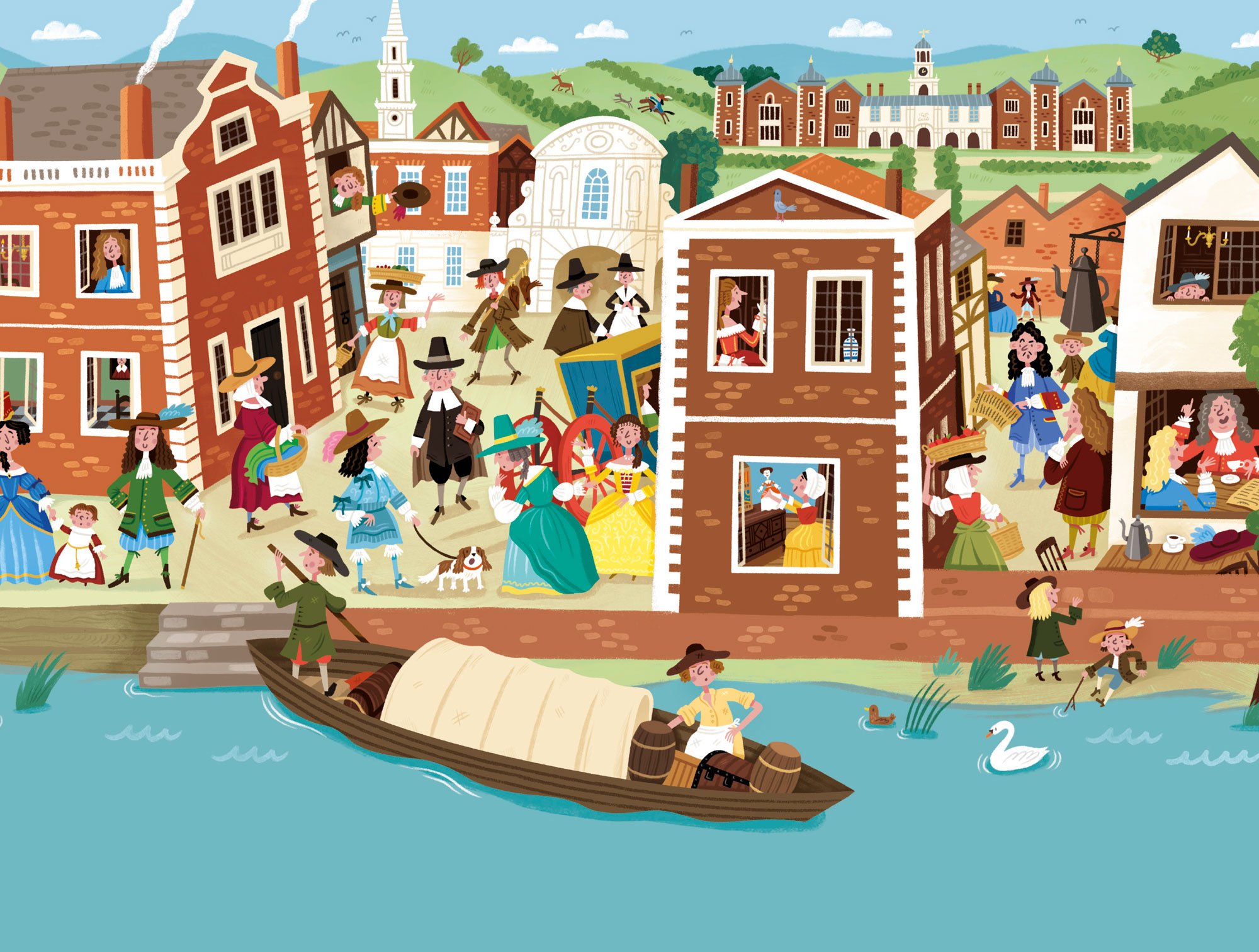 STUART POSTER: MAKE YOUR MEGA TIMELINE
In every issue of your Kids Rule! magazine we're giving away a free poster showing how people lived in England through the ages. This issue's poster shows life in Stuart England.
Each of the posters follow on from each other, allowing you to create a mega timeline of English history! If you missed the last magazine, don't worry as you can still get your hands on the previous posters below.
DOWNLOAD YOUR POSTER
Your Competition Entries
Discover some of the amazing entries we've had to our previous Kids Rule! competitions... like Millicent and Jessica's amazing Tudor house. You might even spot your own entry on the page!
See previous competition entries