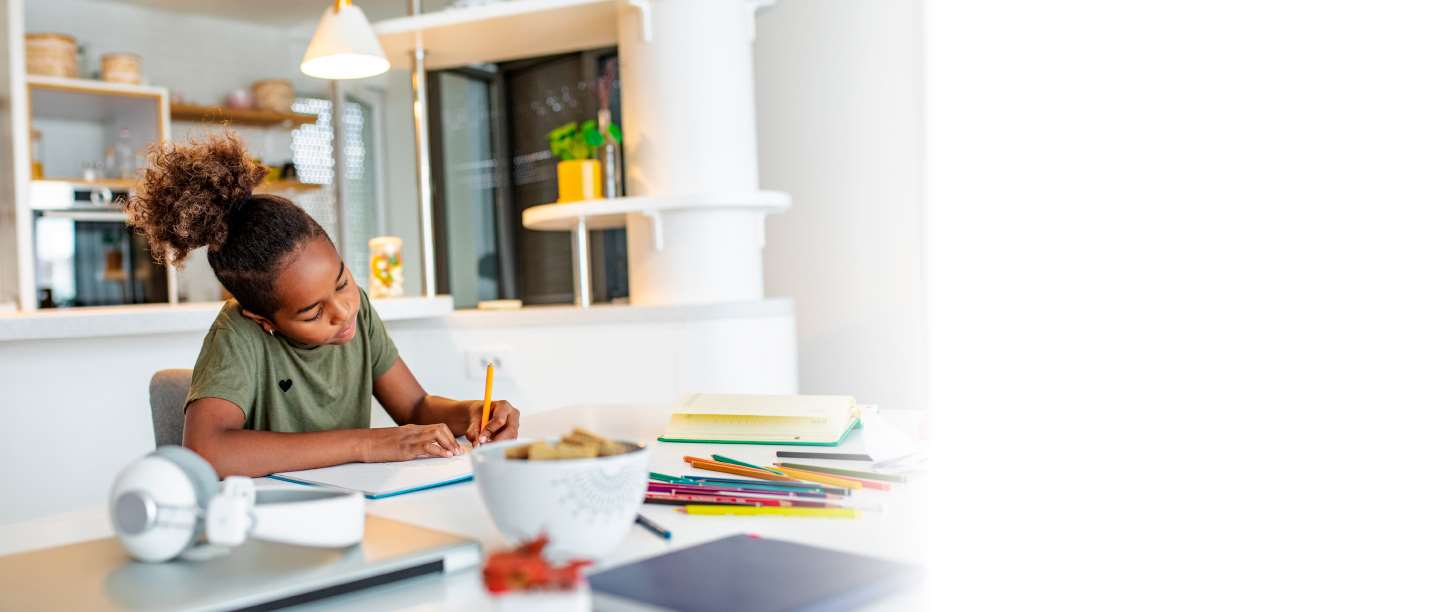 Competition: Design an English Civil War recruitment poster for your chance to win a £100 goody bag!
Learn all about the English Civil Wars and make a recruitment poster for your favourite side. With just a sheet of paper, some pencils, pens or paints and your imagination, you'll soon be rooting for either the Roundheads or the Cavaliers – who are you going to choose?
England at war
In the middle of the 1600s, civil wars raged across England, Scotland, Wales and Ireland. The king was Charles I and the main conflict was between him and the English Parliament, centred on who held power and how it was used, complicated by religious differences. Charles I came to the English throne in 1625. He believed that a king was appointed by God and did not have to share power with Parliament unless he so wished.
The king's supporters were called Royalists and nicknamed 'Cavaliers'. They faced the Parliamentarians, nicknamed 'Roundheads'. The Royalists were defeated in the first Civil War in 1646, as well as in the second one in 1648. After this, Charles I was executed in 1649. England was then ruled by Parliament, supported by the army. Oliver Cromwell became the country's leader, and titled 'Lord Protector'. It was Charles I's son, also called Charles, who now fought for the throne, but he fled to Europe in 1651. The monarchy was eventually restored in 1660 when he became Charles II.
Which side are you on?
Before you get started on your poster design, let's look at the Roundheads and the Cavaliers. The Roundheads were reformers; they wanted to share power more widely among people and to have religious freedom, and some wanted a new society with greater equality.
The Cavaliers supported the king and his desire to rule as head of the country, and supported the existing protestant Church of England.
Caricatures drawn at this time portrayed the Roundheads as serious, plain and religious, and the Cavaliers as rich, elaborately dressed and extravagant. This was quite an exaggeration, but thinking about what they stood for, who would you support?
Design your poster
Once you've decided who you would have supported in the Civil Wars, you can create your own recruitment poster on a piece of paper or card.
You can decorate or customise your poster any way you would like, using pens, paint, collage or anything that helps bring it to life. Make sure your message is short but to the point – it can be fun or serious, whatever you like. Just make sure it would encourage as many people as possible to sign up as recruits as soon as they see it!
How to enter
Once you've designed your poster, you can enter it into our competition to be in with a chance of winning a goody bag of prizes worth £100 from our online shop. Ask an adult to scan or take a clear photograph of it and send it to us at membersmagazine@immediate.co.uk, along with your full name and age, and your parent or guardian's membership number, name and address.
Please make sure you have your parent or guardian's permission to enter, and check the terms and conditions below. Entries must be in by midnight on Wednesday 5 January 2022. Good luck!
Enter now
Terms and Conditions
Terms and Conditions

The Promoter is: The English Heritage Trust, incorporated and registered in England and Wales with company number 7447221 and charity number 1140351 whose registered office is at The Engine House, Fire Fly Avenue, SN2 2EH ('English Heritage').
These terms and conditions apply to the 'Design a Civil War Poster Competition' ('the Competition'), running from Monday 20 September 2021 (the 'Opening Date') until midnight Wednesday 5 January 2022 (the 'Closing Date').
All Competition entries received after the Closing Date shall be automatically disqualified.
No responsibility can be accepted for entries not received for whatever reason.
The Competition is open to English Heritage Young Members resident in the United Kingdom. Entrants under the age of 13 will need permission from a parent or guardian (aged 18 or over).
Employees or contractors of English Heritage, any person directly or indirectly involved in English Heritage or the running of the Competition, or their direct family members are not eligible for the prize.
There is no entry fee and no purchase necessary to enter this Competition.
By entering this Competition, each entrant is agreeing to be bound by these terms and conditions.
Entries must be sent as a scanned or photographed file with clear details of the entrant's name and age, and a parent or guardians name, email, address and membership number. Entries submitted in any other way will not be accepted.
The winning entrant will be contacted via email to the email address provided.
Obscene or inappropriate entries will not be accepted and English Heritage reserves the right to reject any entries for any reason at its sole discretion.
Entries must not infringe the copyright of anyone else and entrants will hold English Heritage harmless from any claims in relation to their entry alleging that the entry infringes the personal or proprietary right of any other person.
Only one entry will be accepted per person. Multiple entries from the same person will be disqualified.
English Heritage reserves the right to cancel or amend the Competition at any stage, if deemed necessary in its opinion, and if circumstances arise outside of its control. Any changes to the Competition will be notified to entrants by English Heritage.
The judges' decision is final and no correspondence will be entered into.
The winner will be contacted by Friday 15 January 2022. If a Competition winner cannot be contacted or does not claim their prize within 14 days of notification, we reserve the right to withdraw the prize from the Competition winner and pick a replacement Competition winner.
The Competition winner's name may be published on English Heritage's website and social media channels in a shortened form.
English Heritage reserves the right to substitute any prize for one of equal or greater value.
The Competition prize is as stated and no cash or other alternatives will be offered. The Competition prize is not transferable.
The Competition and these terms and conditions will be governed by English law and any disputes will be subject to the exclusive jurisdiction of the courts of England.
This Competition is in no way sponsored, endorsed or administered by, or associated with Twitter, Facebook, Instagram or any other social network. You are providing your information to English Heritage and not to any other party.
The information provided will be used in conjunction with the following Privacy Policy found at: www.english-heritage.org.uk/about-us/our-people/our-policies/privacy-policy/. The personal data you provide will only be used for the purposes of the Competition and will be destroyed once the Competition has ended.
English Heritage shall have the right, at its sole discretion and at any time, to change or modify these terms and conditions, such change shall be effective immediately upon posting to this webpage.

The Competition Prize:

One entrant will receive a goody bag of items to the value of £100, selected from the English Heritage online shop.
The Competition winner will be chosen by a panel of judges appointed by English Heritage.
No cash alternative to the prize will be offered.