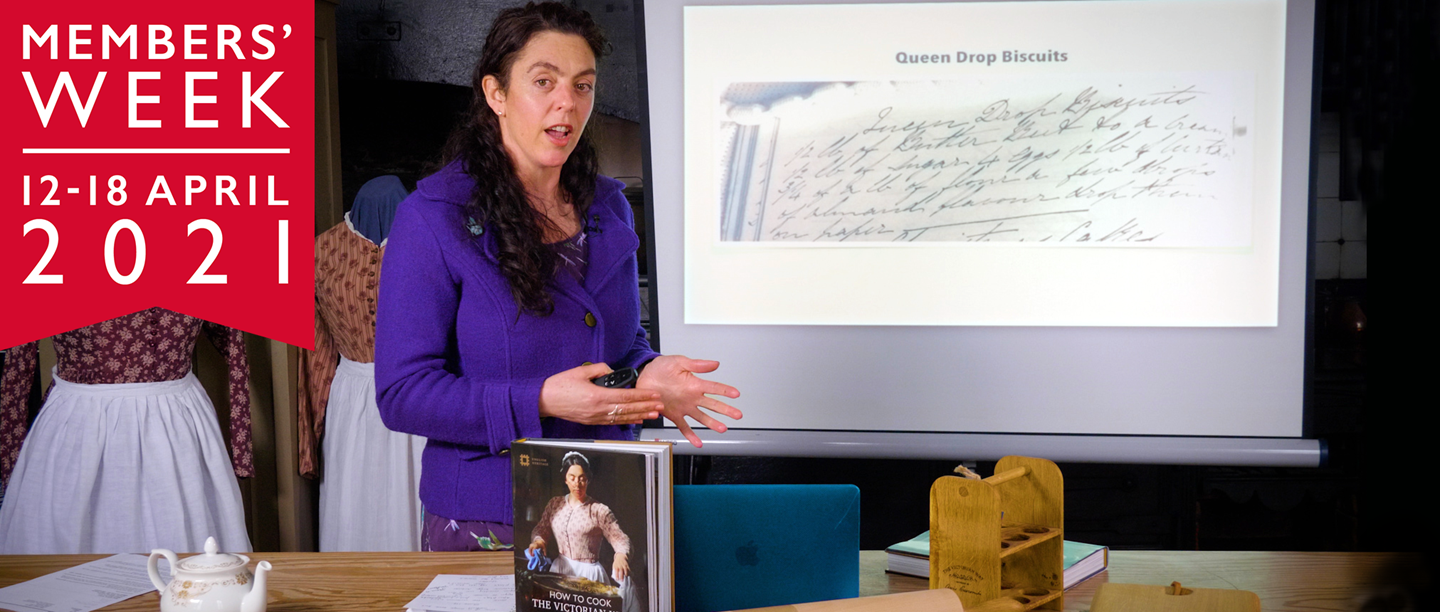 Members' Week 2021
From 12 to 18 April 2021 we hosted 60 free events as a special thank you for your continued support. Some of these were virtual events which we recorded so that you can enjoy them here at your leisure. We hope to publish recaps of the live events in the coming weeks.
The Nest Collective
Join The Nest Collective's Sam Lee in the forest and delve into his trove of rare songs and folklore by the fireside. Then journey with him as he goes in search of the nightingale. Plus, discover more about our Songs of England collaboration with the Nest Collective, featuring new recordings of 12 traditional folk songs, paired with England's most iconic historic places.
Singing with Nightingales Video
Historic Gardens Question Time
Meet the team who care for English Heritage's gardens and hear about their favourite plant and what they think is special about their gardens this season. Find out how historic garden techniques can help us all care for our gardens better. Chaired by English Heritage Senior Gardens Advisor, Michael Klemperer and with a panel of gardeners, these videos are a fascinating glimpse into how some of the country's most beautiful gardens are cared for.
Historic Gardens Question Time – 13 April 2021

Historic Gardens Question Time – 15 April 2021
Draw your own Henry VIII
Join Wesley Robins, illustrator of English Heritage Kids Rule! magazine, for a fun, draw-along art tutorial. In this video, Wesley will explain step-by-step how to draw Tudor tyrant, King Henry VIII – so grab some paper and a pencil or pen and get ready to draw along with him!
Meet Alan Kitching
Watch our video to join world-renowned printmaker and designer Alan Kitching for an exclusive tour of his workshop and hear about how he has been working with English Heritage over the past year. Plus, discover more about the artwork he created for us throughout 2020, from the Members' handbook cover to an exclusive range in the English Heritage shop.
Alan Kitching Workshop Video
Behind the scenes at Boscobel

Join site manager Daisy Lambert for an exclusive virtual tour of Boscobel House and The Royal Oak. Get a sneak peek as the site gets ready to reopen on 12 April after major redevelopment.

Join equestrian historian Dominic Sewell in an illuminating talk on the origins and use of the Riding House at Bolsover Castle. Watch as its story is brought to life with a display of historical riding.

Approximately 150,000 objects from English Heritage sites throughout Kent and East Sussex are stored at Dover Castle. See inside the store where these are kept.

Join Kathy Hipperson (who portrays Mrs Crocombe in our award-winning YouTube series) as she explains why a woman who died 93 years ago remains relevant in the 21st century.
Members' Week was supported by Country Life
Country Life Butter was the proud supporter of English Heritage Members' Week. Founded in 1970, Country Life has over 50 years of experience producing great tasting, high quality and award-winning butter, made from 100% British countryside milk. It is also the only butter brand to hold a Royal Warrant, granted by Her Majesty The Queen. Country Life celebrates its British roots and countryside heritage, and is delighted to support institutions such as English Heritage, which play a key role in conserving some of England's finest historic site and in bringing history to life for people of all ages.
Discover more about the history of butter
You may also be interested in