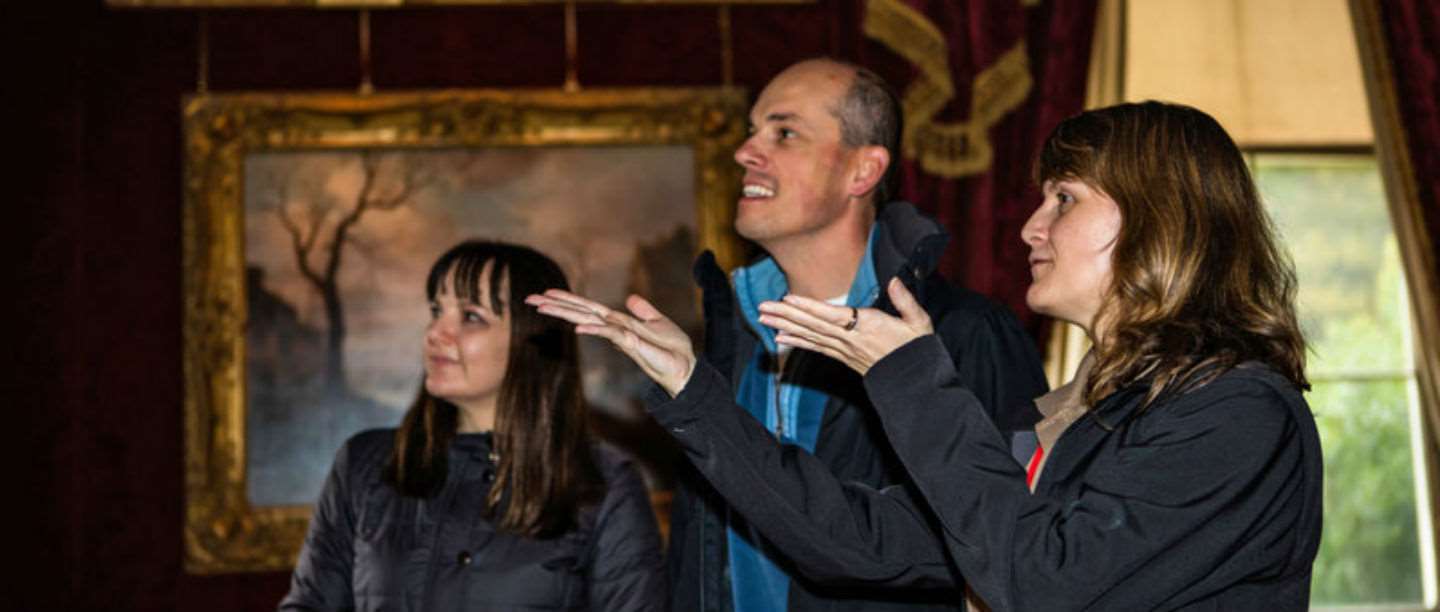 Get Involved
Every day, hundreds of people up and down the country help us to tell the story of England, and you could be one of them.
Whether it's helping to plant bulbs in formal gardens, running craft workshops for families or answering questions from curious visitors, there are a huge range of roles available.
We are recruiting
Due to the national lockdown, most of our sites are currently closed and so volunteering in many roles is paused. We are still recruiting for a number of roles that can be carried out in a Covid secure way and are also still advertising for opportunities so we are all ready to go when restrictions are eased. You can use the search function below to see what roles are currently available but please note due to the lockdown, responses to your applications and start dates might be later than usual. We will be adding more opportunities in the coming weeks and after lockdown. We look forward to meeting you soon.
For more information how we are Covid secure please see our FAQ page.
Volunteering during the Coronavirus pandemic
Our volunteer roles have had to adapt to ensure we meet government guidelines and to protect our volunteers. Here we share how one team have met the challenge.
1066 BATTLE OF HASTINGS, ABBEY AND BATTLEFIELD
I'm Robert and, for the last three years, I've volunteered at Battle Abbey in East Sussex. My role involves meeting and greeting visitors as they arrive on site, answering questions, site information and talking about the history of the Abbey. However, my favourite part of the role is in giving visitors a guided tour of this picturesque and historic site.
I missed my volunteering role during lockdown but still felt in touch through regular bulletins from English Heritage colleagues and a weekly volunteer newsletter. I was invited to a training session at the Abbey in early in July where it was evident that English Heritage had given serious attention to the safety of staff and visitors. I felt confident in returning to my role in mid-July, meeting and greeting visitors and explaining safety procedures. I was struck by visitors' enthusiasm, good-humour and common sense. Many, clearly, had been looking forward to their visit during lockdown and a number had been keenly anticipating their return to a heritage site which they knew and loved. And our visitors seemed eager to talk – outside and at a sensible distance, of course. It was only when I returned to my role that I realised just how much I had missed the Abbey and the importance of my work as a volunteer to my own sense of enjoyment, purpose and well-being.
Volunteer Focus Magazine
Twice a year we publish Volunteer Focus, our fantastic magazine for our fantastic volunteers. Read the latest edition and catch up with some back issues.
Read the magazine