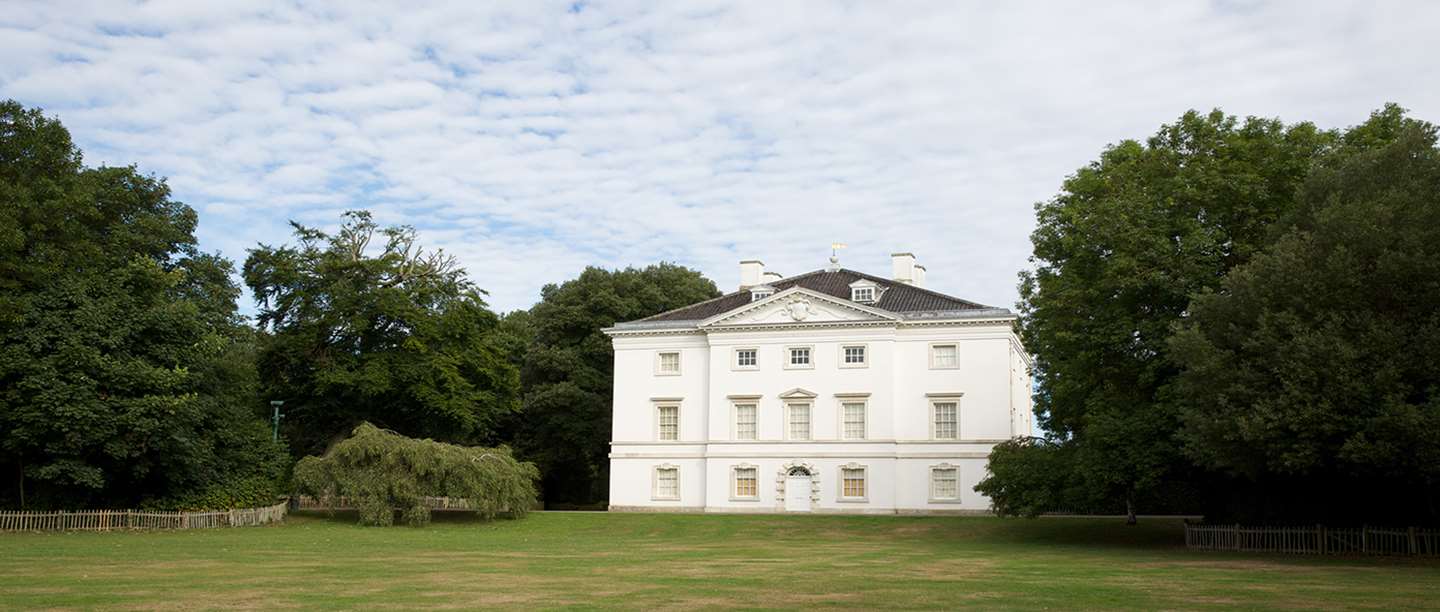 Marble Hill Appeal
A much-loved London landmark is on the brink of being restored – but it needs your help.
We're making plans to restore the gardens, conserve the house and find new ways to tell its stories. And, crucially, we want to share Marble Hill with more people than ever before. With your help we can conserve and restore this local landmark.
Sponsor a tree this Christmas
We're busy planting 20 damson, greengage, cherry and plum trees at Marble Hill Park to restore Henrietta Howard's historic orchard.
You can sponsor a tree for £300 as a gift to someone special or simply as a gesture of support. You'll be making a long lasting contribution to the future of Marble Hill Park and will also receive an English Heritage Gift of Membership giving you access to over 400 heritage sites across the country. For more information on how to sponsor a tree please email MarbleHillRevived@english-heritage.org.uk or call the rangers on 07825 680 709.
Your support makes a difference
Marble Hill was opened to the public in 1903 after local councils and private donors came together to save it from developers. Now it needs our help again.
The building is in need of significant repairs, and the Georgian glory of the landscape has been forgotten. The house is rarely open, and many people in the area have never visited this priceless piece of local heritage.
We're working on plans to change that. But English Heritage is a charity, and we need your help.
OUR PLANS FOR MARBLE HILL
This is an exciting opportunity to open up Marble Hill House more often, revive the landscape and improve the facilities across the park.
Key elements of our plans include:
Conserving the interior and exterior of the house
Opening up the house more often, for free
Re-creating Henrietta Howard's lost Pleasure Gardens
Opening up more areas in the park and create new habitats to improve the park's biodiversity
Refurbishing the cafe, sports pitches, changing facilities, and creating a new play area for children
We want to keep what makes Marble Hill so special but we also want to make it even better.
ENGLISH HERITAGE GUARDIANS
By becoming a Guardian you will help safeguard the future of the nation's richest heritage.
The Guardians scheme recognises donors who support English Heritage with gifts of £2,500 or more. They champion heritage and are at the heart of our community.
As a Guardian, you'll gain a deeper insight into our work of caring for historic properties across the nation and you'll have the opportunity to engage with our extensive collection of sites and artefacts.
Find Out More
Thank You
We would like to thank the National Lottery Heritage Fund and the National Lottery Community Fund.
A project made possible thanks to a £4.08m grant from The National Lottery Heritage Fund and the National Lottery Community Fund.
Please visit The National Lottery Heritage fund website
Follow @HeritageFundUK on Twitter, Facebook and Instagram and use hashtag #NationalLotteryHeritageFund