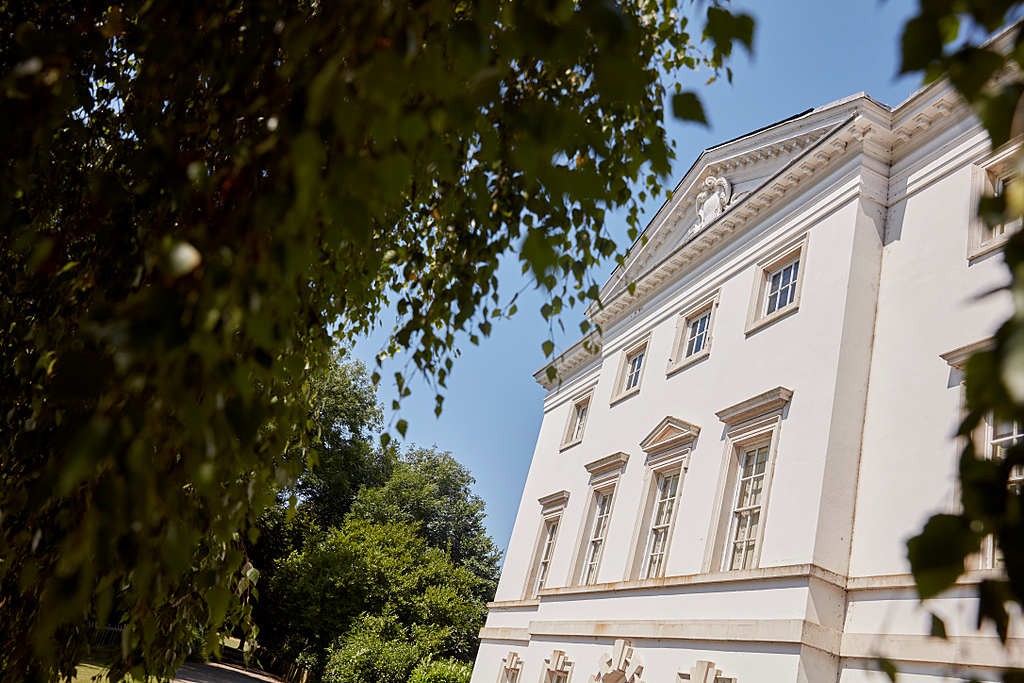 Marble Hill Revived
A much-loved London landmark is on the brink of being restored – but it needs your help.
We're working on restoring the gardens, conserving the house and finding new ways to tell its stories. And, crucially, we want to share Marble Hill with more people than ever before. With your help we can conserve and restore this local landmark.
Sponsor a bulb
Help us plant thousands of bulbs in Marble Hill Park. Your bulbs will return year after year, propagating and spreading as the years progress. With your generous gift you are introducing features of the landscape which will last for generations, producing a bigger and better display with every spring which passes.

£10 will sponsor 10 bulbs.
Your support makes a difference
Marble Hill was opened to the public in 1903 after local councils and private donors came together to save it from developers. Now it needs our help again.
The building is in need of significant repairs, and the Georgian glory of the landscape has been forgotten. The house is rarely open, and many people in the area have never visited this priceless piece of local heritage.
We're working on changing that. But English Heritage is a charity, and we need your help.
OUR PLANS FOR MARBLE HILL
This is an exciting opportunity to open up Marble Hill House more often, revive the landscape and improve the facilities across the park.
Key elements of our plans include:
Conserving the interior and exterior of the house
Opening up the house more often, for free
Re-creating Henrietta Howard's lost Pleasure Gardens
Opening up more areas in the park and create new habitats to improve the park's biodiversity
Refurbishing the cafe, sports pitches, changing facilities, and creating a new play area for children
We want to keep what makes Marble Hill so special but we also want to make it even better.
ENGLISH HERITAGE GUARDIANS
The Guardians scheme recognises donors who support English Heritage with gifts of £2,500 or more. The pandemic has seriously impacted our conservation work, and we need the support of our Guardians now more than ever.
Our circle of Guardians not only champion heritage, but have the chance to engage more deeply with our work, our places and our people. This includes opportunities to meet the conservators, historians, scientists, and educators who are at the front line of caring for our heritage.
Find Out More
Background to the Project
HENRIETTA HOWARD AND MARBLE HILL
Henrietta Howard (1689–1767) is best known for being the mistress of the Prince of Wales, later King George II. But that's only a part of her life story. Orphaned at the age of 12, she was married at 16 to a drunk and a gambler, and from quite a young age was partially deaf, but she overcame these circumstances to become one of the most liked ladies of the royal court.
It was during her 20 years at court that she began to build Marble Hill at Twickenham as a retreat from court life. Here at Marble Hill, Henrietta built friendships and networks to become central to the 'Twickenham set', including Jonathan Swift, Alexander Pope, John Gay and Horace Walpole, and triumphed over adversity to marry again, happily, later in life.
Our new interpretation has re-animated the house at Marble Hill with tales of the vibrant cast of characters around Henrietta, from family members to visitors and pet dogs.
Read more about Henrietta Howard
The Historic Landscape
Henrietta Howard's garden is a rare surviving example of an early 18th-century villa landscape. It was designed to provide an appropriately 'ancient' setting for the villa itself, which was in the classically inspired Palladian style. Key figures in the history of designed landscapes, including Charles Bridgeman and the poet Alexander Pope, played a part in the garden's creation.
Marble Hill became a public park in 1902, after a campaign to protect the land from development and save the famous view from Richmond Hill – the only English landscape view protected by Act of Parliament. Today it's a much-loved and lively local amenity, used for sports as well as a tranquil retreat from city life.
Before the Marble Hill Revived Project, the park reflected neither the landscape's 18th-century origins, nor Henrietta's story. English Heritage has restored elements of Henrietta's lost garden, which lay directly between the house and the river. Key features, based on a detailed plan made in about 1749, has been recreated for the first time, including a ninepin bowling alley, flower gardens, terraces and serpentine paths.
Read more about the Historic Landscape
Thank You
We would like to thank the National Lottery Heritage Fund and the National Lottery Community Fund.
A project made possible thanks to a £5m grant from The National Lottery Heritage Fund and the National Lottery Community Fund.
Please visit The National Lottery Heritage fund website
Follow @HeritageFundUK on Twitter, Facebook and Instagram and use hashtag #NationalLotteryHeritageFund