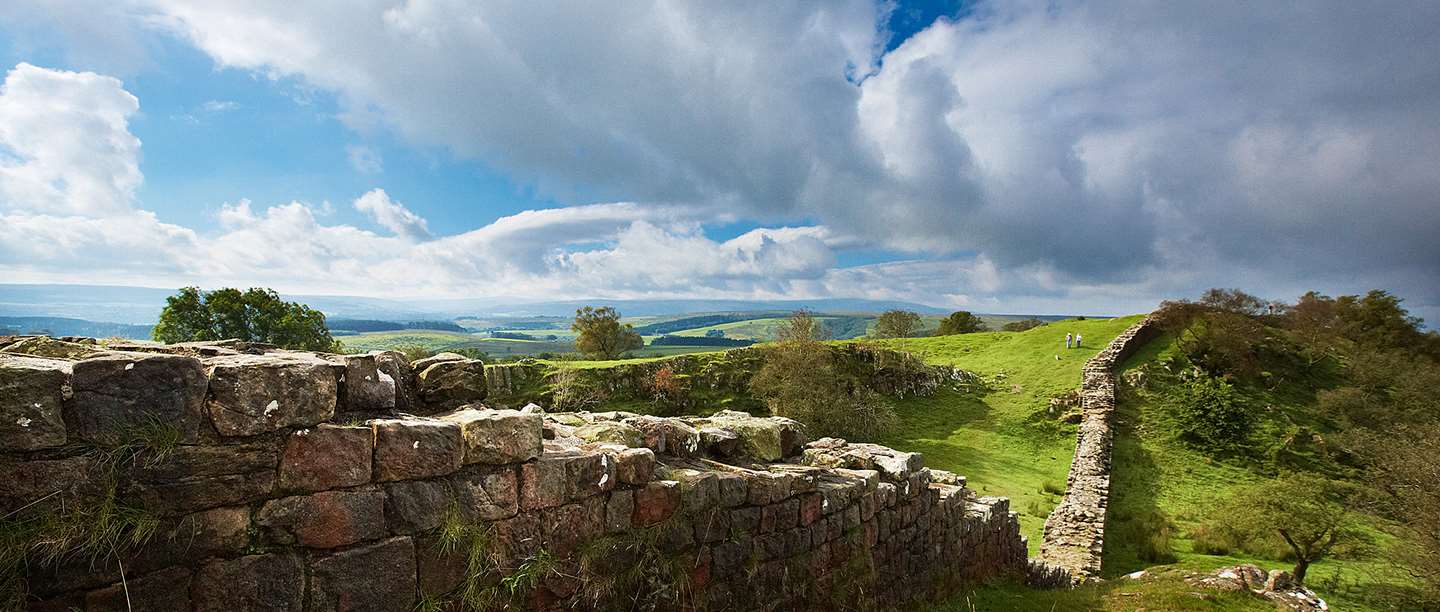 The Once and Future Fund
You can help protect the future of the nation's heritage.

Over 300 of the sites in our care are free for all to enjoy. The Once and Future Fund will help ensure England's free heritage can continue to inspire all who visit.

But time is running out. Until 31 July 2021, your donation will be matched by the National Lottery, meaning your gift will double in value.
A Unique Heritage
You can walk along windswept stretches of Hadrian's Wall, marvel at the spectacular span of the ground-breaking Iron Bridge or see priceless Old Masters at Kenwood, all without buying a ticket. Keeping these places open for everyone to enjoy is a vital part of our work as a charity.
But free to enter doesn't mean free to maintain. Without careful conservation and thoughtful interpretation, the stories of these places will be lost to future generations, and costs are rising.
How You Can Help
Places that excite the mind and stir the soul. Places that allow us to appreciate the beauty and sense of belonging that a connection with the past can bring.

The Once and Future Fund is an endowment that will ensure free to enter sites stand the test of time. These historic places may have stood for hundreds, even thousands of years, but without on-going care, we will lose them to time and the elements.

Until 31 July 2021, The National Lottery Heritage Fund has pledged to match donations from the public, meaning that your gift will be doubled in value. Your donation will play a role in securing the future of the places across England where history was made.
HOW YOUR SUPPORT HELPS
The income from the Once and Future Fund will be used each year at the sites which need the most urgent care. Because we'll be able to focus our efforts on each site, we hope it will be many decades before further major interventions are needed.
We will undertake conservation and interpretation projects at the sites that need it most. We will also explore how we can attract new audiences to our free to enter sites, and to strengthen partnerships between the heritage sites and their local volunteer, school and community groups.
This is your chance to play your part in securing the future of places across England where history was made.
English Heritage Guardians
The Guardians scheme recognises donors who support English Heritage with gifts of £2,500 or more.
Our circle of Guardians not only champion heritage, but have the chance to engage more deeply with our work, our places and our people. This includes opportunities to meet the conservators, historians, scientists, and educators who are at the front line of caring for our heritage.
Find Out More

Contact Us

If you are interested in supporting The Once and Future Fund, please contact our Development Team

020 7973 3797