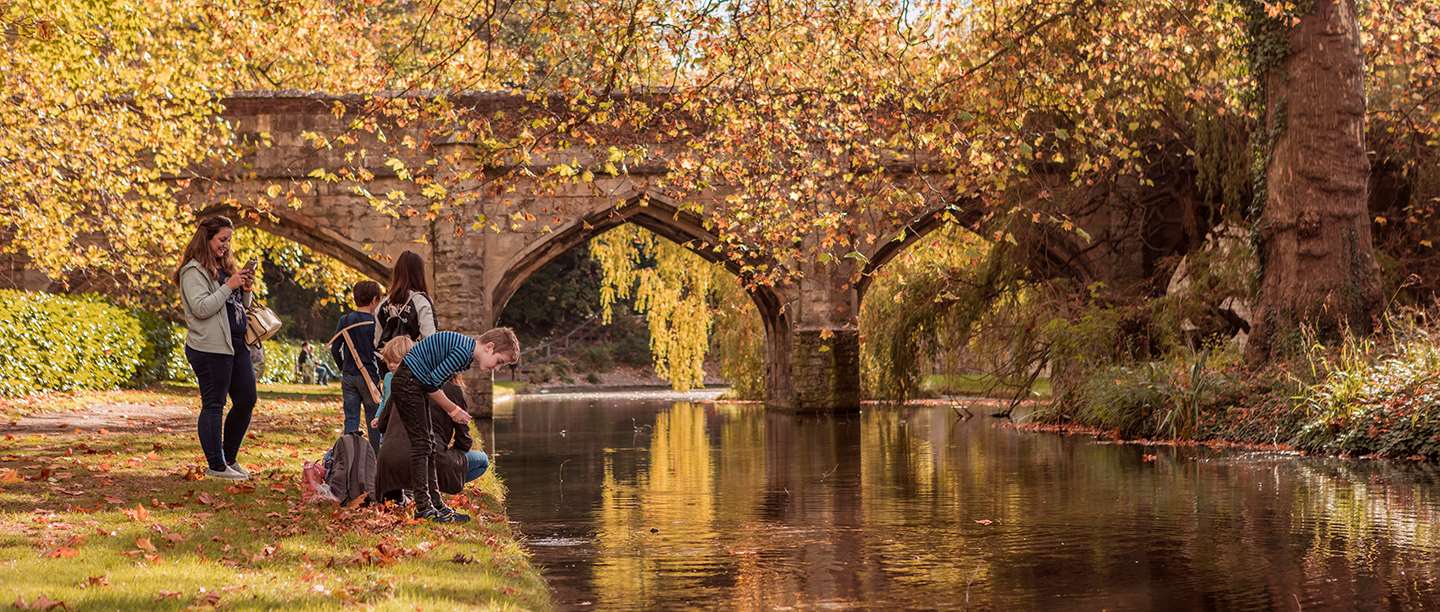 Published: 18 October 2019
Category: Things To Do
Whether you want to get out in the fresh autumn air this month, or keep cosy by the fire, we've got you covered with our top five things to do in November.
Explore historic gardens at their vibrant autumn best, plan a relaxing getaway in a unique holiday cottage and get ahead on the Christmas shopping with our recommended gifts.
Did you know?
A state funeral for the Duke of Wellington was held in London on 18 November 1852. His London home, Apsley House, has changed little since his great victory at Waterloo in 1815, and is home to one of the capital's finest art collections.
Charles Darwin's On the Origin of Species was published on 24 November 1859. The book, written at his family home in Kent, introduced the theory of natural selection that changed the scientific view of how species develop.
Nancy Astor was elected Member of Parliament for Plymouth on 28 November 1919, becoming the first woman to sit in the British Parliament. Her home during this time, at St James's Square, is marked with a London blue plaque.
1. Explore vibrant autumn gardens 🍂
Gardens may be more associated with springtime, but the grounds of many of our historic places are at their most colourful in late autumn. Marvel at the stately cedars in Capability Brown's parkland at Audley End House in Essex. Take a stroll along Charles Darwin's so-called 'thinking path' in the garden of his family home, Down House in Kent. And get lost in the unique Quarry Garden of Belsay Hall in Northumberland, home to a majestic Katsura tree with magnificent colours and its distinctive burnt sugar scent.
2. Get ahead with the Christmas shopping 🎄
Christmas is just around the corner, so find the perfect present in the past with our range of history-inspired gifts.
There's delicious seasonal preserves and sweet treats, history-themed games from Monopoly to Cluedo, and our popular range of historical tipples including traditional meads, fruit wines and infused gins.
3. Weather-proof your weekends ☔
As we move into Autumn, there's no knowing what the elements have in store. But fear not. Many of our places offer great ways to explore England's history indoors, whatever the weather.
From the interactive visitor centre at Stonehenge with 360-degree experience, to sheltered historical days out in London, explore our picks of the best days out when the heavens open.
4. Don't miss out on an enchanted experience 💡
Next month, our season of Enchanted events returns for another year. Share an after-dark winter adventure with your friends and family as you discover a world of light and colour in historic gardens. Find hidden fairies, meet the magical talking trees and get hands-on with our interactive lighting. Perfect for festive family pictures.
Our Enchanted evenings are popular, so book your tickets to avoid disappointment.
5. Plan an autumn getaway 🏡
Looking to fit in a short break before Christmas? Our holiday cottages are located right in the heart of our historic places, offering a unique weekend break or longer stay.
Whether you're looking for a family stay, romantic couple's retreat or a dog-friendly adventure, stay where history happened this month. You'll enjoy a luxurious welcome hamper on arrival, free entry to English Heritage sites during your stay, plus⁠—at many of our cottages⁠—you'll have a historic house, castle or abbey to yourself after closing-time.
Explore our range of unique holiday cottages and plan your stay with our comprehensive regional travel guides.
History through your lens 📷
We love the drama of this shot shared with us this month by Astrid (@annalui25) on Instagram. Thanks for sharing your visit to Hadrian's Wall, Astrid!
Guarding the north-west frontier of the Roman Empire, Hadrian's Wall reaches 73 miles from coast to coast across the width of northern England. Much of the wall survives, and visitors to this far edge of a vast empire can explore the remains of Roman settlements, including Housesteads, Chesters and Birdoswald Roman Forts and Corbridge Roman Town.
View this post on Instagram