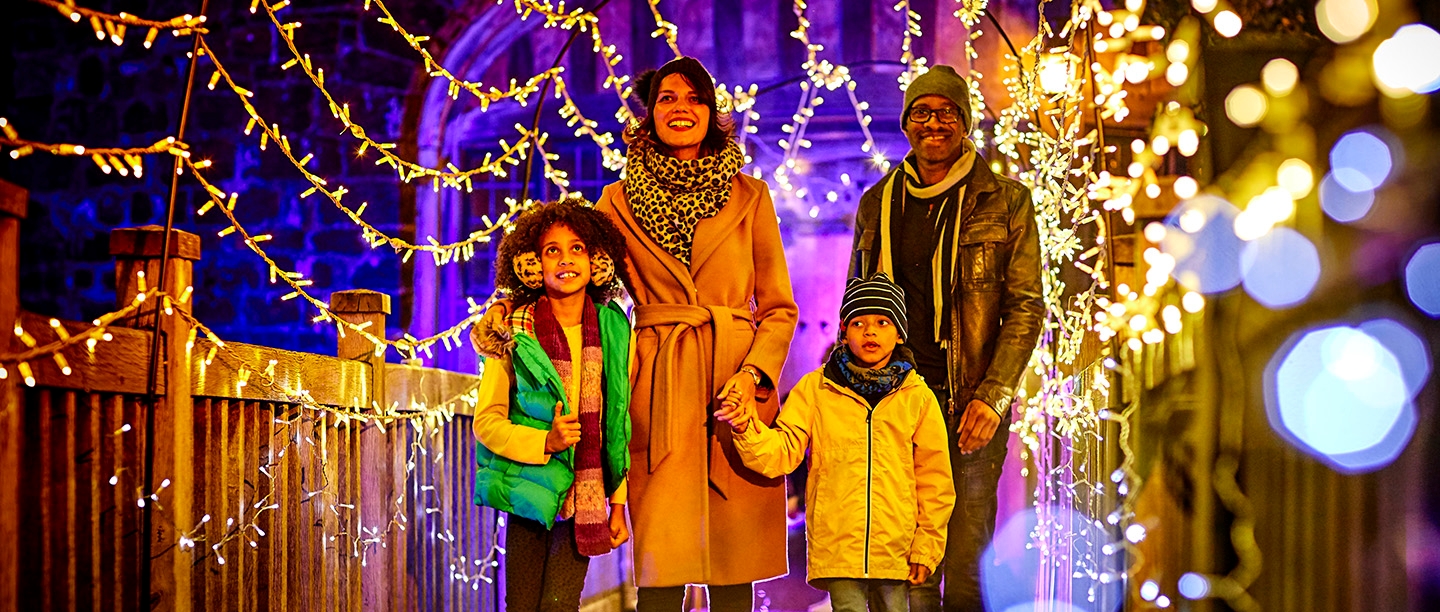 Enchanted Audley End
We're excited to announce that our popular Enchanted Audley End event will be back this December 2021.
Join us for a magical evening of illumination, sound and colour as you explore the spectacular grounds of Audley End.
Tickets will be available on these dates only: 9-11 December, 16-23 December and 27-30 December with timeslots at 4.30pm, 5pm, 5.30pm, 6pm, 6.30pm, 7pm and 7.30pm.
Discover Enchanted
Gather your friends and family to banish the dark winter nights and experience the past in a spectacular new light this December. Explore our grounds and gardens to discover a magical world of illumination, sound and colour, from giant lilies in the river to a fairy garden, and from a tunnel of light to awe-inspiring projections on the house itself.
Warm up with a glass of mulled wine, toast a marshmallow under the night sky or hop on a traditional fairground ride. Our shop will be open for you to stock up on a range of Christmas gifts, from traditional toys to award-winning food and drink.
Read our FAQs