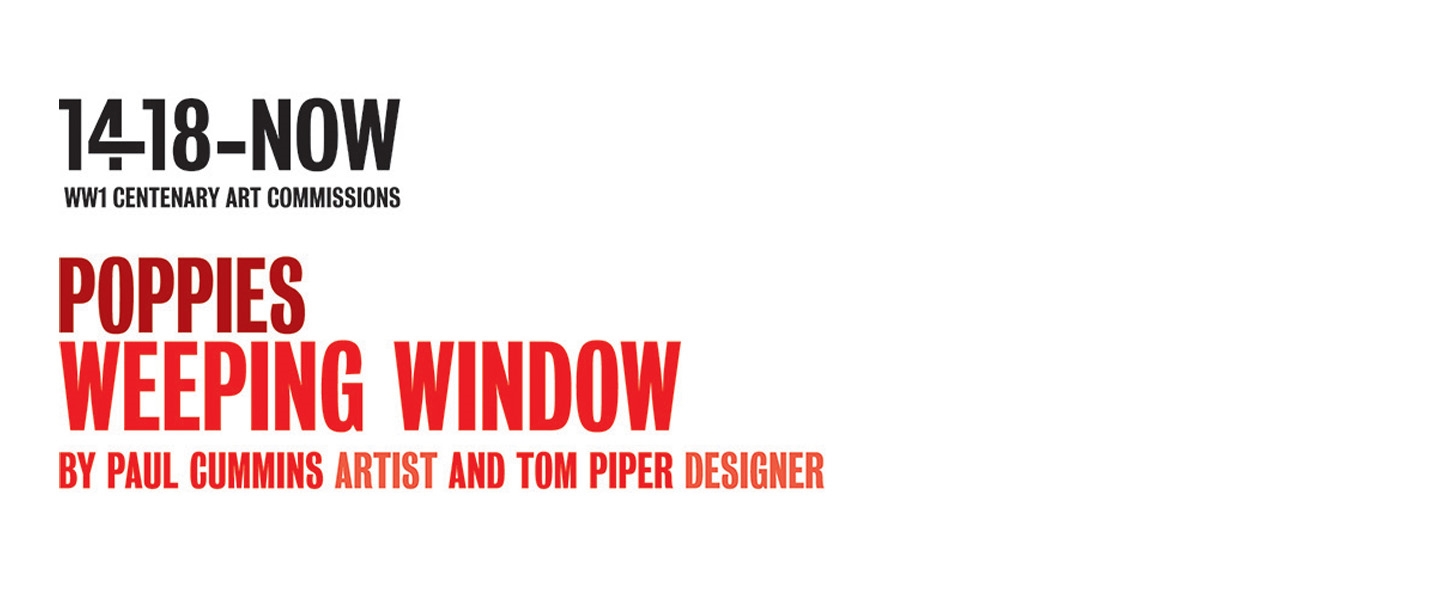 Poppies: Weeping Window
For 47 days during May - July 2018, we had the honour of hosting the iconic Weeping Window sculpture, by artist Paul Cummins and designer Tom Piper.
During this time, an incredible 140,000 of you came to admire the extraordinary sight of the ceramic poppies cascading down from the top of the keep and into the outer ward.
Having been the headquarters of the Border Regiment throughout the First World War, the castle made a fitting location for the sculpture as part of the final year of 14-18 NOW's UK-wide tour.
What is Weeping Window?
Weeping Window is one of two sculptures from the Blood Swept Lands and Seas of Red installation, originally displayed at the Tower of London in 2014. The original artwork consisted of 888,246 poppies, one to commemorate every British or Colonial life lost at the Front during the First World War.
The two poppy sculptures being presented across the UK, have been saved for the national by the Backstage Trust and the Clore Duffield Foundation, and gifted to 14-18 NOW and Imperial War Museums. 14-18 NOW gives people across the UK a chance to experience the impact of the poppy sculptures in a range of places with links to the First World War.
Behind the scenes
Exactly how was Weeping Window installed to cascade from our keep?
We'll give you a clue - it took eight days, several thousand handmade ceramic poppies and a lot of hard graft. And we captured the whole thing for you - take a look at the timelapse footage.
Connections to the First World War
Throughout the First World War, Carlisle Castle was the headquarters for the Border Regiment, one of the oldest regiments in the British Army. The castle also provided a HQ for the Volunteer Training Corps and accommodation for the Labour Corps during the war.
Much of the castle's outer ward was used for training the soldiers. Gravel was even laid on top of the grassed areas to expand the training space.
A total of 23,000 recruits passed through the castle during the First World War, with the war claiming 7,000 lives from the Border Regiment. The Regiment were brave and bold in spite of these tragedies, winning many Battle Honours including five Victoria Crosses.
Read the history
Credit
Weeping Window is from the installation 'Blood Swept Lands and Seas of Red' - poppies and original concept by artist Paul Cummins and installation designed by Tom Piper - by Paul Cummins Ceramics Limited in conjunction with Historic Royal Palaces, originally at HM Tower of London 2014.