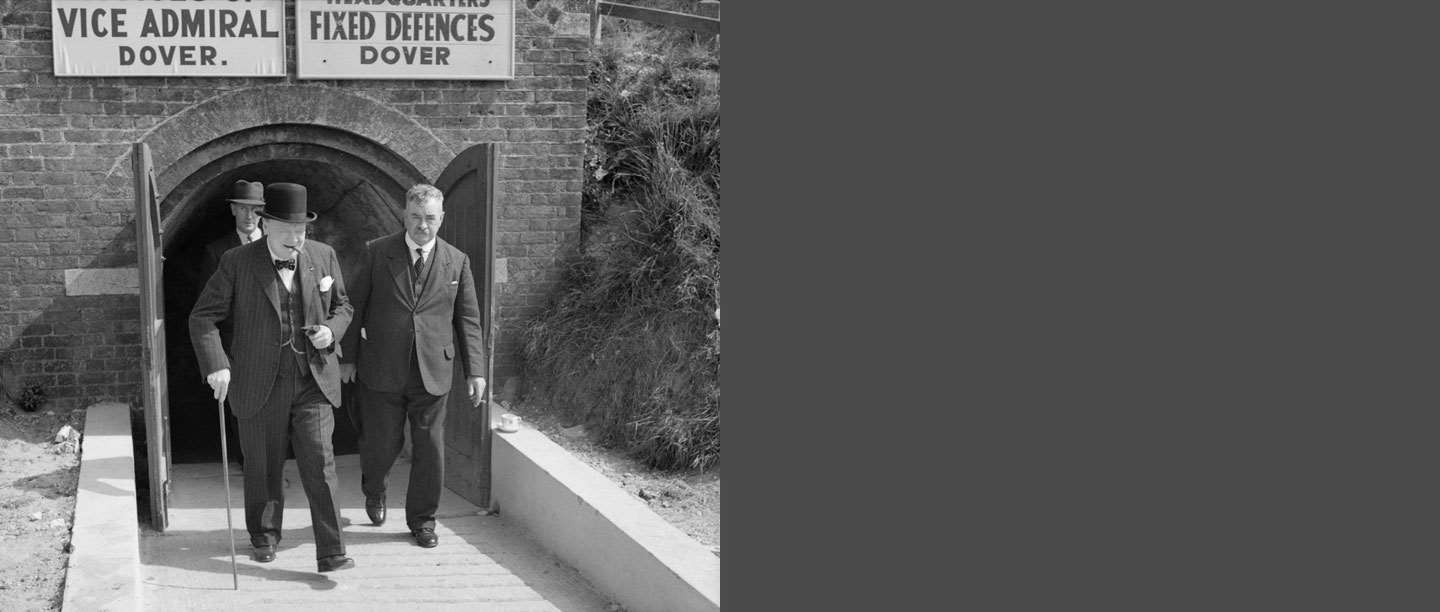 Dover Castle in the Second World War
In 1940, Dover Castle's network of top secret tunnels became the headquarters for the dramatic rescue of British and allied troops during the Evacuation of Dunkirk. Venture into the very same tunnels for a multi-sensory tour bringing this story to life.
Then explore the wartime underground hospital on an atmospheric tour and discover what it would have been like to work in the WWI Fire Command Post and Port War Signal Station, pressed back into service during 1939 – 45.
Experience Dover Castle's Second World War Stories
Learn More about Dover Castle in Wartime
Commanding the shortest crossing between England and the continent, Dover Castle was very much on the front line during the dark days of 1939 - 45. Read on to discover Dover Castle's Second World War History and Stories.
What was Operation Dynamo?
Join James Blincow and Rowena Willard-Wright as they head deep below Dover Castle and explore the pivotal role the castle played in the incredible rescue operation that saved the British Expeditionary Force from disaster in 1940.
Second World War Makeup Tutorial
Join us in Dover Castle's wartime tunnels as we show you the important role the humble makeup kit played during the Second World War. Watch fashion historian Amber Butchart and makeup artist Rebecca Butterworth transform our model Ella Montrose with a Wren-inspired look, and find out why a bright red lip was an additional weapon in a woman's arsenal. Our English Heritage Curator Dr Kathryn Bedford discusses what life was like for the Wrens in the tunnels, and we explore the military lives - and look - of these remarkable women.
More to Enjoy
With history stretching from Roman times to the depths of the Cold War, there are so many facets to Dover Castle's story. Why not explore even more of our history, and find out what else you can enjoy on your visit.