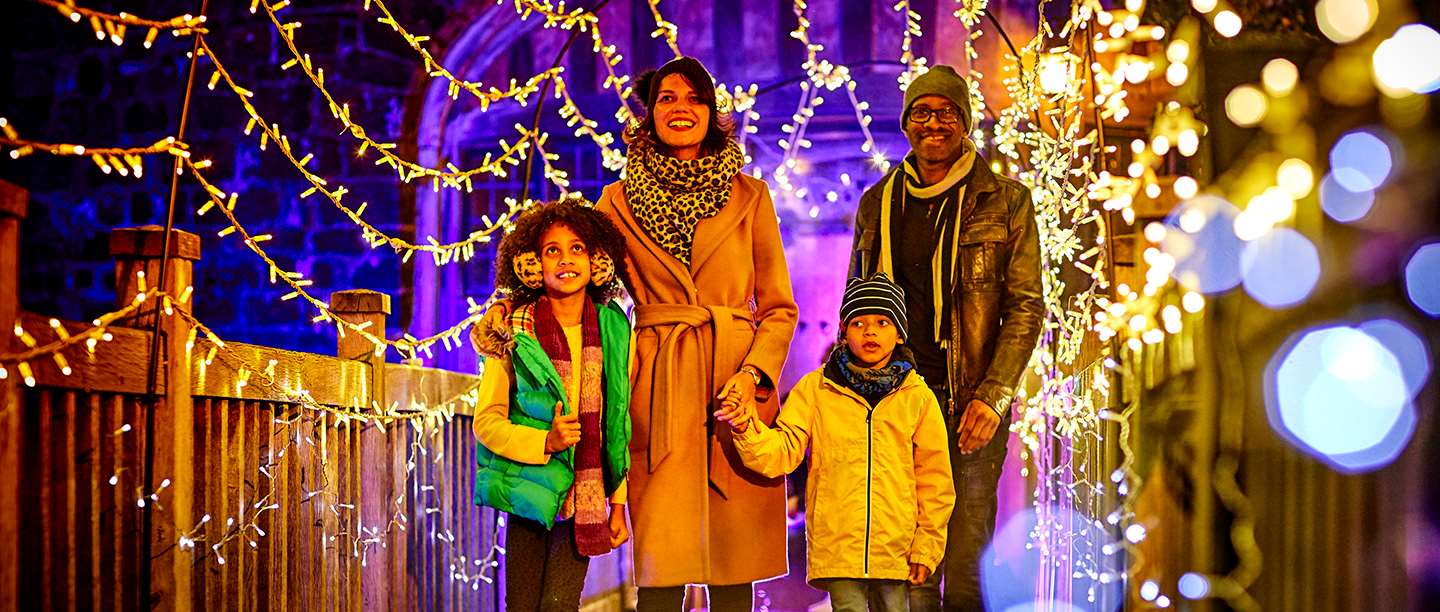 Enchanted Eltham Palace
We're excited to announce that our popular Enchanted Eltham Palace event will be back this December 2021.
Join us for a magical evening of illumination, sound and colour as you explore the spectacular grounds of Eltham Palace.
Tickets will be available Thursday 9 December - Thursday 30 December with timeslots at 4.30pm, 5pm, 5.30pm, 6pm, 6.30pm, 7pm and 7.30pm.
Discover Enchanted
Gather your friends and family to banish the dark winter nights and experience the past in a spectacular new light this December. Explore the grounds and gardens to discover a magical world of illumination, sound and colour, and see the outside of the Great Hall bathed in light.
Warm up with a glass of mulled wine, toast a marshmallow under the night sky or hop on a traditional fairground ride. Our shop will be open for you to stock up on a range of Christmas gifts, from traditional toys to award-winning food and drink.
Read our FAQs