Helmsley Archaeology Store
Helmsley Archaeology Store holds the extensive archaeological collections and paper based archives from English Heritage guardianship sites from the North of England including the counties of Northumberland, County Durham, Cumbria, Lancashire, Yorkshire, North Lincolnshire, Cheshire. The range of collections spans English history from Prehistory to the modern day, from flint, architectural stonework to ceramics and small artefacts.
The collections may be accessed by researchers by appointment, please contact the Curator on 01439 770008.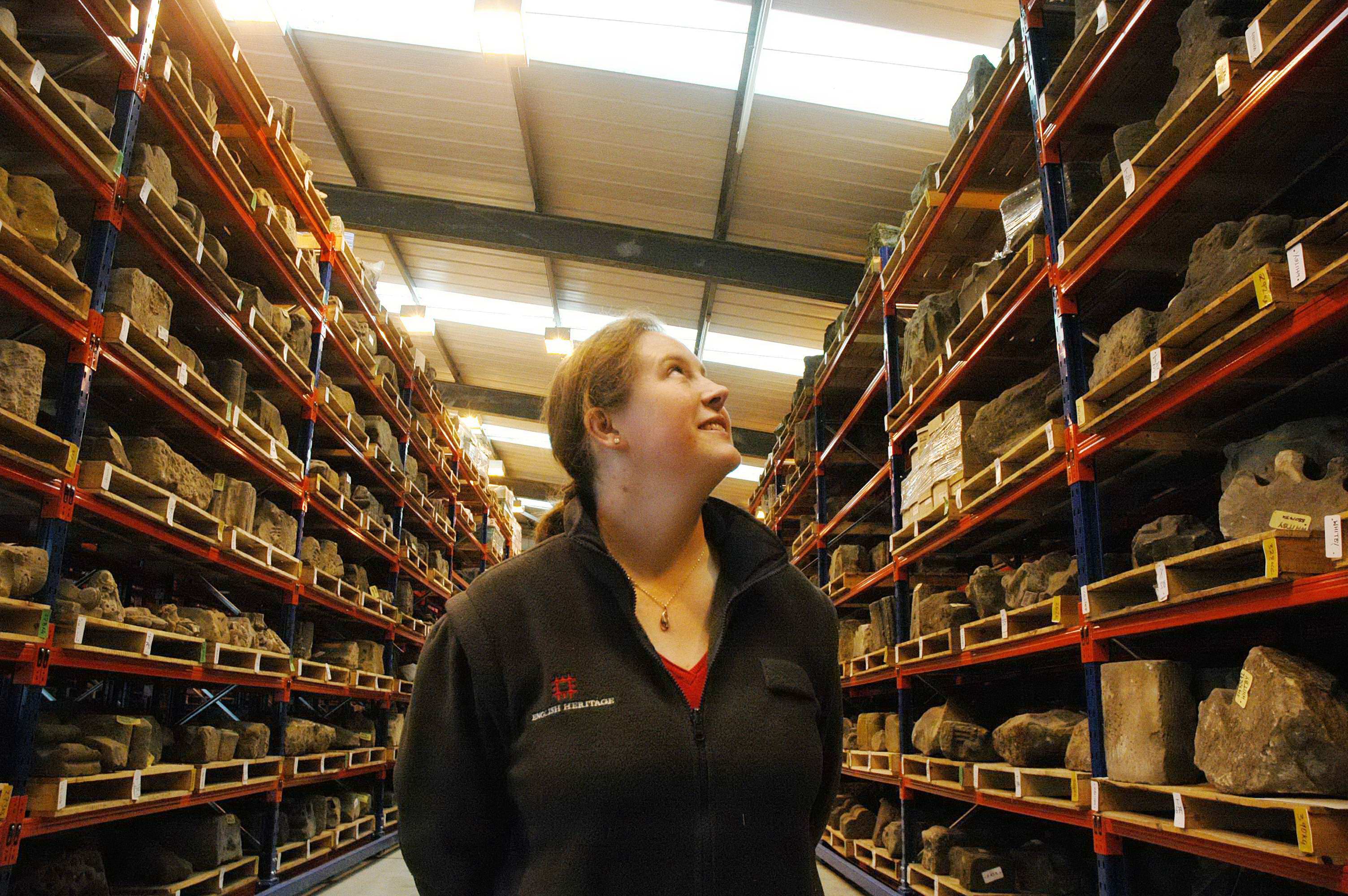 HELMSLEY ARCHAEOLOGY STORE TOURS 2020
Guided by our Curators and Collections manager, you'll have a chance to find out some of the amazing stories behind our favourite objects, ending with the opportunity to handle some real objects from our collection.
Curators share insights into the many treasures held at Helmsley Archaeology Store at free monthly tours.
View the archaeology collection from English Heritage properties
Find out amazing stories behind the collection
Chances to handle original objects
During April - October 2020 the tours are held monthly. Please see our Events page for dates.
Tours are free and must be booked through our customer services team. Please call 0370 333 1181 to pre-book.