Helmsley Archaeology Store
Helmsley Archaeology Store holds the extensive archaeological collections and paper based archives from English Heritage guardianship sites from the North of England including the counties of Northumberland, County Durham, Cumbria, Lancashire, Yorkshire, North Lincolnshire, Cheshire. The range of collections spans English history from Prehistory to the modern day, from flint, architectural stonework to ceramics and small artefacts.
The collections may be accessed by researchers by appointment, please contact the Curator on 01439 770008.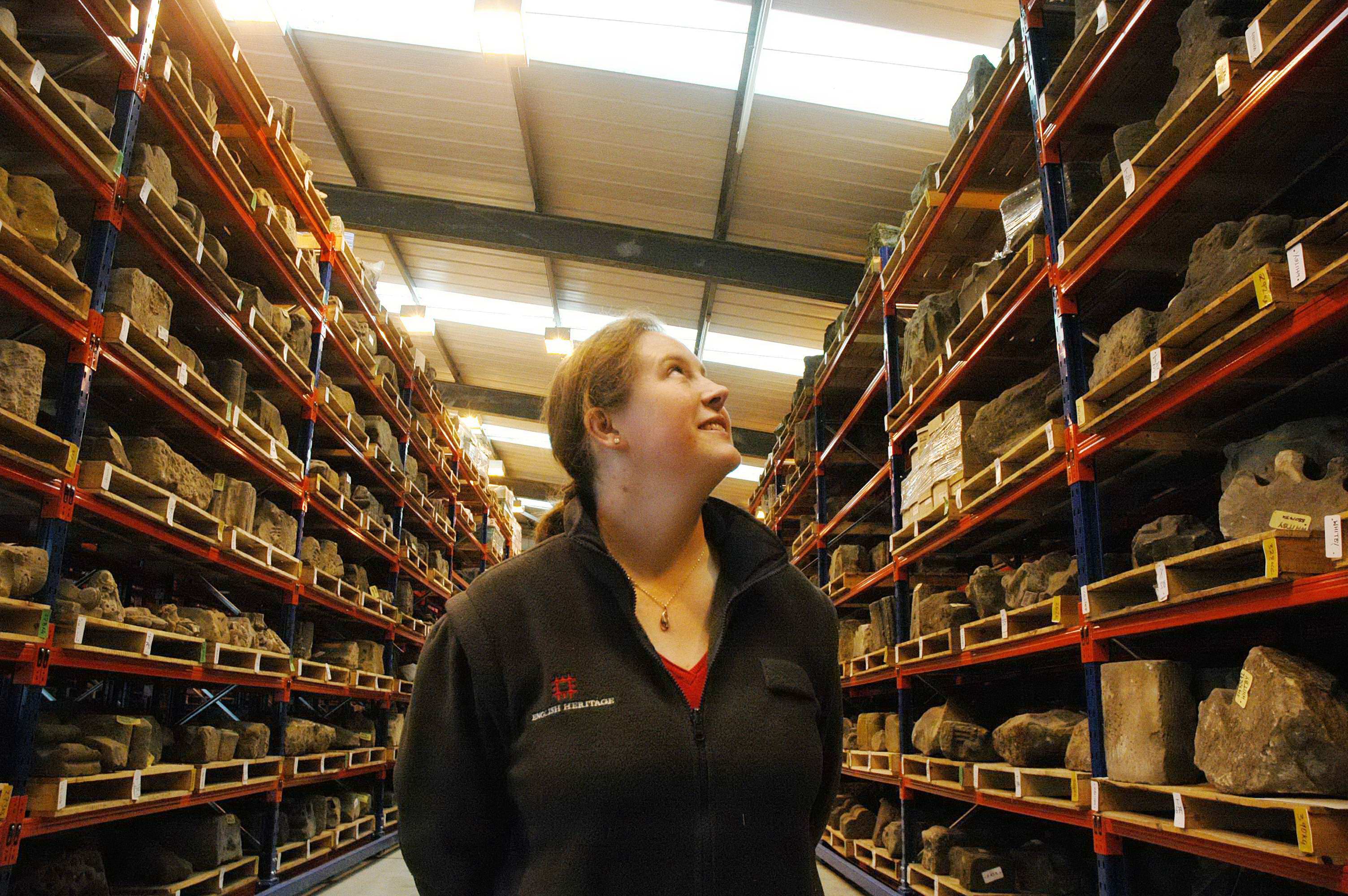 Helmsley Store Tours for 2022
Back for 2022 why not join us for a behind the scenes look at Helmsley's archaeology store and explore some of our favourite Roman collections as we celebrate our year of the Romans!
Guided by Curators and Collections Manger these tours will show you how we look after and care for our collections and highlight some of our favourite finds from across the North.
To book your place, please email our Collections Manager, David Hanks, on david.hanks@english-heritage.org.uk please specify a date (27 May, 24 June, 29 July, 9 Sep or 7 Oct) and include a list of all attendees in your email.
Tours are free but contributions welcomed. Bookings will be made on a first come, first serve basis. Additional tours may be ran subject to demand.