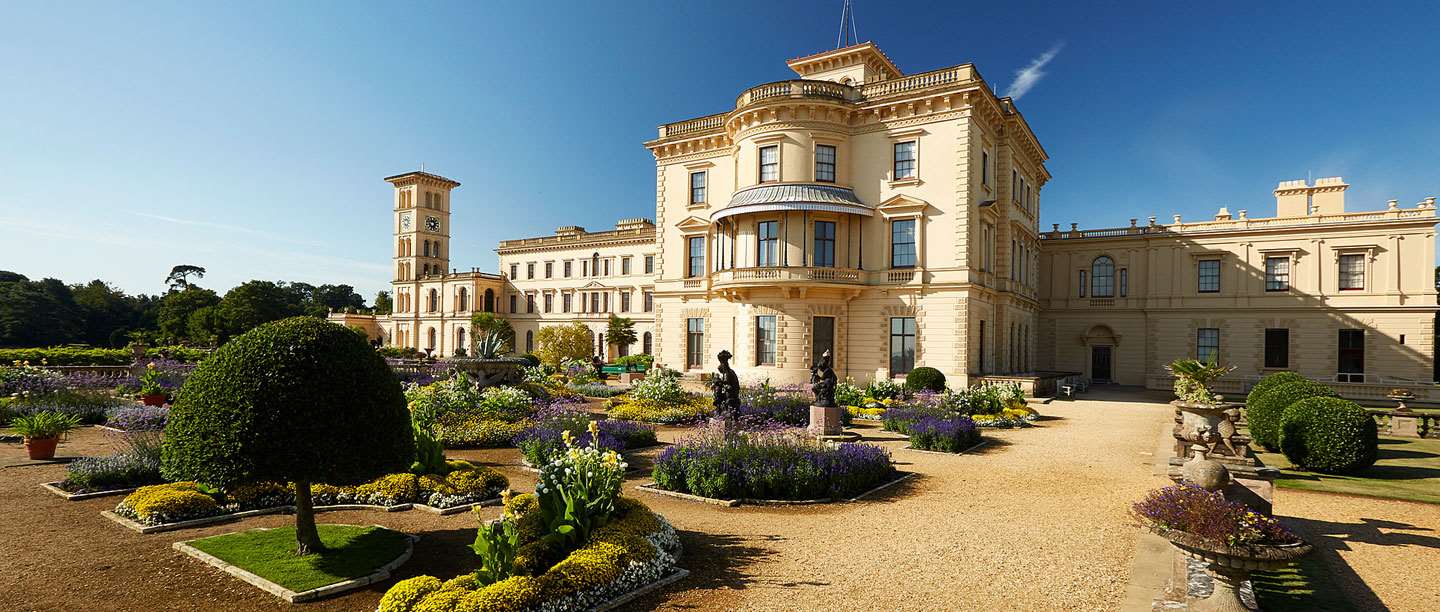 Choose your Ticket Type
There are two types of tickets available at Osborne. You can choose between a gardens only ticket or a ticket for both the ground floor of the house and gardens.
Grounds Only

Explore the glorious acres of grounds and gardens on the Osborne estate, including the royal family's private beach.

Grounds only tickets available for visits up to 30 June.

Ground Floor House and Grounds

Venture inside the magnificent Osborne House and explore the stately rooms and lavish furnishings of the ground floor, as well exploring the gardens.

Ground floor house and Gardens tickets available for visits to 30 September.