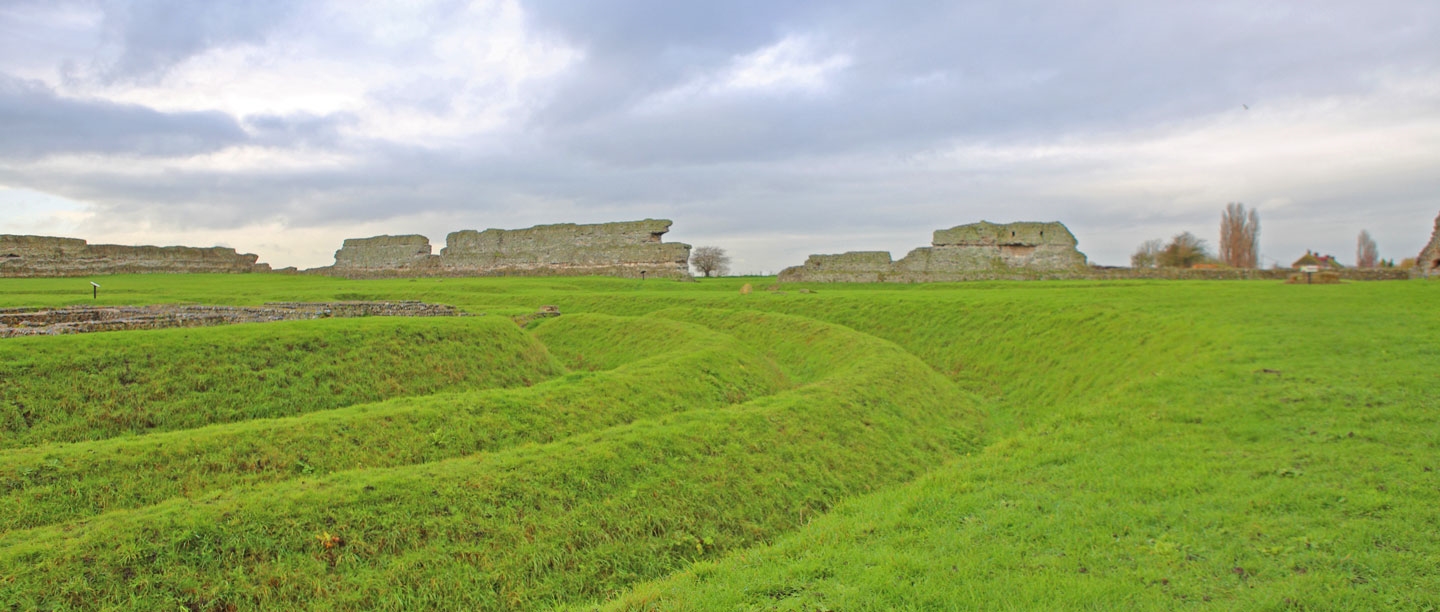 Richborough: Gateway to Britannia
Richborough was a very important Roman fort and town, and we are about to re-tell its story. We'll transform the visitor experience at Richborough and reveal the true significance of its place in the Roman Empire. The project will launch in 2022.
Inspiration for the project
Archaeological excavations have uncovered vast numbers of Roman finds at Richborough, but our small museum has limited space and lacks modern display cases. Redevelopment of the museum is at the centre of the project, creating more space with an entirely new design and layout. This will enable us to display fine Roman objects safely and securely, alongside a new permanent exhibition to tell the wonderful story of Richborough and its people.
New information panels will extend around the site, based on the latest research, whilst new accessible paths will make the site easier to get around for more people. We also hope to build a simulation of the wooden gateway, tower and rampart that was built by Roman soldiers when they first arrived in Britain.
The Plans
During the project, we will:
Overhaul the visitor reception building, creating a new museum to display archaeological finds from Richborough
Replace information panels on site, with a new family trail and audio guide.
Aim to construct a Roman wooden gateway, tower and rampart as was built by soldiers when they first arrived in Britain.
Develop a new programme of activities and opportunities for our local schools and the wider community.
Carry out an excavation at the nearby Roman amphitheatre, seeking to assess its state of preservation and how it fits into the story of Richborough's development.
Working with our community
We want our project to have value to those living in the local area. Community engagement has been given a high priority, and we are planning to offer new activities for local people and for schools. There will be a programme of activities and opportunities, whilst also building a strong and committed group of volunteers to help us care for Richborough for present and future generations to enjoy.
Volunteering Opportunities