Summer Solstice
Stonehenge is an ancient prehistoric world heritage site which has been a place of worship and celebration at the time of Summer Solstice for thousands of years.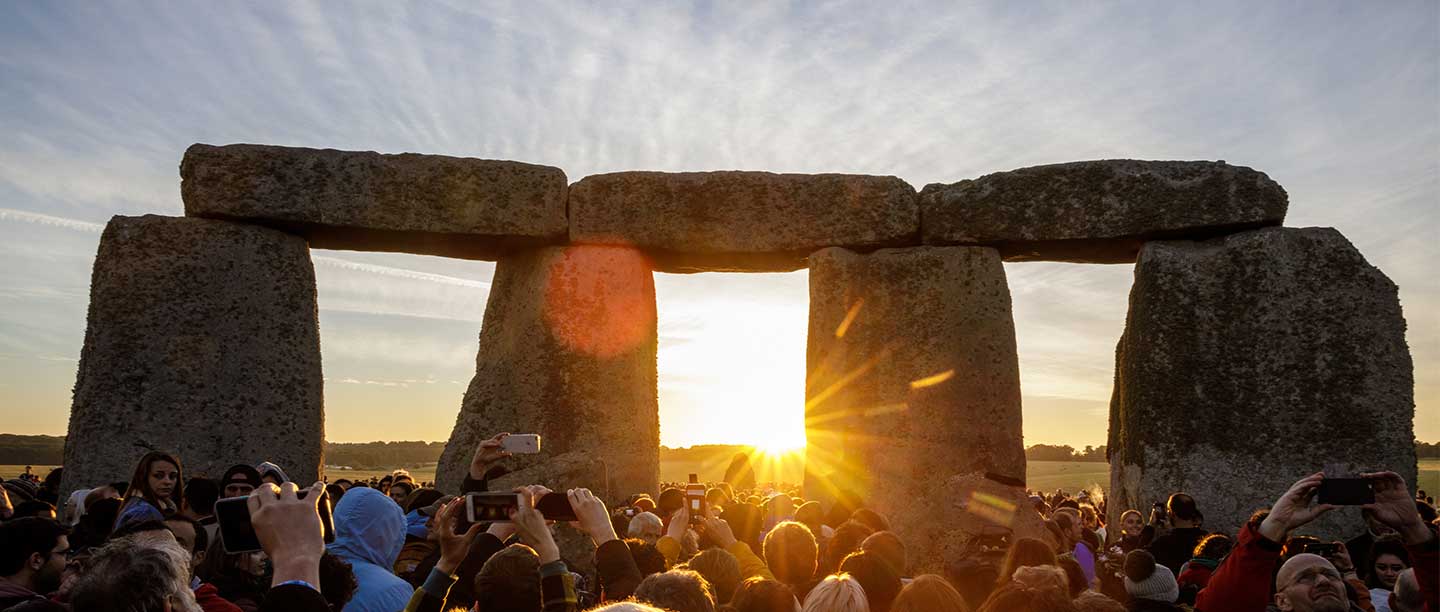 Please note that last normal admissions to Stonehenge is on Thursday 20 June at 13:00 and the site will close at 15:00 in preparation for Summer Solstice Managed Open Access. Stonehenge will re-open for normal admissions on the afternoon of Friday 21 June. Please check our social media channels for the exact time.
LOST PROPERTY
Visitors searching for Lost Property during Solstice should go to the Left Luggage area, which will be open until 8.30 a.m. on Friday 21 June.
Visitors in search of Lost Property after Solstice should call English Heritage Customer Services on 0370 333 1181.
Non-valuable items will be kept until Friday 28th June, and valuables will be kept until Friday 12th July, after which, they will be deposited with the police. N.B Please note that it is the owner's responsibility to pay for postage if collection in person is not possible.