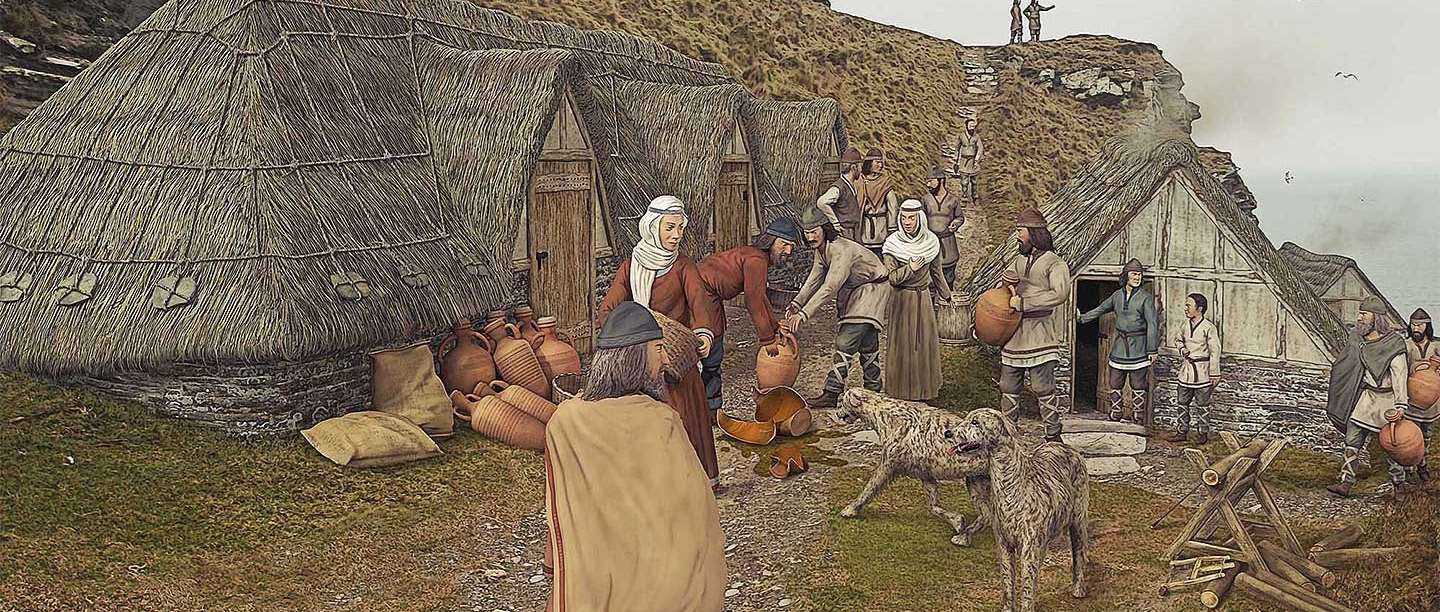 Dark Age Tintagel Reconstructed
People have lived at Tintagel since at least the late Roman period. Between the 5th and 7th centuries a prosperous community was based there, which traded with the Mediterranean world.
The reconstruction drawing below shows how Tintagel may have looked in about the year 600, when the island was dotted with buildings. Use the image windows to find out more about each feature.
Find out more about the castle