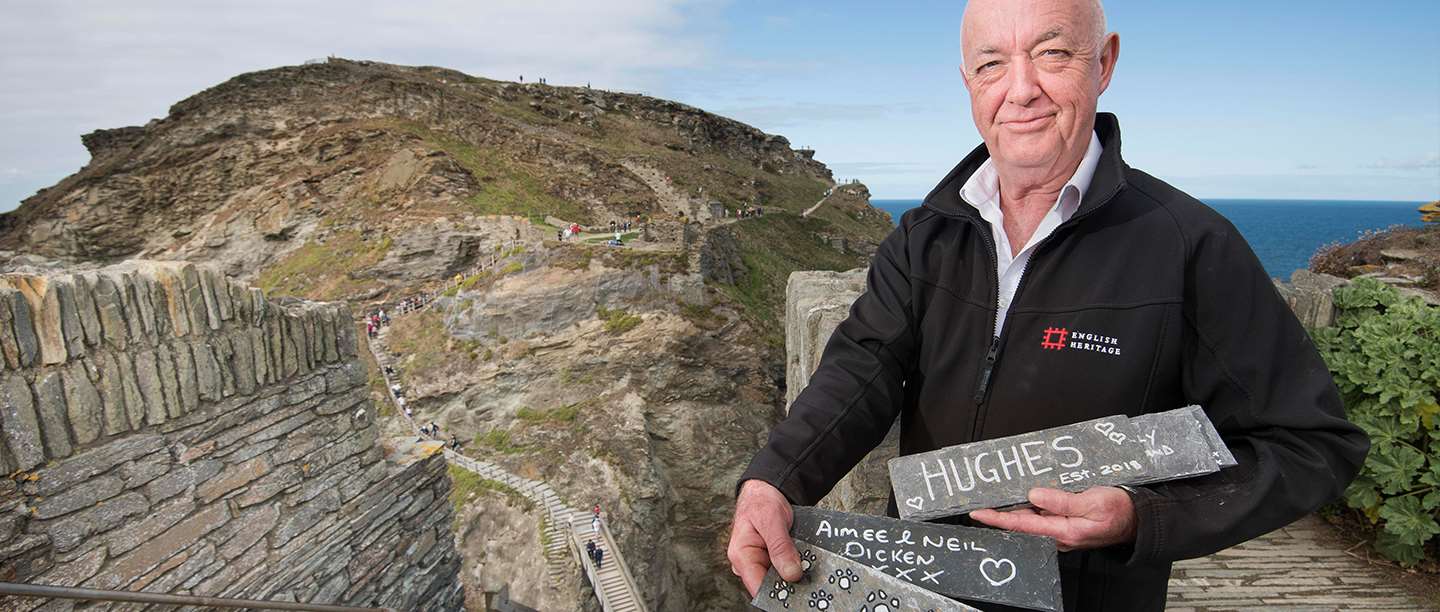 Sign a slate
It's not often you can become part of a historic site – but this autumn we invite you to do just that with the chance to sign a slate for Tintagel Castle's new footbridge.
Whether you want to mark a special occasion, give a unique gift or simply write your name, a slate offers a chance to become part of history.
Spanning 67m across the divided landscape, Tintagel Castle's new bridge will recreate the historic link between the mainland and island. In total nearly 100,000 tiles of local Cornish slate will be used in the ambitious construction. Laid on edge, and interspersed with a pattern of quartzite tiles, the slate will make up the bridge's eye-catching paved deck.
In return for a small donation you can sign your name, leave a dedication, or write a message on one of the thousands of slate tiles which will form the walkway of the spectacular new bridge. Once signed the tiles will be laid on edge, side by side, with the messages concealed from view – a lasting legacy to everyone who has supported the project.
Sign a slate
Make your mark
For a minimum donation of £5, you can personalise a slate that will make up the walkway of the Tintagel Bridge.
To add your message:
Make a £5 donation to the Sign a Slate appeal below.
You will receive an email thanking you for your donation, followed by a second email within 2 - 3 days with details of how to personalise your slate.
A member of the Tintagel team will add your message for you.
Once signed, we'll send you a photo of your slate. The tiles will then be laid side by side on the bridge, with messages hidden from view.
Slates will be available to sign until Christmas 2018, subject to availability.