Forest Bathing at Walmer Castle
A key aim of the Rediscovering Walmer Pleasure Grounds project was to help local people engage with our gardens through the re-presentation of the historic landscape. The completion of the project has given us greater freedom to explore the new ways in which this beautiful environment can be enjoyed.
Through Shinrin Yoku, also known as 'Forest Bathing', we invite you to see Walmer Castle's gardens in a way you never have before and wonder with us at their beauty, serenity and ecological diversity. Join in one of our upcoming Shinrin Yoku workshops in the beautiful woodland of Walmer Castle, and get connected to your sense of well being.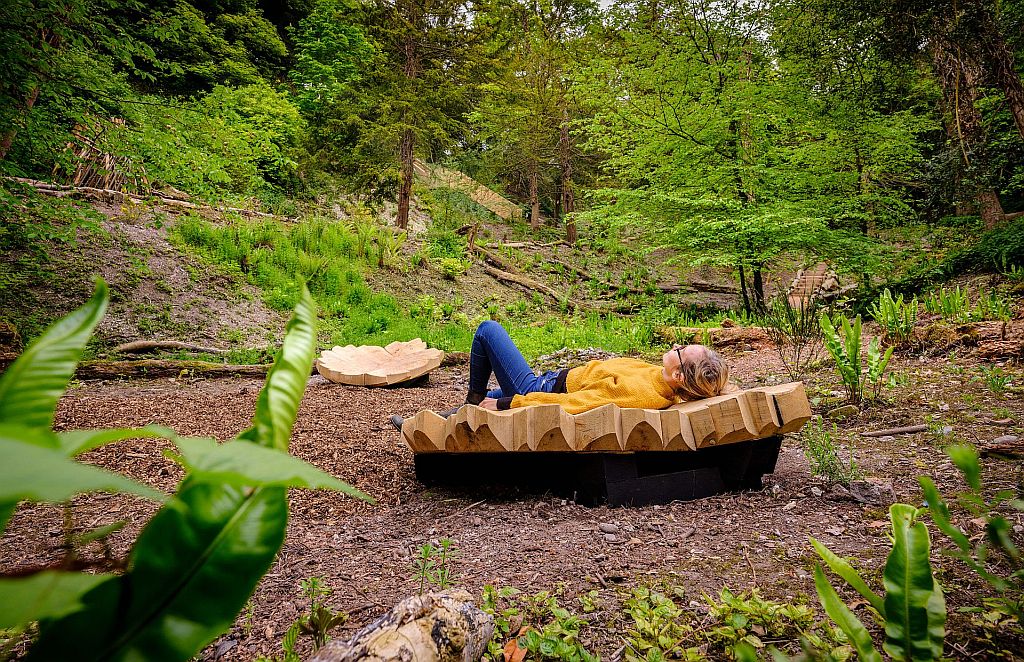 What is Shinrin Yoku?
It's long been suspected that spending time outside can have a whole range of benefits for our physical and mental health, and the results of recent studies suggest that feeling connected to nature is really important for achieving a sense of wellbeing.
Shinrin Yoku literally translates as 'Forest-Bathing', and is the practice of immersing yourself in nature to improve your well-being. Our sessions, taking place within the beautiful grounds of Walmer Castle, allow you to contemplate nature with all the senses through a combination of gentle exercise, relaxation and meditation, helping you access all the benefits nature can provide.
Upcoming Sessions and how to book
Take part in a Shinrin Yoku workshop at Walmer Castle on any of the following dates this season.
Please check back for upcoming sessions for 2020-21.
For sessions in November, please ensure that you wear suitable warm/waterproof clothing.
Prices:
£10 – English Heritage Members
£15 – Non-members
How to Book
Book your place by telephoning our customer services team on 0370 333 1183. Phone lines are open Mon - Fri 9am - 5pm.
Access and other information
Please note, participants must be 18 years of age or over to participate in a workshop. Participants will be travelling around the gardens, including over uneven ground, therefore reasonable levels of mobility and fitness are required. Any mobility or health issues must be disclosed to us in advance, so we can ensure that any reasonable adjustments can be made or advise about unavoidable, inhibiting factors. We reserve the right to turn people away if they do not disclose any mobility or restrictive health conditions before the workshop, since last-minute changes to the planned workshop may not be possible.