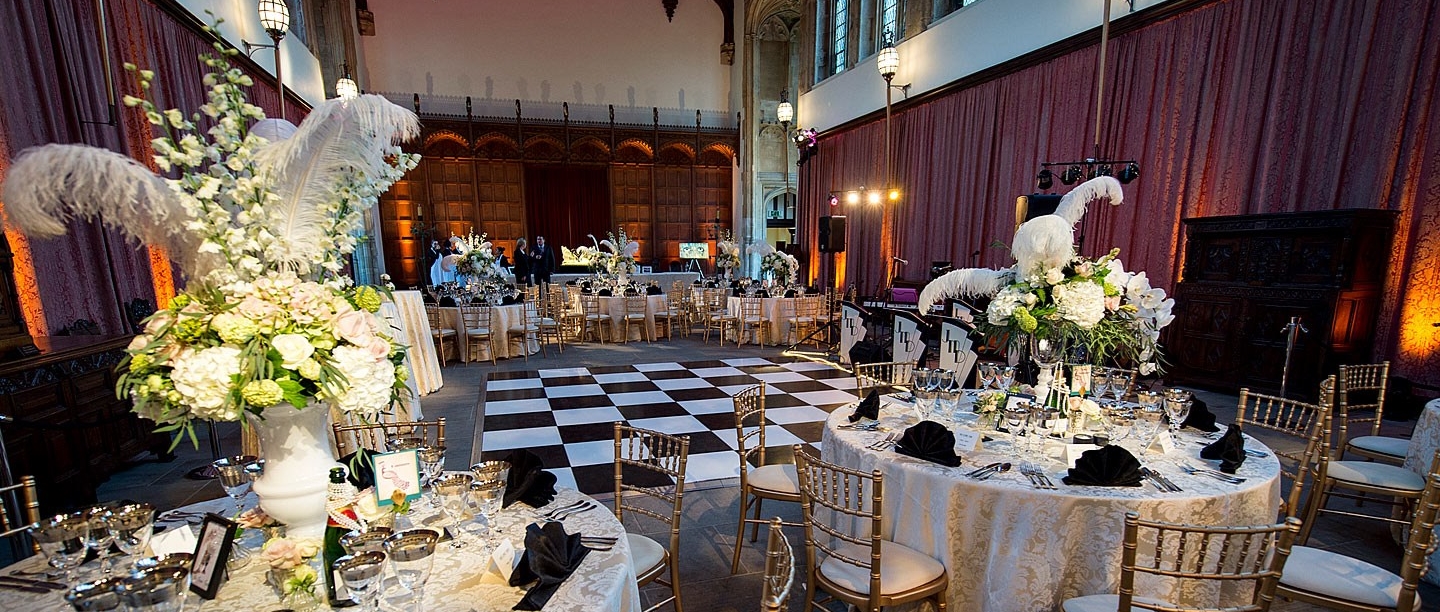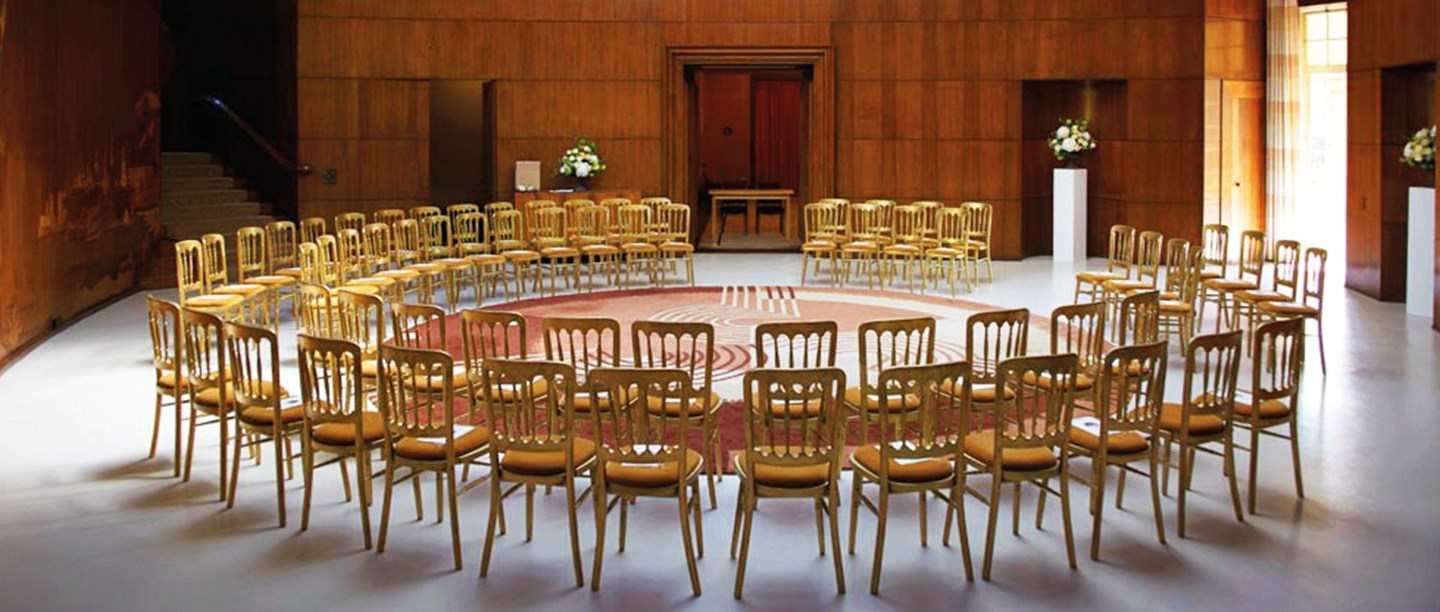 Entrance Hall
Inside this circular wood panelled room, exquisitely picked out in shades of coffee and cream, is where many couples choose to marry. Like a Hollywood star, brides can make an entrance down one of a pair of curved staircases before the couple exchange vows beneath a glass dome. Family and friends can surround you during the ceremony and afterwards, French doors then lead directly to the terrace beyond, where drinks may be served in fine weather overlooking the flower gardens.
Drinks: 200 people (using adjacent rooms)
The Italian Drawing Room
In burnt orange, ochre and blues, this room, which has its own grand piano, can be used alongside the Entrance Hall and adjoining Dining Room for drinks receptions. It too has a door leading out to the terrace.
Drinks: 200 people (using adjacent rooms)
The Great Hall
Separated from the main house only by a sliding Chinese lacquer screen, the contrast between Art Deco and Medieval is stunning. The hall may be used for larger ceremonies, but more usually hosts dining and dancing. It looks wonderful with enhanced lighting and a minstrels' gallery may be used for live music performances. The room also opens directly onto lawns, which wedding parties can use in fine weather.
Wedding Enquiries

Contact our Hospitality Events Team for more information.

We aim to respond to your query within 5-10 working days if not sooner and apologise in advance for any delays.

ElthamPalaceHospitality@english-heritage.org.uk

DOWNLOAD THE ELTHAM PALACE WEDDING BROCHURE