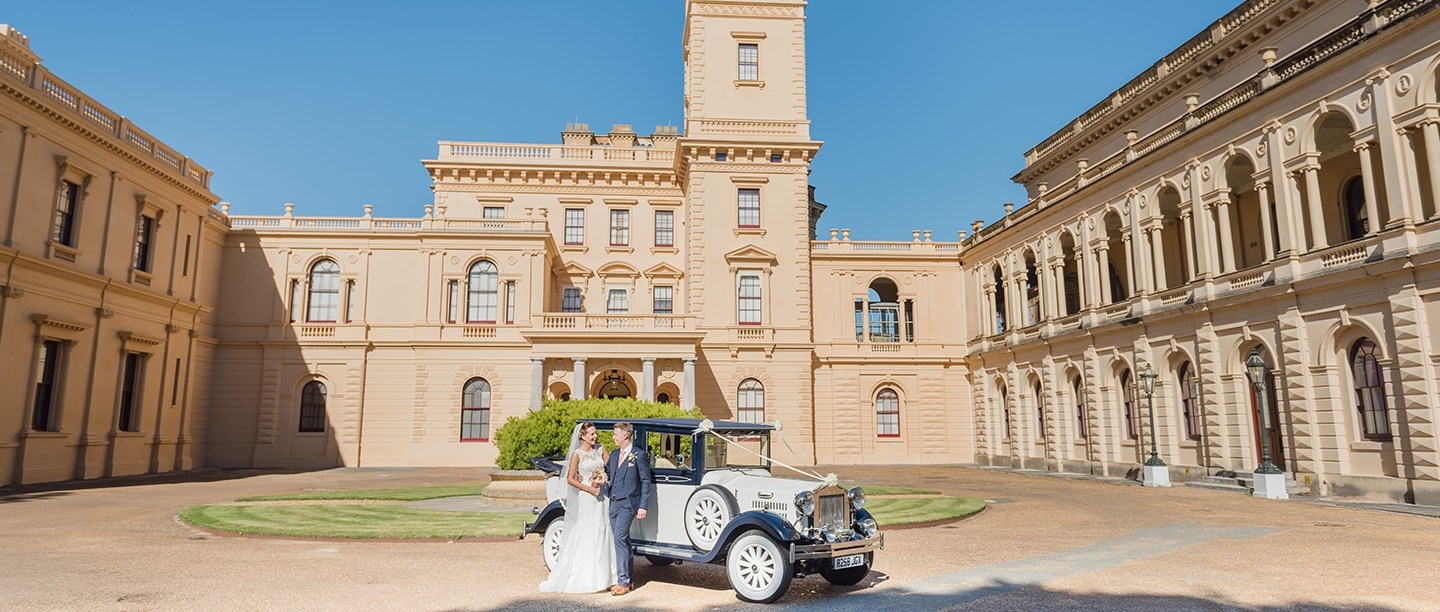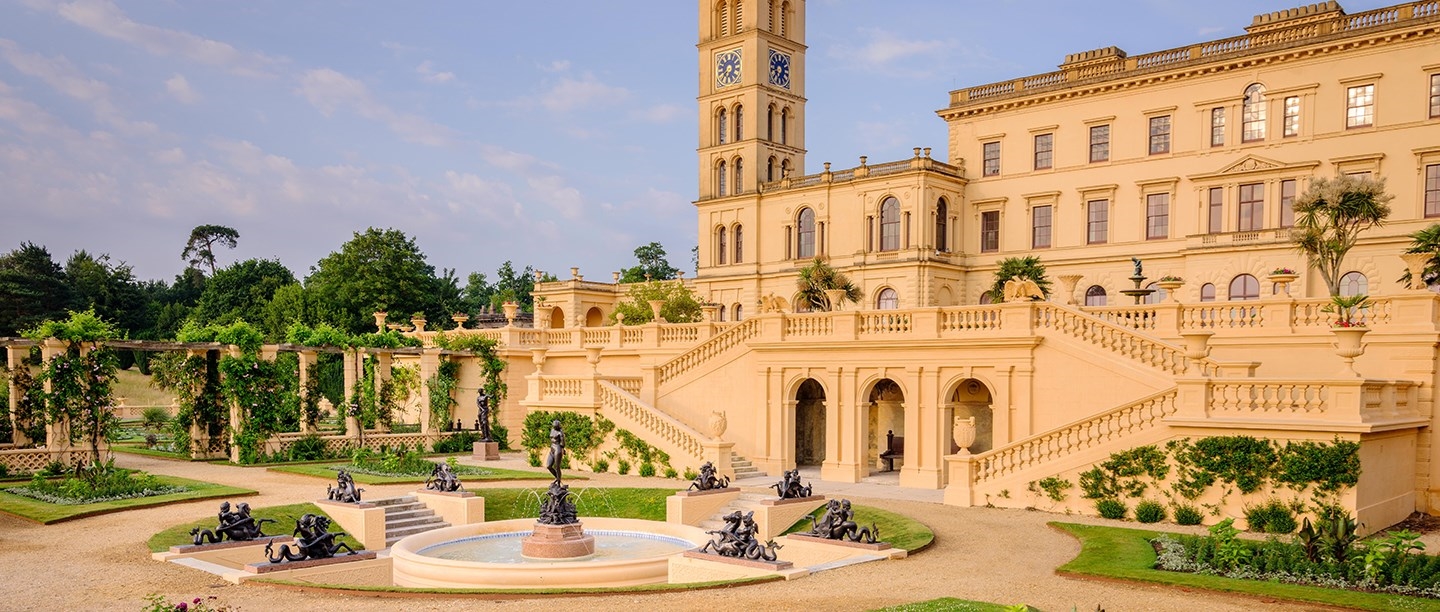 Weddings at Osborne
Perfect for grand celebrations, say 'I do' and toast your marriage against this regal background as for the first time in over 150 years, it is now possible to tie the knot at a venue which satisfied perhaps the most discerning mother of the bride in history, Her Majesty Queen Victoria. It's easy to see why Queen Victoria & Prince Albert chose to raise their family at this palatial home by the sea.
The Durbar Lawn - Marquee Site
For stylish celebrations on a grand scale, follow Queen Victoria's lead who loved to host parties in tents on the lawn beside the house. Osborne's house makes the perfect backdrop for your special day.
We just wanted to say another huge thank you for helping to organise the best day of our lives. We're so happy we got to share it with you. It ran so incredibly smoothly and it was all because of you.
It's nearly 3 weeks and we're still buzzing from the best day of our lives! Thank you SO SO much for just being incredible through the planning and the day itself – we know you did everything you could and more to make the wedding absolutely perfect – AND IT WAS!!
Osborne and their amazing staff helped to make our wedding day absolutely perfect. All of our guests were amazed with this truly special venue.
We could not have chosen a more perfect setting for our wedding day than Osborne. Absolutely a stunning house and gardens but with a real difference to any other venue we looked at with its unique position by the sea. The staff and Osborne along with all the suppliers truly made a day to remember. Thank you.