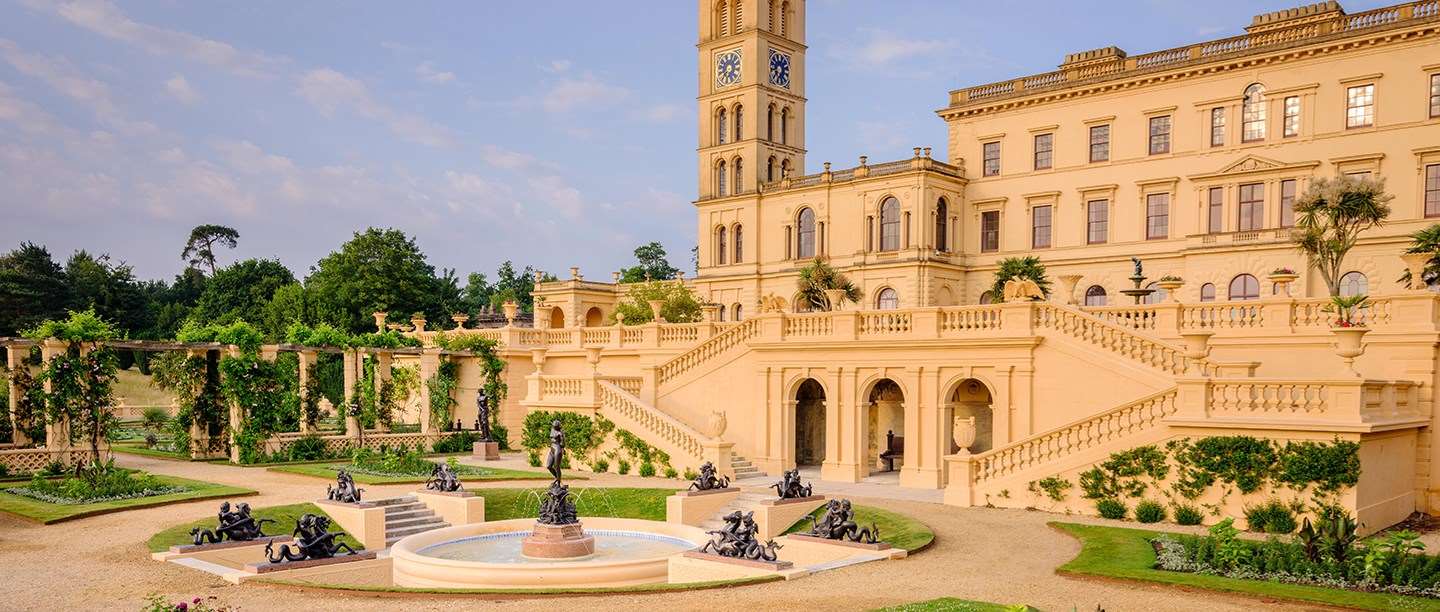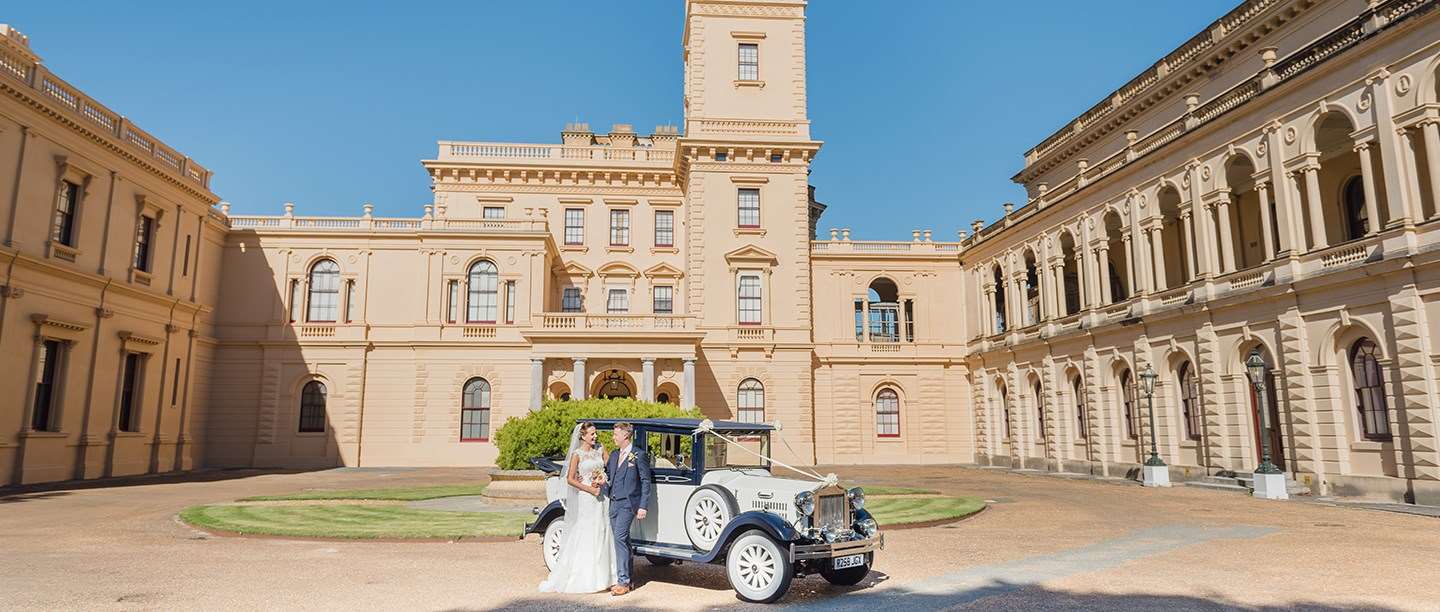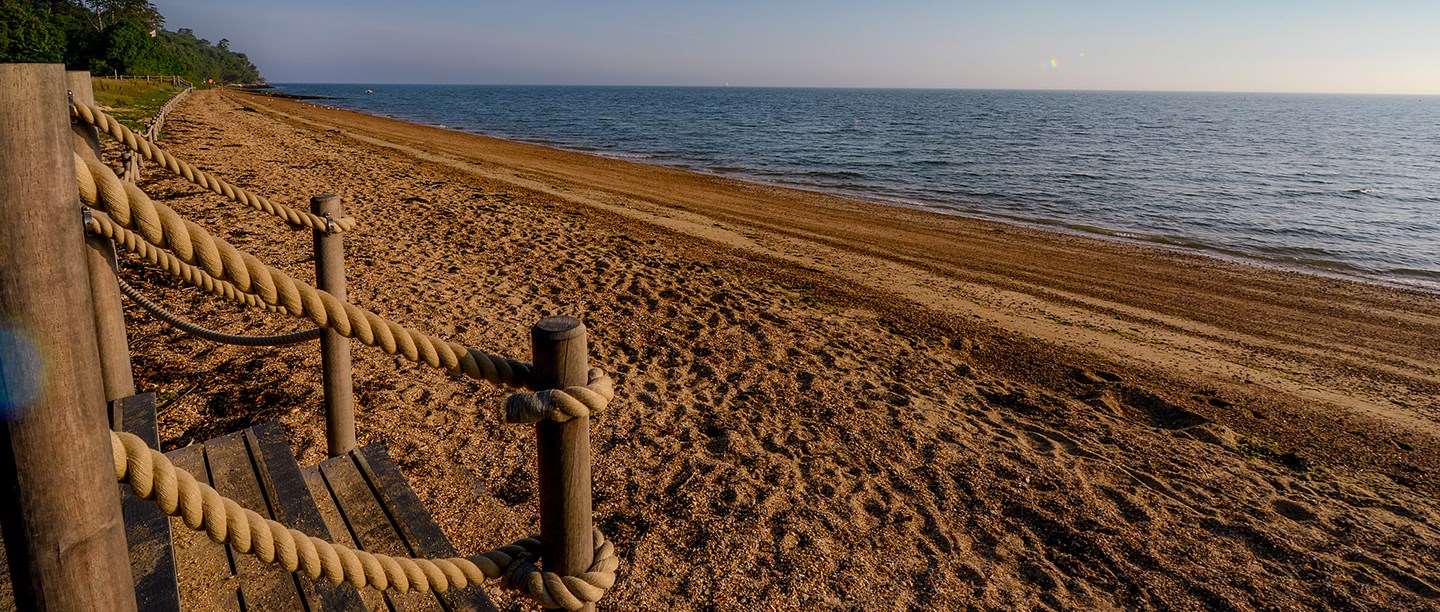 Perfect for grand celebrations, say 'I do' and toast your marriage against this regal background as for the first time in over 150 years, it is now possible to tie the knot in a venue which satisfied perhaps the most discerning mother of the bride in history, Her Majesty Queen Victoria. From the grand Durbar room, to the private beach, it's easy to see why Queen Victoria & Prince Albert chose to raise their family at this palatial home by the sea.
Special Offer
We're offering a free location hire for an outdoors engagement photoshoot* at your chosen English Heritage wedding venue. During your engagement photoshoot you can also enjoy a complimentary glass of sparkling wine, or a non-alcoholic beverage.
Choose from a castle rising above the sea, royal retreats and sweeping views of age-old gardens, our venues give you a connection to the past and an inspiring setting for your future.
All you need to do is enquire today and our dedicated Venue Hire team will get in touch to talk you through all your options. Your wedding must be booked with a 50% deposit before 31st March 2022, with your wedding taking place before 31st March 2023.
*Terms and Conditions apply

Enquire today
Wedding brochure
To find out everything you need to know about the weddings at Osborne, please download a brochure for you to save and print. Should you like to find out more about a wedding at Osborne, please do not hesitate to contact us.
See the wedding brochure
We just wanted to say another huge thank you for helping to organise the best day of our lives. We're so happy we got to share it with you. It ran so incredibly smoothly and it was all because of you.
Mr & Mrs Benson
Juhne 2019
It's nearly 3 weeks and we're still buzzing from the best day of our lives! Thank you SO SO much for just being incredible through the planning and the day itself – we know you did everything you could and more to make the wedding absolutely perfect – AND IT WAS!!
Osborne House and their amazing staff helped to make our wedding day absolutely perfect. All of our guests were amazed with this truly special venue.
Mr & Mrs Hargreaves
November 2018
We could not have chosen a more perfect setting for our wedding day than Osborne House. Absolutely a stunning house and gardens but with a real difference to any other venue we looked at with its unique position by the sea. The staff and Osborne along with all the suppliers truly made a day to remember. Thank you.
Mr & Mrs Orme
September 2018
Wedding Enquiries

Contact our Hospitality Events Team for more information.

We aim to respond to your query within 5-10 working days if not sooner and apologise in advance for any delays.

Download the Osborne Wedding Brochure