Saturday Archaeology Club
DATE
Sat 18 Jan 2020
TIME
10.30am - 12pm
LOCATION
Wrest Park
SUITABLE FOR
Children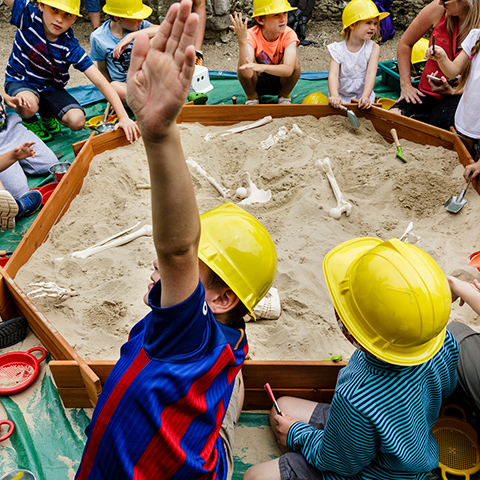 Saturday Archaeology Club, Wrest Park YAC is open to everyone aged 8–16 years. If your child has an interest in archaeology, history, heritage or all three Wrest Park is an amazing place to learn about them.
Over ninety acres of grounds, glorious historic buildings and gardens, and the treasure trove that is the region's Archaeological Collections Store housing over 153,000 historical artefacts mean that our skilled session leaders have a lot of history at their fingertips. Find out about the past and how we explore and conserve it through hands-on activities, all based here at Wrest Park. The club meets once a month, excluding some holiday periods, and is an affiliated club of the YAC network run by English Heritage staff and volunteers.
Parents are welcome to explore Wrest Park (charges apply) or enjoy the cafe and visitor centre while they wait.
Prices
| Type | Price |
| --- | --- |
| Member (Child) | £4 |
| Child, 5-17 years | £6 |
Price Notes
Tickets include entry to event only.
How to book
Booking in advance is essential. Tickets are available for booking through our reception on 01525 860000 (Mon - Fri 9am - 5pm) or by emailing Reception.WrestPark@English-Heritage.org.uk.
How to find us
Property:
Wrest Park
Address:
Silsoe, MK45 4HR
Location:
Bedfordshire, East of England