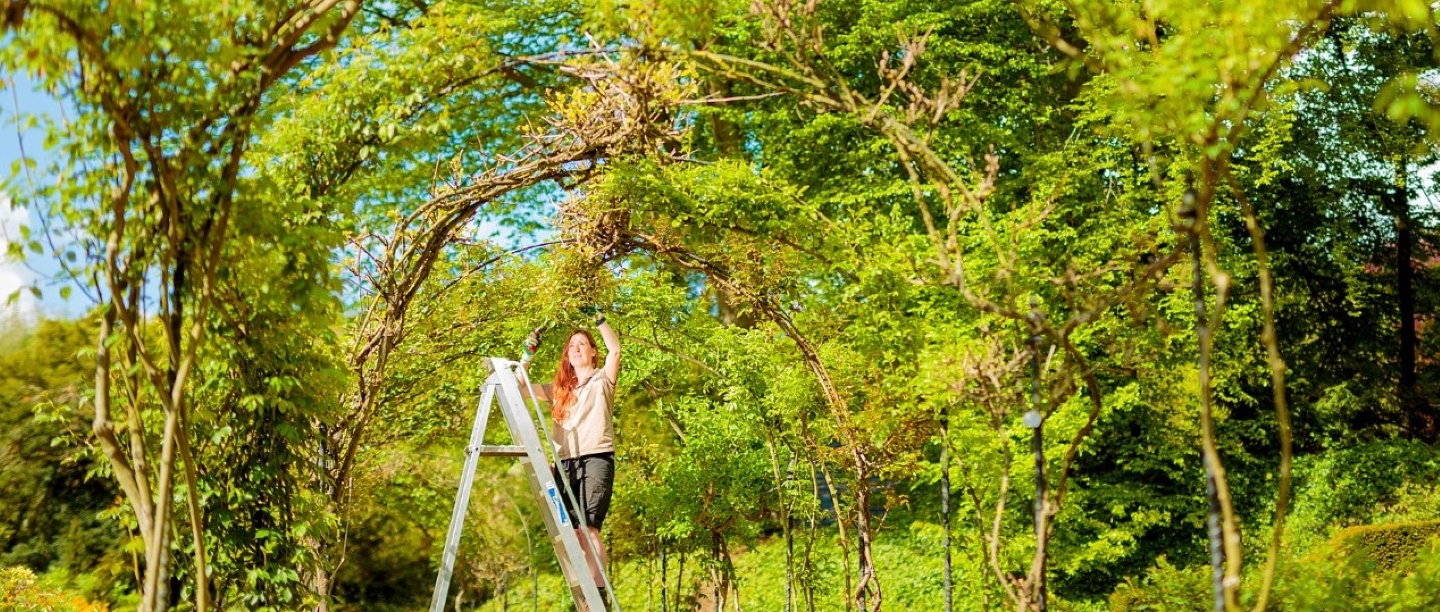 Working at our Gardens
Visitor experience is at the heart of everything we do. Your career with us could see you conserve and restore some of the most significant gardens in England, and enable our visitors to enjoy their great cultural heritage.
We have dedicated garden teams who maintain and bring to life 14 key gardens across England. Our gardens illustrate the depth of horticultural history from across the centuries, from the Elizabethan garden at Kenilworth Castle through to the 1930's gardens at Eltham Place, and vary in size from Down House, the home of Charles Darwin and his garden of international significance, to the magnificent Osborne House, Queen Victoria's palatial holiday home on the Isle of Wight.
Career Paths
Each of our gardens offers a unique place to shape a career that aligns with your horticultural skills and personal interests.
A passion for gardens and people is key as our gardens provide the focal point of many of our visitors seeking to understand both the history as well as our future plans.
We are always looking for people who reflect the diversity of our country today. You could join us within a number of different roles from Trainee or Gardener through to a Head Gardener or Gardens Advisor. Each site will offer a unique starting point from where you can shape a career that aligns with your horticultural skills and personal interests.
Below you will find more information about the gardening roles, and our current vacancies.
Our current vacancies
Gardener
You'll play an active role within the Historic Places Horticultural Team and also supervise and train our gardens volunteers and trainees.
With the diversity of our garden histories and locations comes a great variety of experiences you will gain while developing your craft garden skills. You could find yourself working in a range of environments, from kitchen gardens, woodland gardens and parks, to gardens with specialist historic plant collections, including trees, hedges, shrubs, roses, wall trained fruit trees, climbers, herbaceous plants and annuals.
We also have several trainee posts at our larger garden sites particularly at Audley End House, Osborne, and Wrest Park, where you will be involved in all aspects of seasonal garden maintenance.
If this area interests you please set up a Job Alert.
Senior Gardener
With honed craft gardener skills and the specialist skills we need in our gardens, you'll provide efficient, high quality, skilled maintenance. Working with the Head Gardener, you will take lead and have responsibility for key areas related to your skills.
You will play an active role in the horticultural team, supporting gardeners, trainees and volunteers, and passing on your skills, experience, and enthusiasm.
If this area interests you please set up a Job Alert.
Garden Supervisor
Garden Supervisors either have full responsibility for a single site (where there are no other permanent full-time garden staff), or they're responsible for the day to day operation of a large complex site in collaboration with the head gardener.
With proven specialist horticultural skills and supervisory and management ability, you'll maximise visitor enjoyment by maintaining excellent standards of presentation and promotion of the historic 'green' environment.
If this area interests you please set up a Job Alert.
Head Gardener
Our Head Gardeners are skilled and experienced horticulturalists with a passion for plants and historic gardens. You'll be part of the site Historic Place Management Team, managing and curating a garden and its historic plant collections. You'll be responsible for ensuring that its history, archaeology, ecology, evolved design and artistic integrity are conserved and presented in an exemplary manner, and documented to according to nationally-recognised standards.
If this area interests you please set up a Job Alert.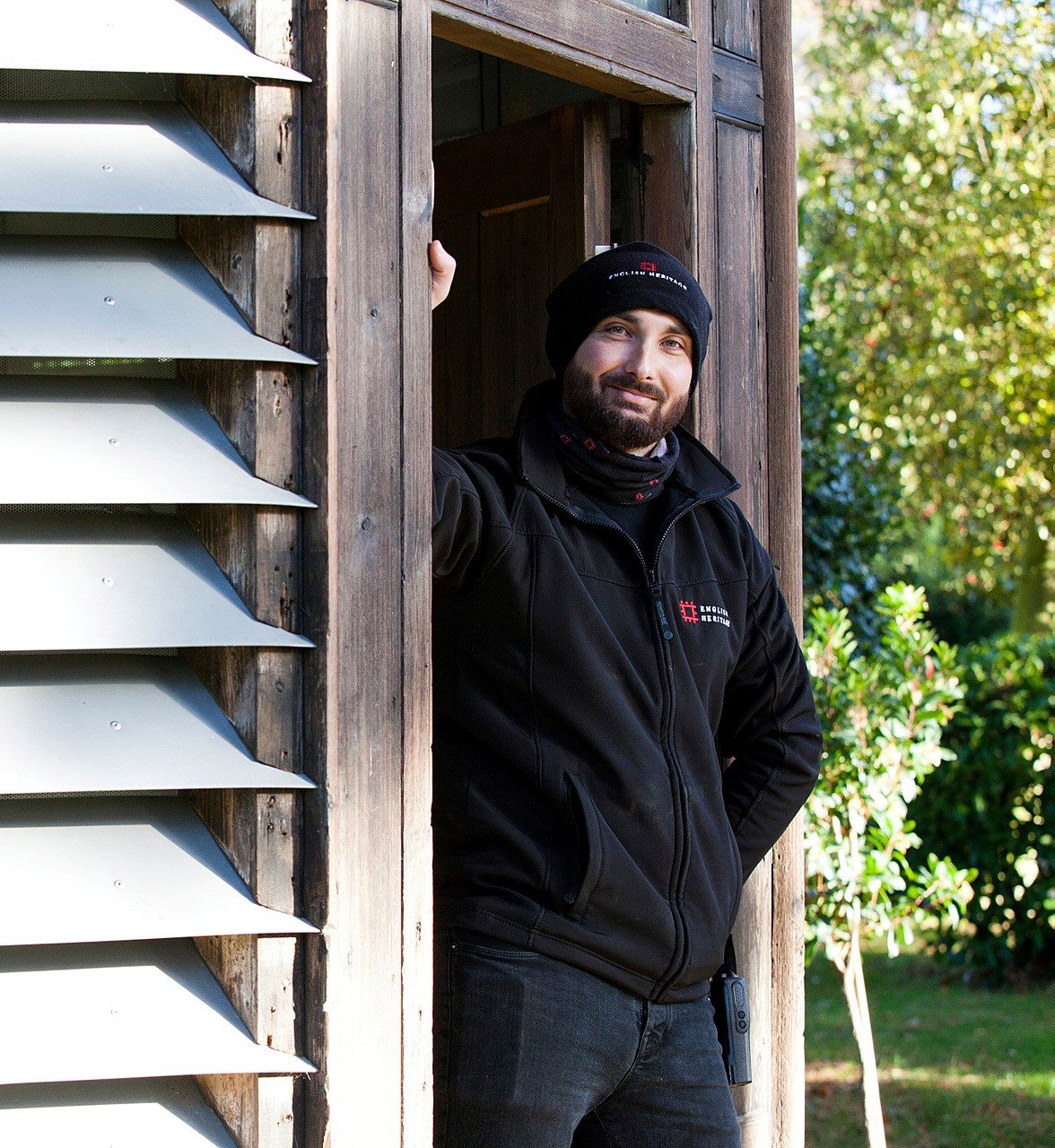 For me, Head Gardener is as much about the people as it is the gardens. I get most job satisfaction when I see the staff and volunteers working together to deliver our restoration projects and development programmes. It's humbling to work in such amazing surroundings. The profile of the garden and team has grown to an all-new high after featuring on three episodes of Gardener's World over the last year. This is testament to the hard work, skill and commitment of all the Brodsworth team. The work we do in the garden is period correct and brings history to life for all to enjoy
Dan Hale, Head Gardener - Brodsworth Hall and Gardens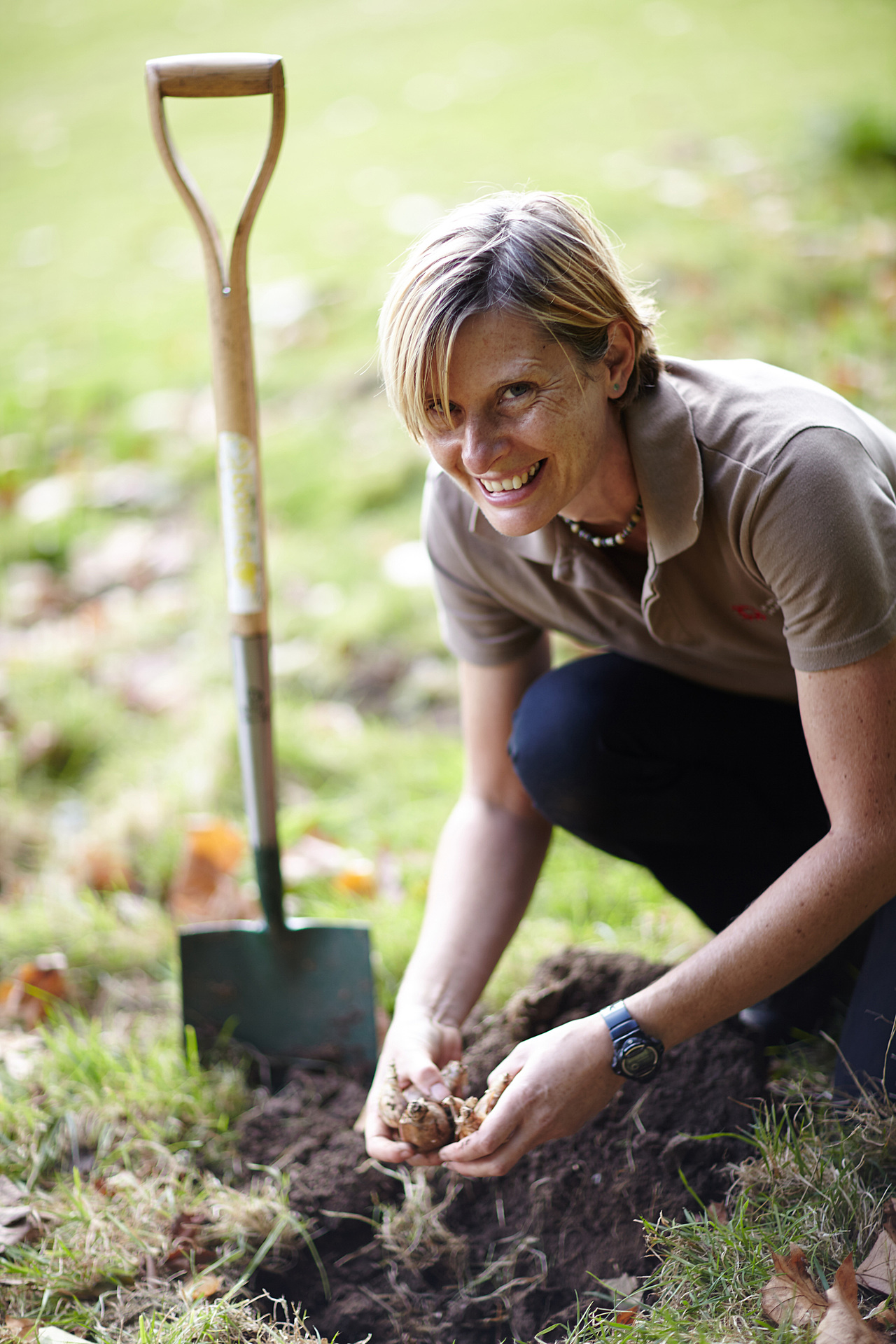 My horticultural career here over the last 11 years has been an amazing experience. I started out on a steep learning curve as a Historic and Botanic Gardens Bursary Scheme Trainee (now HBGTP) for 12 months and was delighted to be kept on at Audley End as a temporary Gardener. This led to promotion to Senior Gardener responsible for the stunning ornamental gardens – and then the joy of appointment to Head Gardener. I joined English Heritage to work in a garden that brings history alive for visitors. I take great pleasure in leading a fantastic team of garden staff and volunteers to present the gardens at Audley End to the highest possible standards. It is a privilege to care for such a special garden and be part of its long history.
Louise Ellis, Head Gardener - Audley End House and Garden