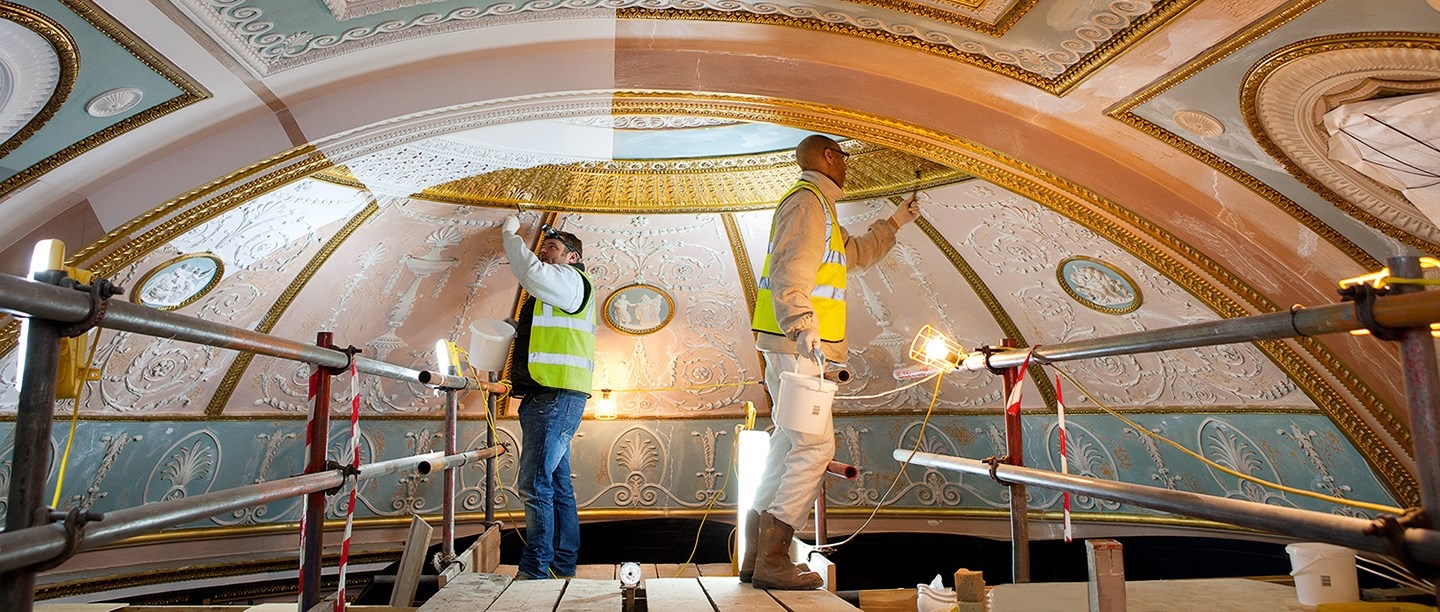 Donate Now
Take your place in England's story by helping to give the nation's heritage a future.
Your support plays a vital role in keeping England's history alive. Our historic places may have stood for hundreds, even thousands of years, but without on-going care, we will lose them to time and the elements. As a charity we rely on your generosity to ensure that as many people as possible enjoy the buildings, landscapes and objects that tell the story of England over the past 6,000 years.
Conservation Appeal

The closure of our sites has meant that much-needed funding has been lost overnight. Your support is critical, and will help to make sure England's story survives in all its glory.

Windows Appeal

Across our 400 sites, you'll find a vast array of historic windows, from fine Venetian windows and stained-glass to grand Victorian sashes and simple leaded windows. All provide a unique insight into the lives of those who came before us and we need your help to protect them.

Belsay Awakes Appeal

We need your help to perform crucial conservation work to safeguard the hall and castle for years to come, and bring the gardens back to their glorious best. From new storytelling features and an imaginative play area to improved access and vital new facilities which will make sure that all our visitors get the warm welcome they deserve.
English Heritage Guardians
Guardians champion heritage and are at the heart of our community. Together we can ensure that England's heritage will survive to educate, involve and inspire future generations, as it has done our own and those before us.
The pandemic has seriously impacted our conservation work, and we need the support of our Guardians now more than ever.
Disover More
Gifts in Wills
Supporting English Heritage with a gift in your Will helps to ensure that generations to come can enjoy our collection of historic places just as much as you do today.
Gift in Wills
How your support helps
Caring for over 400 historic places means everything from restoring Old Master paintings, to carrying out essential repair works on buildings, to planting historic gardens and keeping them blooming throughout the year. Find out how your donations make a difference.
How your support helps
Commemorative Giving

Find out how you can commemorate the life of a loved one or a special event by giving to our historic places

Gifts Of Objects

We are very grateful to those who give historic objects, works of art and properties to enhance the National Collection

Donate From Overseas

Discover how you can support England's historic places from overseas