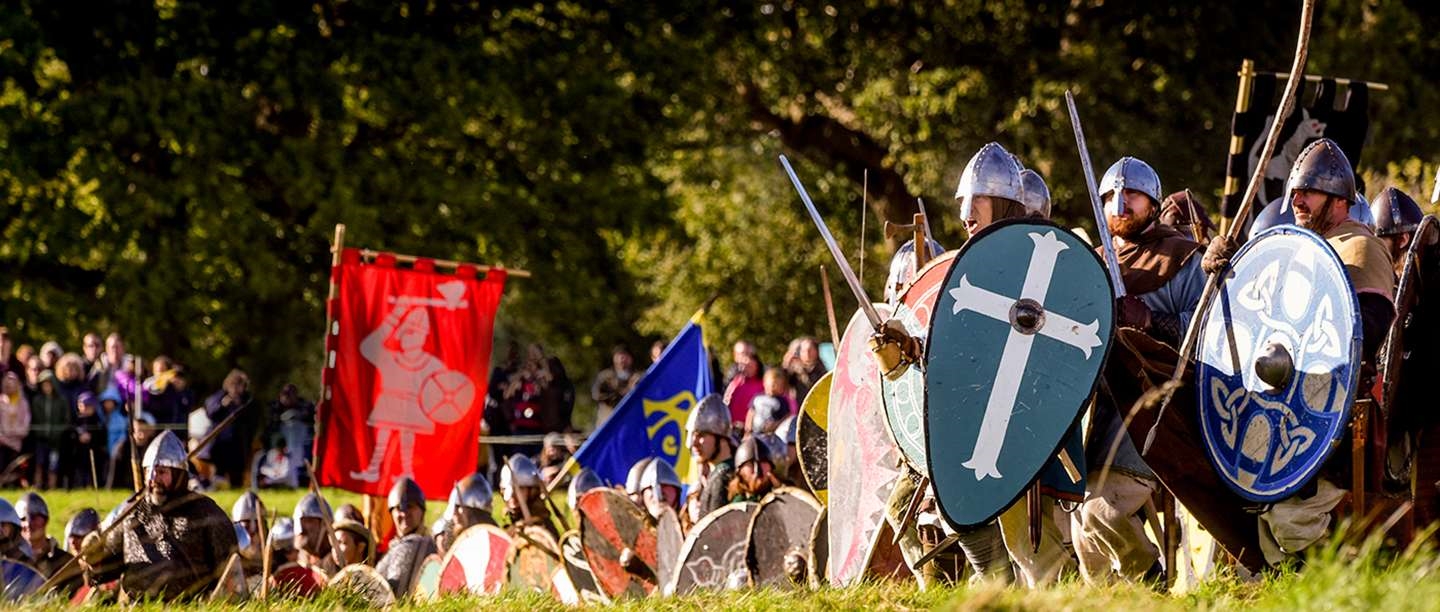 1066 And The Norman Conquest
1066 was a momentous year for England. The death of the elderly English king, Edward the Confessor, on 5 January set off a chain of events that would lead, on 14 October, to the Battle of Hastings. In the years that followed, the Normans had a profound impact on the country they had conquered.
Discover more here about the Battle of Hastings itself and its consequences, and find out where you can see some of the spectacular castles and great abbeys the Normans built across the land.
The Battle of Hastings
The Battle of Hastings was fought on 14 October 1066 between the Norman army of Duke William of Normandy and an English army under King Harold. It lasted all day, and was exceptionally bloody even by medieval standards. When Harold was eventually killed and the English fled, the way was open for William to assume the throne of England. Find out more about the events leading up to the battle, the battle itself and the location of the battlefield.
Norman places to visit
You can see some of the best-preserved Norman architecture in England at English Heritage sites, including great castles and magnificent abbeys. Follow the links below to find out more about some of our most spectacular Norman sites.
The Norman Impact
After the Battle of Hastings, William built Battle Abbey on the site of the battle to mark his great victory and atone for the bloodshed. On Christmas day 1066 he was crowned King of England in Westminster Abbey.
The overthrow of the Saxon kingdom of England by William the Conqueror and his Norman knights was to transform the country they had conquered, from how it was organised and governed to its language and customs – and perhaps most visibly today, its architecture.
ENJOY A FULL YEAR OF ADVENTURE
Become an English Heritage member and take full advantage of free entry to over 400 sites plus free or discounted access to our exciting events programme throughout the year.


Join now from £4.42 per month