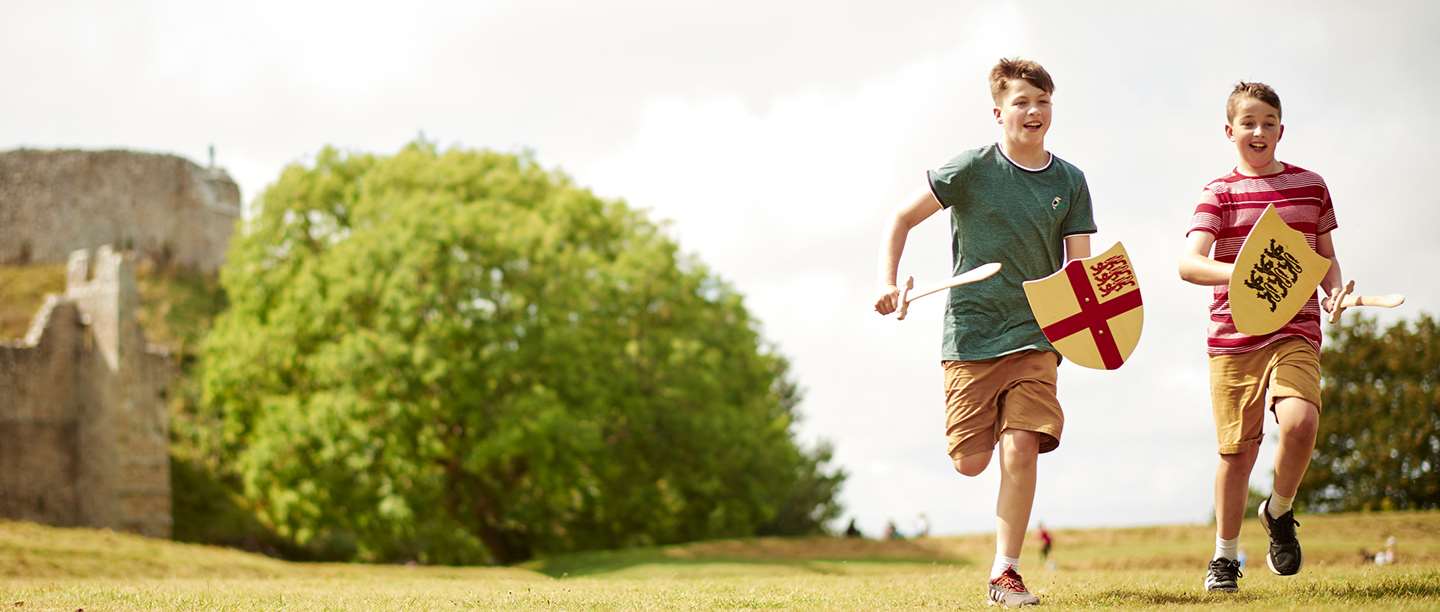 What's On
This summer, there are activities across the country for families and history aficionados alike.
Head to Chesters Roman Fort and Museum to find out what it took to be in the Roman army. You can also watch fantastic flying displays of Victorian Falconry at Brodsworth Hall, witness Vikings in spectacular combat at Whitby Abbey, or treat yourself to a 1940s Day Out at Eltham Palace and Gardens.
As a Member, you'll be able to enjoy free or discounted entry to all of our events, so sign-up today to enjoy the benefits.
Meet the History Makers
A jouster, a jester, a knight, a WWII warden and a Roman soldier. These are the History Makers and they're waiting for you at English Heritage events across the country throughout the summer.
We visited these passionate and dedicated reenactors at their homes, from mid-Wales to the East Midlands, to see how they've been preparing to return to work at the most unusual of jobs.
Knights' Tournaments
Go back in time and get closer to the action as rival knights compete in the ultimate test of strength and skill at the Knights' Tournaments taking place this summer.
Arrows will fly, swords will clash and the winner will be decided in the Grand Melee finale. Immerse yourself in medieval life in the encampment, where you can meet people from the Middle Ages, witness hand crafts, weapon repairs, cooking and life at camp.
Knights' Tournaments will be held at at Beeston, Bolsover, Dover, Pendennis and Scarborough Castles.
Legendary Jousts
Experience this exhilarating spectacle of speed and skill this August as our legendary knights compete for honour and glory.
Witness a joust at one of five castles – Bolsover in Derbyshire, Carisbrooke on the Isle of Wight, Dover in Kent, Kenilworth in Warwickshire or Pendennis in Cornwall.
Music Band Events
Why not coincide a visit to a property with one of our music events?
On selected days in July and August, you can enjoy live music at sites including Brodsworth Hall in South Yorkshire and Marble Hill House in London.
Family Days Out
Find inspiration for a family day out with our themed guides, creative ideas, and lists of the best days out as voted for by our Members.
Explore Family Days Out
ENJOY A FULL YEAR OF ADVENTURE
Become an English Heritage member and take full advantage of free entry to over 400 sites plus free or discounted access to our exciting events programme throughout the year.


Join now from £4.75 per month