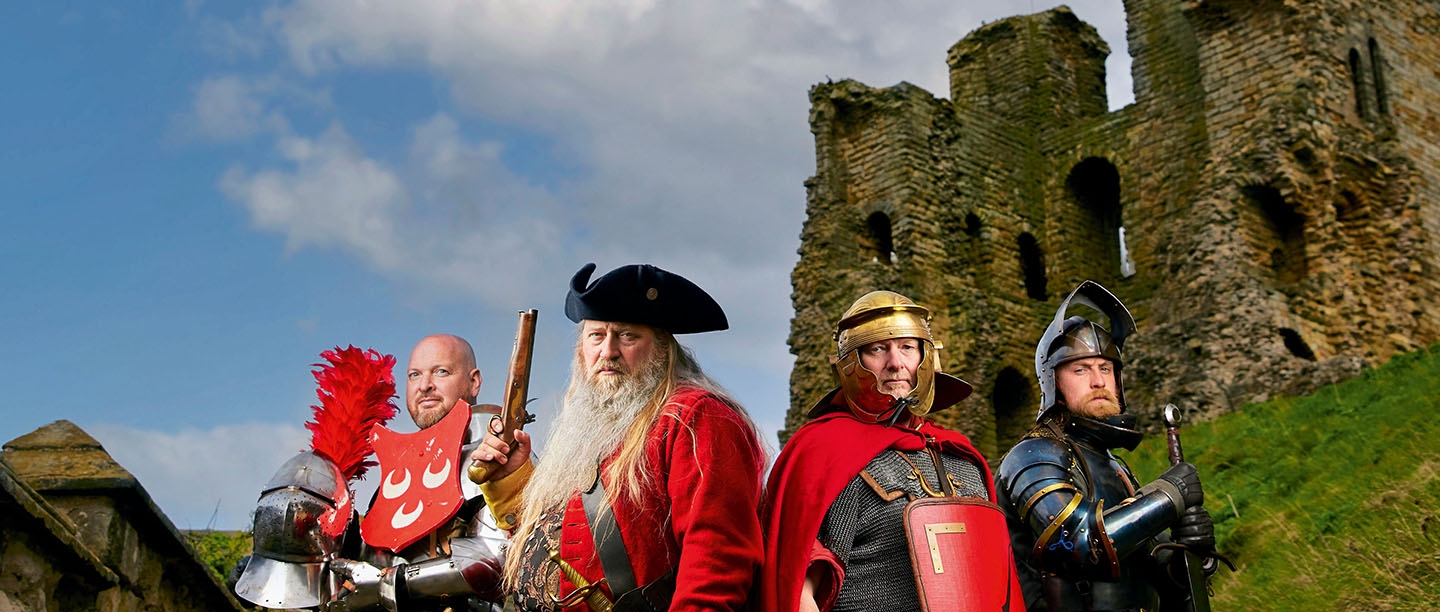 Summer Days Out
Switch up your summer and enjoy the best days out in history. Conquer a castle, walk in the footsteps of the Romans and discover England's coastal history. For more action-packed days out, book now and save on our blockbuster Knights' Tournaments, medieval jousts, new Pirates events and a huge range of other unmissable events across the country.
The Best Days Out in History
Hear thundering hooves at the Legendary Jousts, the clashing of swords at the Knights' Tournaments, battle cries of the Roman conquerors and cannon fire from the Pirates. Action-packed and great value days out for the whole family.
Enjoy a legendary summer
Summer Explorer Quests
Set off on a fun family adventure at one of many historic places across the country. We need your help to uncover the history of these sites. Explore our sites, complete the challenges, find the missing shields and learn all about England's fascinating past! All quests run from 23 July - 4 September, 10am till 5pm (except Kenilworth and Stonehenge which run from 10am till 6pm) and are free for Members.
Join a quest near you
Places in your region
We have more than 400 sites in our care, from world-famous prehistoric sites to grand medieval castles, and from Roman forts on the edges of the empire to a Cold War Bunker. Plan your next day out now and experience England's history in the places where it really happened.
Cycling Guides

Whether you're a novice or bike enthusiast, our cycling guides offer a fun way to take in multiple sites this summer. Wheel your way across the Isle of Wight, find serenity in North Yorkshire, or tour across the Wiltshire countryside and its 5000 years of history.

Coastal Walks

Enjoy the great outdoors this summer and combine an invigorating seaside stroll with an inspiring visit to one of our historic sites, following these glorious routes along England's most beautiful coastlines.