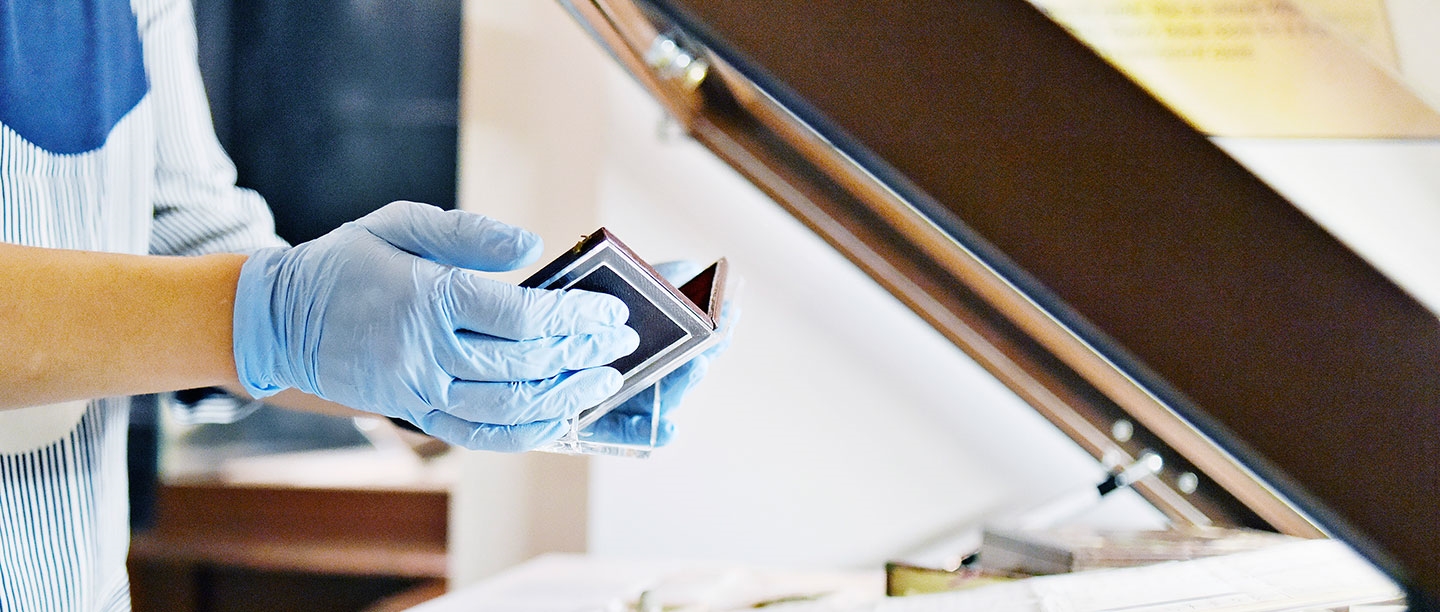 COLLECTIONS CONSERVATION ADVICE AND GUIDANCE
Our collections conservation guidance notes and technical papers are informed by science-based evidence and our practical experience. They are freely available to download below. Technical papers can be found beneath the guidance notes, which are listed by subject.
CEN Standards
The European Committee for Standardisation Technical Committee 346 (CEN TC 346) is developing European Standards (ENs) for conservation. Four working groups are developing standards that impact on preventive conservation:
WG4: Protection of collections
WG6: Exhibition lighting of cultural heritage – Joint working group between TC 346 and TC 169
WG7: Specifying and measuring indoor/outdoor climate
WG8: Energy efficiency of historic buildings
Published Standards

EN 15757: Specifications for temperature and relative humidity to limit climate- induced mechanical damage in organic hygroscopic materials.
EN 15758: Procedures and instruments for measuring temperatures of the air and the surfaces of objects.
EN 15759-1: Indoor climate, Part 1: Guidelines for heating churches, chapels and other places of worship.
EN 16242: Procedures and instruments for measuring humidity in the air and moisture exchanges between air and cultural property.


Full list of published standards

The standards can be purchased from any member organisation of the British Standards Institute (BSI) in the UK.
Standards under preparation

prEN 15999-1 Conservation of cultural heritage: Guidelines for management of environmental conditions – Recommendations for showcases used for exhibition and preservation of cultural property, Part 1: General requirements


Conservation Science

Find out how our conservation scientists protect collections from harmful environmental factors.

Caring for our Gardens

Learn more about the important work that our gardens team are doing to care for and protect our historic gardens and landscapes.

Paintings Conservation

Discover how dedicated fine art conservators protect the many paintings, frames and decorative schemes in our collection.