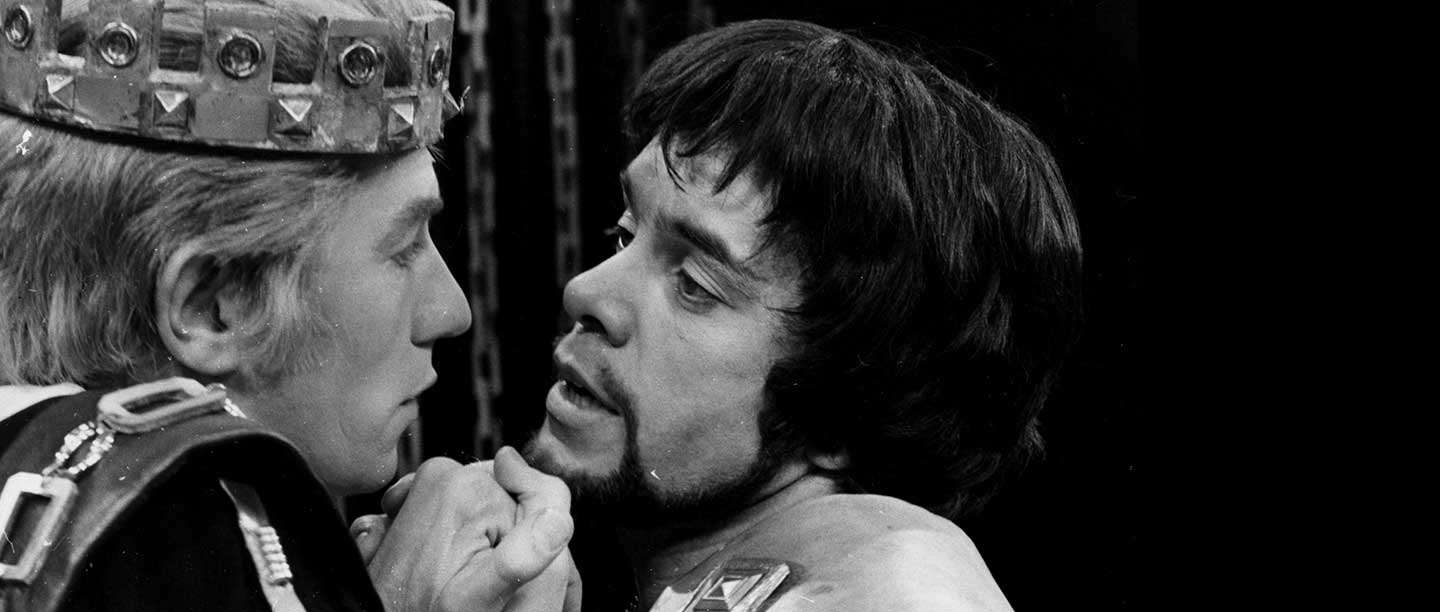 LGBTQ History
LGBTQ history has often been hidden from view, but many individuals throughout history have lived radical private lives outside the accepted sexual norms of the time.
Find out more about the lives of England's LGBTQ people, and their important place in the stories of English Heritage sites.
Image: Ian McKellen and James Laurenson as Edward II and Piers Gaveston. © Central Press/Getty Images
Stories of England's LGBTQ Past
Find out about LGBTQ individuals associated with English Heritage sites, and how the laws and norms of the time affected their lives.
Talking about LGBTQ history
The terms we use today to describe a range of sexualities and gender identities – lesbian, gay, bisexual, transgender and queer – are mostly quite recent inventions. For the most part, we simply don't know how people in the past would have described their sexuality or gender. We use the acronym LGBTQ because we believe it comes closest to capturing the breadth of experiences and identities for those whose sexualities didn't fit within societal norms.
The non-specific word 'queer' can also be useful when talking about sexuality and gender in history. We know that for some it has negative associations – historically it has been used derisively as well as for self-identification. However, the Oxford English Dictionary reports that from the late 1980s, 'queer' started to be reclaimed as a neutral or positive term. It is now used to capture the complexity and fluidity of sexuality and gender, with the intention of including all experiences and identities rather than defining and limiting them. It is in that spirit of inclusivity that we use the term 'queer'.
London Pride
Of the hundreds of individuals honoured with a London blue plaque, many have lived radical private lives outside the accepted sexual norms of the time, from Oscar Wilde to Virginia Woolf and Alan Turing.
Some were persecuted for it and some helped to challenge public perceptions of gender and sexuality. Explore the stories of some of London's famous LGBTQ residents through our blue plaques scheme.
Find out more