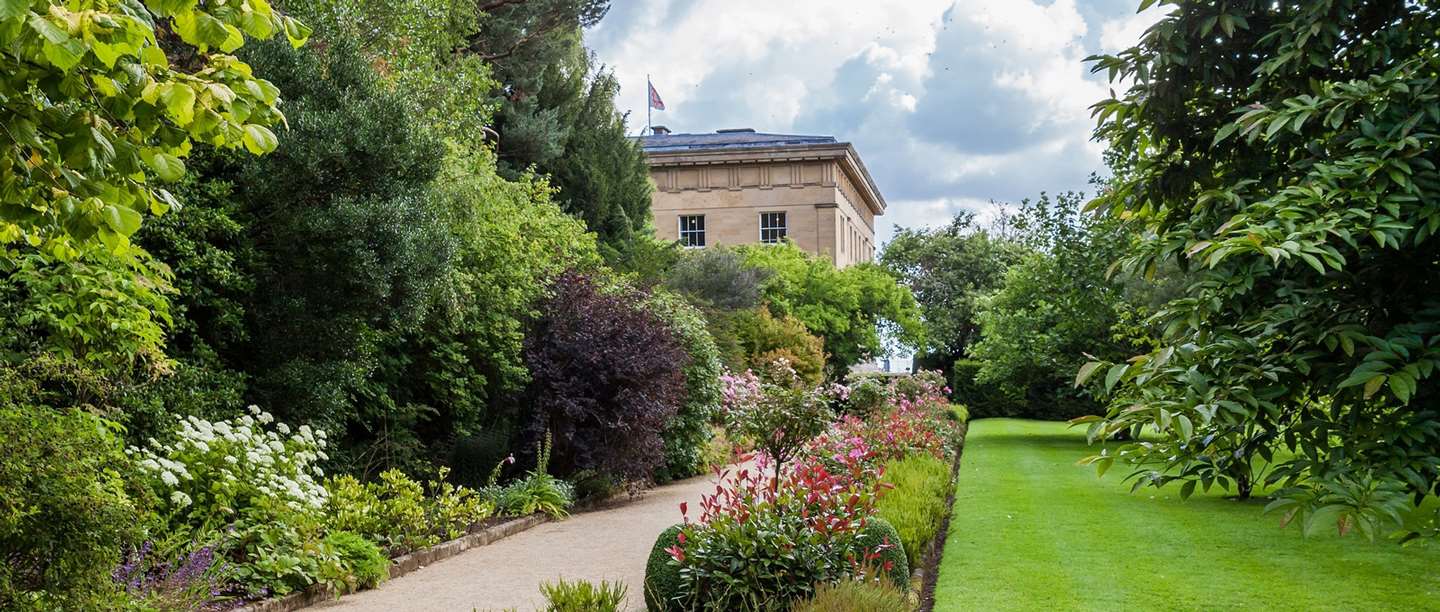 Members' Events
We are delighted to be able to offer Members' events again, from a twilight tour of Deal Castle to a behind-the-scenes look at the gardens at Belsay.
You will be able to see the full list and book your places from 5pm on Thursday 13 May.
For now, you can relive some of the virtual events from our first ever Members' Week below.
RELIVE Members' Week virtual events
Join world-renowned printmaker and designer Alan Kitching for an exclusive tour of his workshop and hear about how he has been working with English Heritage over the past year.

Behind the scenes at Boscobel

Join site manager Daisy Lambert for an exclusive virtual tour of Boscobel House and The Royal Oak. Get a sneak peek as the site gets ready to reopen on 12 April after major redevelopment.

Join equestrian historian Dominic Sewell in an illuminating talk on the origins and use of the Riding House at Bolsover Castle. Watch as its story is brought to life with a display of historical riding.

Approximately 150,000 objects from English Heritage sites throughout Kent and East Sussex are stored at Dover Castle. See inside the store where these are kept.

Join Kathy Hipperson (who portrays Mrs Crocombe in our award-winning YouTube series) as she explains why a woman who died 93 years ago remains relevant in the 21st century.

Singing with Nightingales

Join The Nest Collective's Sam Lee in the forest and delve into his trove of rare songs and folklore by the fireside. Then journey with him as he goes in seach of the nightingale.
Historic Gardens Question Time
Meet the team who care for English Heritage's gardens and hear about their favourite plant and what they think is special about their gardens this season. Find out how historic garden techniques can help us all care for our gardens better. Chaired by English Heritage Senior Gardens Advisor, Michael Klemperer and with a panel of gardeners, these videos are a fascinating glimpse into how some of the country's most beautiful gardens are cared for.
Historic Gardens Question Time – 13 April 2021

Historic Gardens Question Time – 15 April 2021