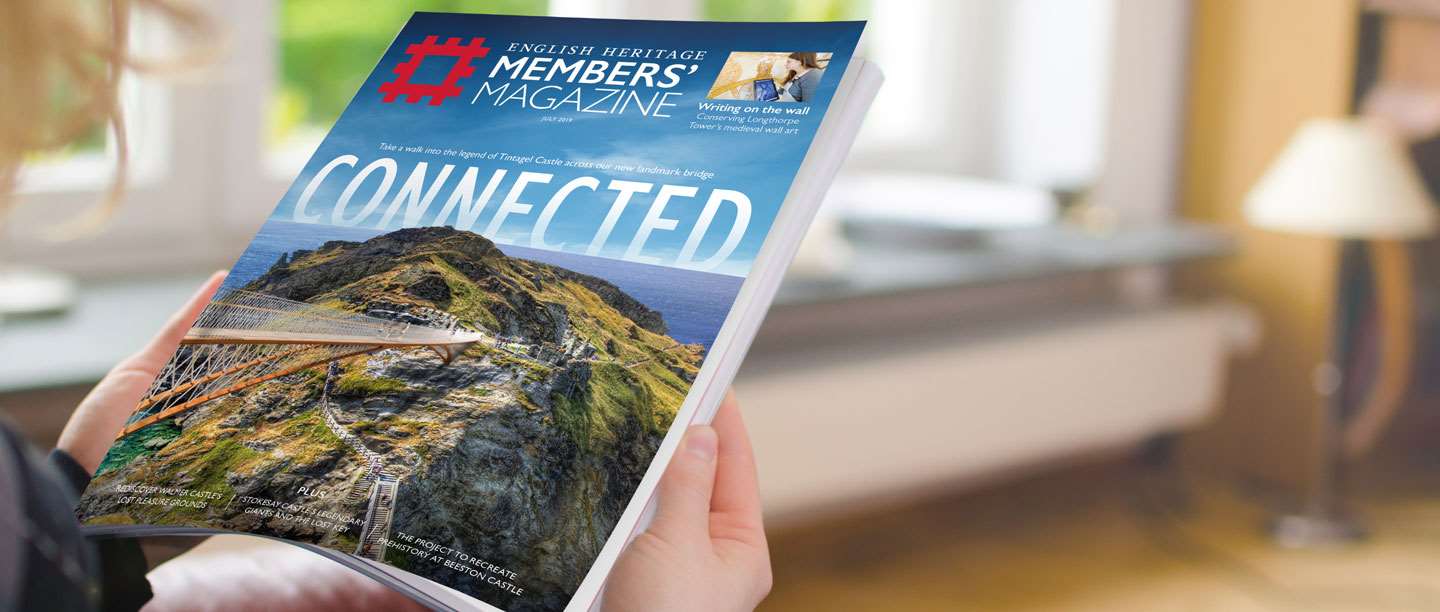 The English Heritage Members' Magazine
Discover the latest issue of the Members' Magazine and delve deeper into the stories with exclusive articles, quizzes, competitions and more.
Saving Longthorpe Tower's medieval wall paintings
Find out how English Heritage is working to preserve the remarkable wall paintings at Longthorpe Tower and discover the fascinating stories behind the paintings with historian Steven Brindle.
Watch the Video
Unlikely works of art
English Heritage sites are home to some incredibly unusual works of art. Learn about where you can find the most surprising of these and discover where they came from.
Discover more
Coastal Walks
Get outdoors this summer and enjoy our beautiful walking routes, incorporating inspiring English Heritage sites along the way.
We have selected nine of our favourite rotes from all around the English coast for you to download and explore.
Explore the walks
The English Heritage Podcast
The Kids Rule guide to Kings and Queens
Discover the section of our Members' Area especially for young Members. Each issue of Kids Rule features a different period in English History. This time we're taking a closer look at the Kings and Queens of England. Here's what we've got in store for you:
Design a crown to win!
Learn all about Henry VIII at Eltham Palace
Download and design your own Great Tower
Explore Kids Rule!
October 2018

July 2018

May 2018

March 2018

October 2017

July 2017

May 2017

March 2017