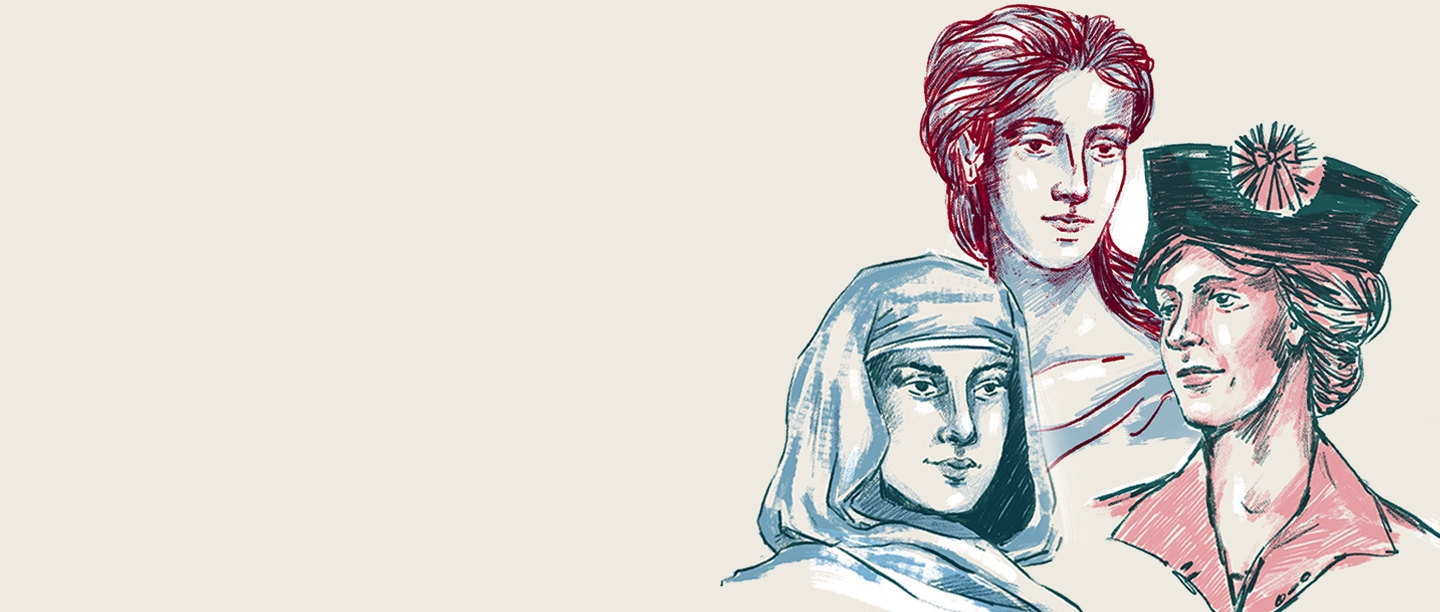 Women in History
From great medieval queens to nurses in the First World War, the role of women throughout English history has often been overlooked. Here we highlight some of their stories – not only the women who achieved high status and success, but also those who remain largely unnamed in history, and who have quietly shaped our way of life today.
Join the discussion and learn more on Twitter @englishheritage #WomensHistoryMonth
Women in history
Select the images below to find out more about some inspiring women from history. All of them are closely linked with places looked after by English Heritage, or are commemorated in London by our blue plaques scheme.
NEW BLUE PLAQUES FOR WOMEN
In 2021, half of all new blue plaques were dedicated to women. Figures commemorated included Diana, Princess of Wales, designer Jean Muir and anti-slavery campaigner Ellen Craft.
In 2022, English Heritage blue plaques will mark the site in Bow of the Match Girls' Strike in 1888, and the Hackney 'sanctuary' where stranded South and East Asian nannies and nursemaids were given refuge.
Our ongoing 'plaques for women' campaign has seen a dramatic rise in the number of public nominations for women since it launched in 2016. Learn more about the women whose lives will be celebrated in 2022.

Image © Mirrorpix via Getty Images
Read More
London Pioneers
The English Heritage blue plaques scheme commemorates some of the most inspirational women from London's past. From the very first female medical professionals to the photographer who ventured into enemy territory during the Second World War, women from all walks of life have helped pave the way for female emancipation. Read about their stories and track down the blue plaques marking their former London homes.
If you know of more inspiring women from London's past who haven't yet been honoured by the English Heritage scheme, find out how to propose them for a plaque.
Discover London's Pioneering Women