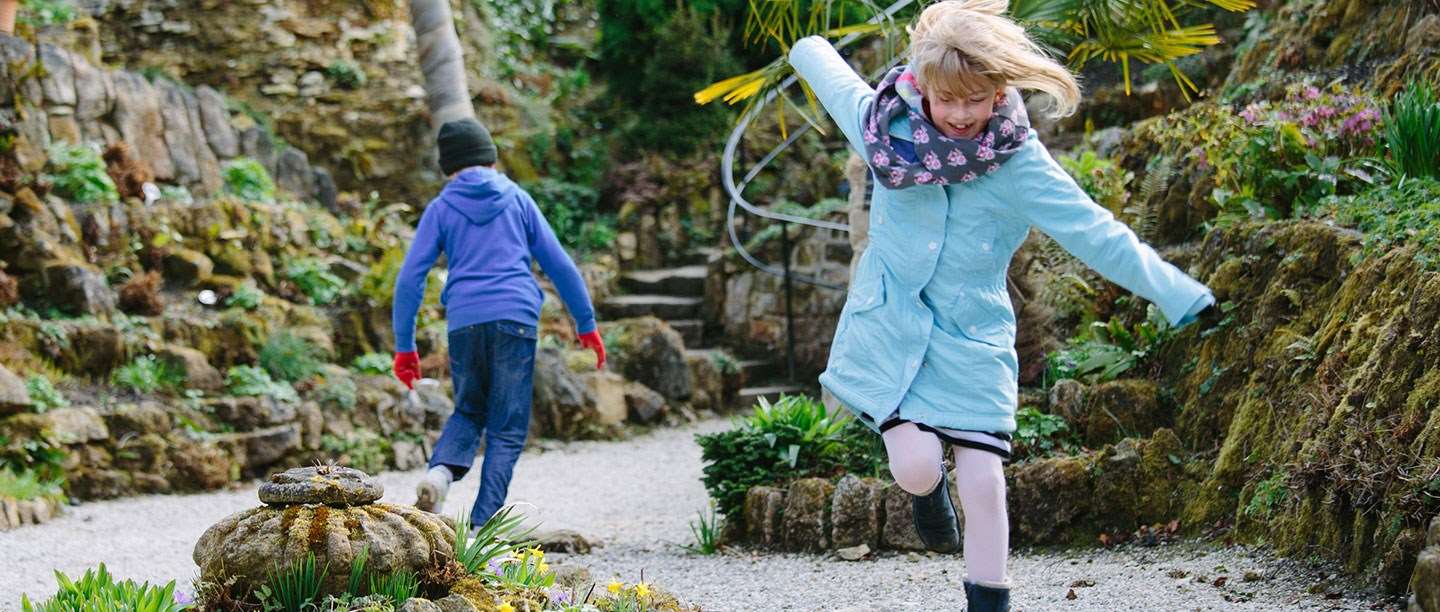 Inspire me
Find ideas for things to do this season, read our latest blog posts and news stories, plus keep up with us on social media for weekend inspiration. Go in depth and discover our historic gardens, travel guides, historic walks, Victorian recipes and more. All the inspiration you need is right here.
You can also get highlights of the month, straight to your inbox.
Save our story - wall paintings
For centuries, England's story has been painted on church walls and castle ceilings in every corner of the nation. Restoring these precious wall paintings is like drawing back the curtain on the lives of those who shaped who we are. But sadly, dozens of these irreplaceable treasures are in danger of deteriorating so much that they could disappear forever.
Discover the full collection and be part of our mission to protect these relics of our past. Donate today to the appeal.
Find out more
Things to do in December
The festive season is upon us and our historic places have lots to offer for the whole family this Christmas. Step back in time for a Victorian Noel with seasonal cookery demonstrations, live music and traditional fairground rides. Or enter a world of sound and colour with the return of our popular Enchanted events.
Get inspired with our pick of the top 5 things to do this month...
Read more
Recent Episodes
Tales from English Folklore #5
THE TALE OF THE WRONGED LADY OF OKEHAMPTON
A local legend in the Devon village of Okehampton tells of a murderous woman, doomed to pay an eternal penance for her alleged sins. Join two Victorian gentlemen as they are given a guided tour, and hear the spine-chilling tale of Lady Mary Howard...
Watch on YouTube
1940s WWII INSPIRED Makeup Tutorial

Join us in Dover Castle's wartime tunnels as we show you the important role the humble makeup kit played during the Second World War.

How to Make Gingerbread the Victorian Way

Today we're in for a real treat. Mrs Crocombe is making one of her favourite recipes - a cheap and delicious Gingerbread Cake.

Podcast #24: The Story of a Real Downton Abbey at Brodsworth Hall

As the new Downton Abbey film opens, we head over to Brodsworth Hall and Gardens in Yorkshire to explore life in a real Victorian country house.
Telling Tales
The Myth, Legend and Folklore of England
England's history is interwoven with the threads of myth, legend and folklore. These stories shape our understanding of our past and our present.
Join us as we tell tales from England's past and uncover the history behind them, from St George to sea-monsters, medieval ghosts and buried treasure.
Tales from English Folklore #2: The Petrified Dancers of Stanton Drew

The second of our videos retelling England's folk tales focuses on the bizarre legend of how Stanton Drew Stone Circles came to be. They say it began with a wedding long, long ago...

The Map of Myth

Illustrated by artist Clive Hicks-Jenkins and brought to life by Gravitywell, our interactive map lets you explore the myths, legends and folktales of England in your web browser.

Explore Telling Tales

Discover more about England's historic myth, legend and folklore on our main Telling Tales page.
Members' and visitors' handbook 2019
Each year we publish our Members' and Visitors' handbook to guide you through more than 400 historic places within our care.
The cover of this year's handbook is a specially commissioned piece by David Mankin, a Cornwall-based artist who paints abstract landscapes. Called Passage, the painting is David's response to the iconic Tintagel Castle in Cornwall.
Discover the story behind our cover and discover the site that inspired his creation.
The handbook is free for members or £10.95 through our online shop.
Blog: Interview with Cover Artist David Mankin

We caught up with David to discuss his art, his inspiration, and what it means to have his work on the cover of the handbook.

Become a member

Not yet a member? Join us today and enjoy unlimited access to over 400 historic places for a whole year from £4 a month.

Buy the handbook online

With a detailed listing of each site, split into regions for easy use, find opening times, transport links, facilities and the overall site history.
DAYS OUT INSPIRATION DIRECT TO YOUR INBOX
Get tips and ideas for historic days out straight to your inbox when you subscribe to our monthly days out newsletter.
Featuring places to go, walks and holidays away, plus all the latest events, it has everything you need to plan ahead and explore the past each month.
Subscribe to our newsletter
The English Heritage Podcast
Step into England's story with our new weekly podcast.
Join presenter Charles Rowe as we bring the history of our sites to life with news, views and expert interviews.
Listen or download
Plan a holiday in history
From coast to countryside, our holiday cottages give you the chance to enjoy a break in the heart of some of England's most iconic historic locations.
Plan your short break