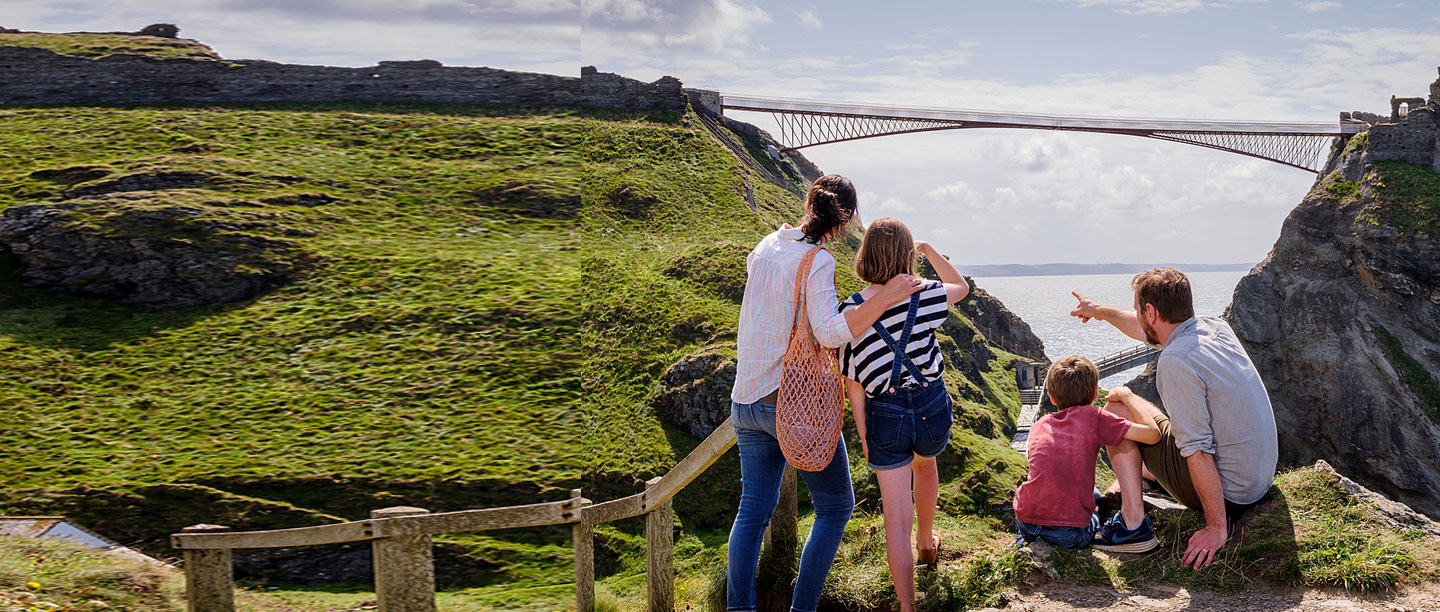 Inspire Me
With summer in full swing and a great selection of action-packed events happening at our sites, there has never been a better time to visit.
Our historic sites offer something for everyone. Here we have gathered some of our favourite features, events and things to do to inspire your next visit.
Enjoy the Great Outdoors
Explore our Historic Gardens
The historic gardens in our care are among the finest in the country. From sweeping parkland to pretty parterres, and from showstopping water features to shady woodland walks, these spectacular spaces offer fantastic days out in the places that made horticultural history.
Find a garden near you and enjoy history in full bloom this summer.
Find a Historic Garden
Cycling Guides

Whether you're a novice or bike enthusiast, our cycling guides offer a fun way to take in multiple sites this summer. Wheel your way across the Isle of Wight, find serenity in North Yorkshire, or tour across the Wiltshire countryside and its 5000 years of history.

Coastal Walks

Enjoy the great outdoors this summer and combine an invigorating seaside stroll with an inspiring visit to one of our historic sites, following these glorious routes along England's most beautiful coastlines.
Explore our gardens from above
SCENIC STOPS FOR A ROAD TRIP
Travelling to visit family, friends or just to get away from it all this summer? Some of our historic places near main roads and motorways make an excellent alternative to motorway service stations.
Escape the rush of traffic, stretch your legs, avoid the queues for the loos - stop off to explore England's story instead.
Please check our individual property pages for opening times before you visit.
Find a place to stop
Make the most of your visit
We look after over 400 historic places, and remarkably, 250 of those are free to visit. From remote stone circles to ruined abbeys, and Norman castles to Roman temples, you can explore thousands of years of history for absolutely nothing.
We picked 7 top sites around the country and a selection of free places to visit afterwards for a history-packed day out that won't break the bank.
Find out more
THE BEST OFFER IN HISTORY
Enjoy unlimited access, free or reduced entry to events, as well as our exclusive quarterly members magazine and your own handbook worth £10.95.
Don't miss out on our special summer offer to save 25% off annual Direct Debit memberships this August only.
Join Now
Cottages by the sea
From fairy-tale castles to remote and tranquil ruins, if you're craving the fresh seaside air and panoramic coastal views, head to one of the properties below and enjoy a break beside the sea.
Discover our seaside cottages
History of Seaside resorts
Britain's beaches are a popular day trip destination when the sun is shining, but this wasn't always the case. Joining us to discuss the origins of the beach holiday, the history of British seaside resorts and how visits to the seaside have changed over the centuries is Dr Allan Brodie, a senior investigator at Historic England and a visiting fellow at Bournemouth University.
Discover a selection of English Heritage's best historic beach escapes.


Listen Here