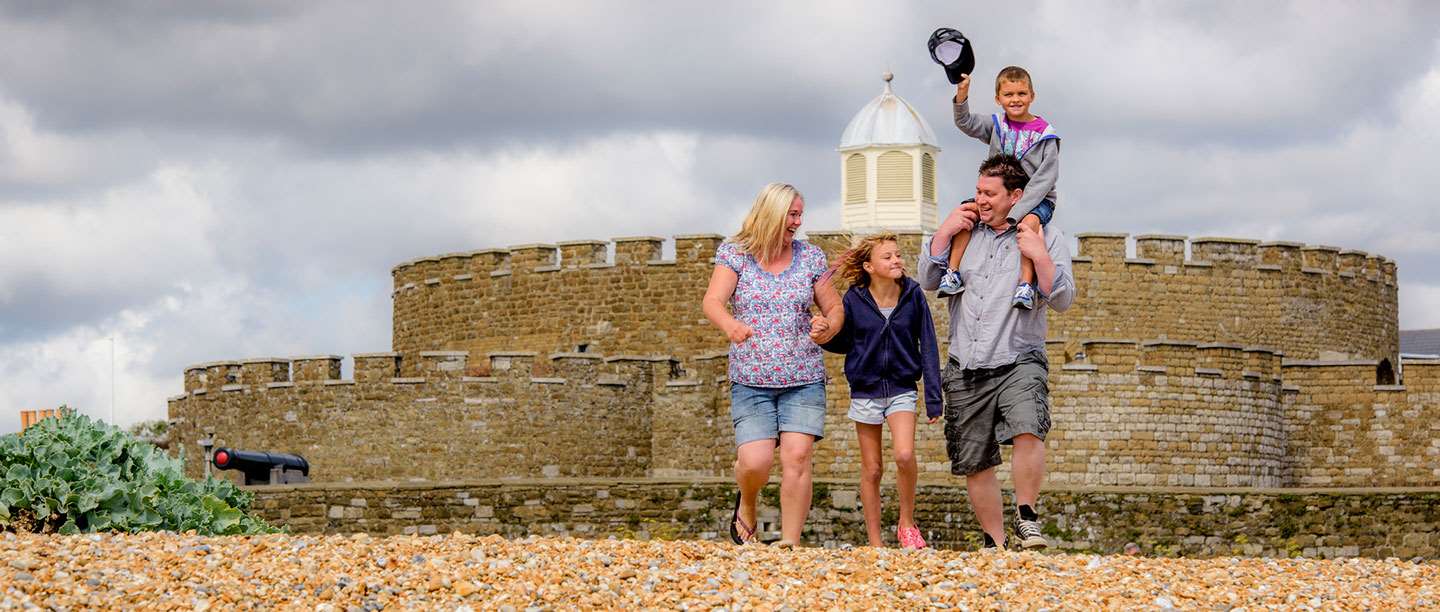 Inspire me
Find ideas for things to do this season, read our latest blog posts and news stories, plus keep up with us on social media for weekend inspiration. Go in depth and discover our historic gardens, travel guides, historic walks, Victorian recipes and more. All the inspiration you need is right here.
You can also get highlights of the month, straight to your inbox.
Our picks this season
Top 5 things to do in August
Train with medieval knights, hunt for Roman clues with Horrible Histories and visit real-world fantasy castles from Westeros to Middle-earth.
With the sun shining, August is all about the outdoors, and we've got all the inspiration you need to plan fun-filled days out for the whole family this month.
It's all here in your monthly dose of days out inspiration...
Witness a real live joust

See knights speed on horseback, Roman soldiers battle in armour and medieval warriors in contests of skill and strength.

Family Events

Discover castle life, hear legendary stories of brave heroes and formidable foes, brush up on sword skills or discover life upstairs and downstairs.

Discover somewhere new

We're shining a spotlight on our favourite historic places, helping you to discover a new favourite on your doorstep.
Latest Episodes
How to Make Cheese Seftons: The Victorian Way
In her latest video Mrs Crocombe shows us how to make cheese seftons - delightful savoury treats designed for the end of a meal, for the dessert course, or even sometimes after it as an alternative option for those who prefer a savoury palate cleanser.
Watch on YouTube
Georgian inspired makeup tutorial

Join Fashion Historian Amber Butchart and Makeup Artist Rebecca Butterworth at Kenwood as we show you how to create a male and female makeup look inspired by the Georgian period.

How to Make Gingerbread the Victorian Way

Today we're in for a real treat. Mrs Crocombe is making one of her favourite recipes - a cheap and delicious Gingerbread Cake.

Podcast #18: Undressing the history of fashion with Amber Butchart

Discover how much effort goes into making historically accurate costumes and find out about the most outrageous fashion statements through the centuries.
Telling Tales
The Myth, Legend and Folklore of England
England's history is interwoven with the threads of myth, legend and folklore. These stories shape our understanding of our past and our present.
Join us as we tell tales from England's past and uncover the history behind them, from St George to sea-monsters, medieval ghosts and buried treasure.
Tales from English Folklore #2: The Petrified Dancers of Stanton Drew

The second of our videos retelling England's folk tales focuses on the bizarre legend of how Stanton Drew Stone Circles came to be. They say it began with a wedding long, long ago...

The Map of Myth

Illustrated by artist Clive Hicks-Jenkins and brought to life by Gravitywell, our interactive map lets you explore the myths, legends and folktales of England in your web browser.

Explore Telling Tales

Discover more about England's historic myth, legend and folklore on our main Telling Tales page.
Members' and visitors' handbook 2019
Each year we publish our Members' and Visitors' handbook to guide you through more than 400 historic places within our care.
The cover of this year's handbook is a specially commissioned piece by David Mankin, a Cornwall-based artist who paints abstract landscapes. Called Passage, the painting is David's response to the iconic Tintagel Castle in Cornwall.
Discover the story behind our cover and discover the site that inspired his creation.
The handbook is free for members or £10.95 through our online shop.
Blog: Interview with Cover Artist David Mankin

We caught up with David to discuss his art, his inspiration, and what it means to have his work on the cover of the handbook.

Become a member

Not yet a member? Join us today and enjoy unlimited access to over 400 historic places for a whole year from £4 a month.

Buy the handbook online

With a detailed listing of each site, split into regions for easy use, find opening times, transport links, facilities and the overall site history.
DAYS OUT INSPIRATION DIRECT TO YOUR INBOX
Get tips and ideas for historic days out straight to your inbox when you subscribe to our monthly days out newsletter.
Featuring places to go, walks and holidays away, plus all the latest events, it has everything you need to plan ahead and explore the past each month.
Subscribe to our newsletter
The English Heritage Podcast
Step into England's story with our new weekly podcast.
Join presenter Charles Rowe as we bring the history of our sites to life with news, views and expert interviews.
Listen or download
Plan a holiday in history
From coast to countryside, our holiday cottages give you the chance to enjoy a break in the heart of some of England's most iconic historic locations.
Plan your short break
Enjoying this?
Read articles and news stories, keep up to date with events, get inspired for days out and find out more about the places we care for. All straight to your inbox, once a month.
Sign up to our newsletter