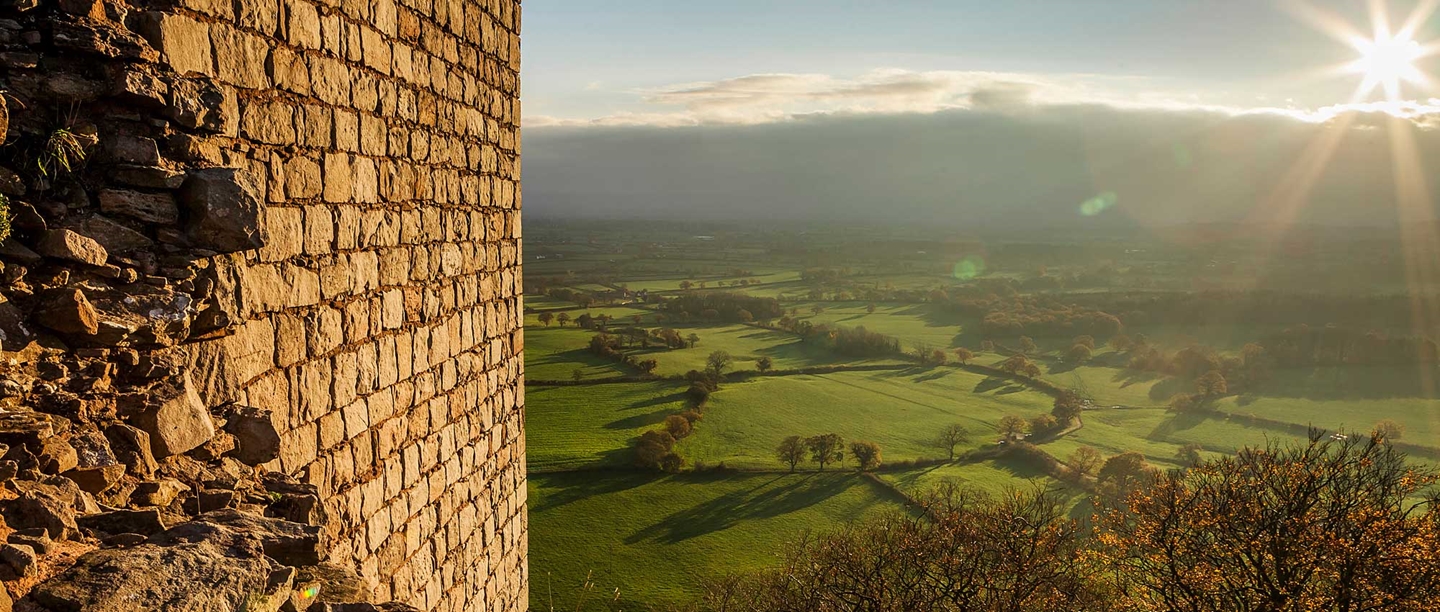 Your favourite castles
We asked our Facebook followers to name their favourite castle in England, and hundreds of you voted for the places you love.

Here are the top 10 picks as chosen by you, accompanied by some of your comments on what makes these castles so special.
Dover Castle
The most iconic of all English fortresses, commanding the gateway to the realm for nine centuries, Dover Castle is your winner.
"Beautiful castle, amazing secret wartime tunnels, fantastic backdrop of countryside meeting the sea. Not to mention the incredible events."
Explore Dover Castle
Kenilworth Castle
From medieval fortress to Elizabethan palace, Kenilworth Castle has been at the centre of England's affairs for much of its 900 year history.
"So much history, and when you walk in the fields around it in the early evening and the sun hits that red stone, it's just beautiful."
Explore Kenilworth Castle
Tintagel Castle
For centuries, this dramatic castle and coastline has fired the imaginations of writers, artists and even the brother of a king.
"Perfect combination of castle in a breathtaking clifftop location, stunning views of the sea, and beach cove tunnels down below."
Explore Tintagel Castle
Bolsover Castle
With spectacular views over Derbyshire, this Stuart mansion was designed to entertain. Its reputation for revelry lives on to this day.
"Can spend the whole day there. Kids love the little castle and ruins. A bit of everything there and the jousting is fantastic."
Explore Bolsover Castle
Portchester Castle
The most impressive and best-preserved of the Roman 'Saxon Shore' forts, Portchester Castle was originally built in the late 3rd century.
"Portchester has everything: history, harbour, church, ramparts, views for miles, family friendly events and even cricket in the grounds."
Explore Portchester Castle
Warkworth Castle
Crowning the hilltop over the River Coquet, this Northumbrian stronghold offers many rooms to explore and spectacular views.
"The best thing is being allowed to clamber over so much, it lets the imagination go wild!"
Explore Warkworth Castle
Dunstanburgh Castle
Built on the most magnificent scale, Dunstanburgh Castle stands on a remote headland in Northumberland.
"Dunstanburgh is my absolute favourite. Just something about how isolated it is. Beautiful."
Explore Dunstanburgh
Carisbrooke Castle
Home to its own famous donkeys, the quintessential romantic castle of Carisbrooke is at the very heart of the Isle of Wight's history.
"Dressing up as knights, jousting, learning about its archaeology and the fate of a king... Never tire of its calming walks and atmosphere."

Explore Carisbrooke Castle
Middleham Castle
Once the home of Richard III, extensive remains of the fortified palace still survive today, making Middleham a fascinating castle to explore.
"Middleham Castle, home to King Richard III.
My favourite place in the world."
Explore Middleham Castle
Beeston Castle
Crowning a rocky crag and boasting spectacular views, Beeston is one of the most dramatically sited medieval castles in England.
"I love Beeston, the history and the stunning views, great hideaways for kids to use their imagination! Lovely staff and wonderful events."
Explore Beeston Castle