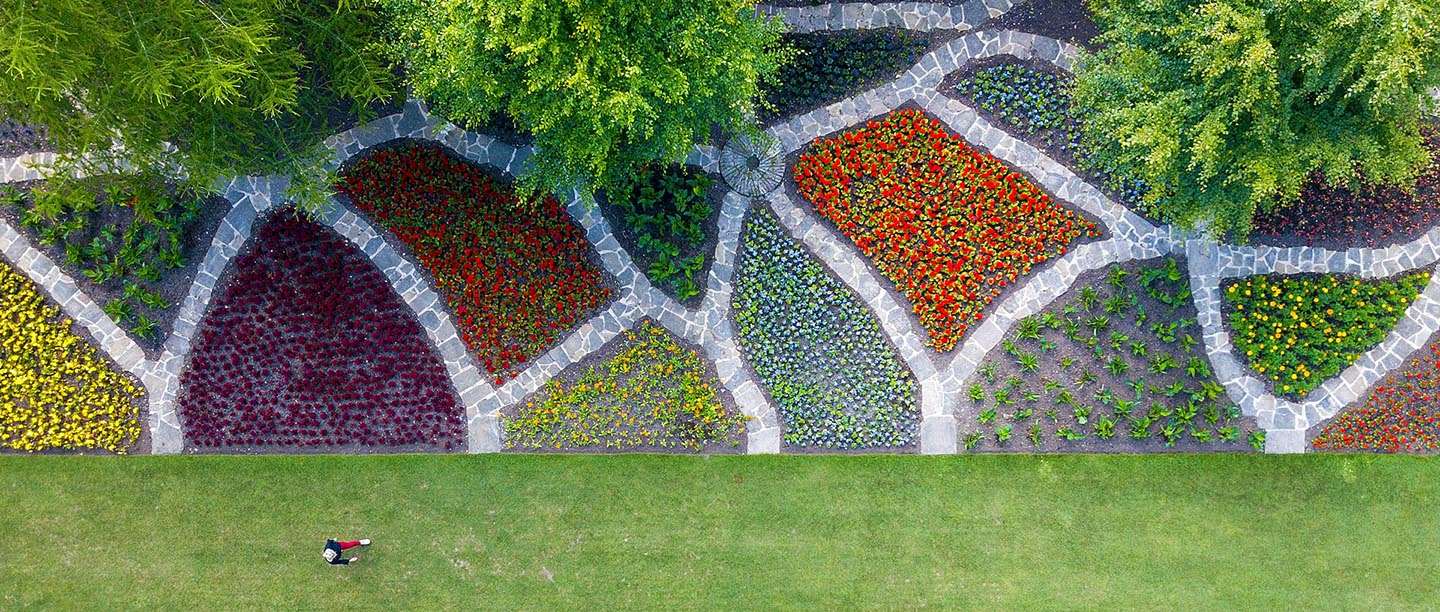 Historic Gardens
From sweeping vistas to organic vegetables, English Heritage cares for a number of historic gardens and landscapes around the country.
Learn more about the history of gardens through the ages, including those created by Lancelot 'Capability' Brown - the 18th century pioneer who radically changed the world of landscape gardening.
Spring Garden Highlights
With longer, brighter days and the warmth gradually returning, it's time to get out and start exploring. Experience spring in all its glory with a visit to one of our expertly cared for historic gardens in England.
Enjoy delicate snowdrops, spring daffodils and vibrant blossoms as our gardens burst into colour. Here's our pick of some of the best spring gardens to visit this season.
Find a garden
Podcast: Spring Watch
How we prepare our historic gardens for the new season...
English Heritage head gardener John Watkins is a busy man, especially at this time of year. But we persuaded John to down tools and join us for a one-to-one gardeners' question time to talk us through what goes into maintaining our historic gardens.
Find a garden
Stories
from England's gardens
Gardens Through Time

Use this timeline to trace the evolution of gardens in England, from medieval monks to Capability Brown and William Morris.

Weeding Women: Shaping England's Gardens

Until the late 19th century professional gardeners were always men. However, this does not mean that England's gardens were only shaped by male hands.

Gardens Conservation

English Heritage looks after many nationally important historic gardens and landscapes. Discover how our experts care for these special outdoor spaces.
How to Make Soup
Watch as Mrs Crocombe, the Victorian cook, shows you how to make a light soup the Victorian way using rhubarb from the kitchen garden at Audley End House. You can discover more of her recipes by visiting our YouTube Channel.
Visit our channel
Shop Gardens

From an elegant new piece of furniture to decorative birdhouses, or even a practical caddie to hold all of your gardening tools. We've got just the thing to help you make the most of any outdoor space.

Days out with Dogs

Enjoy a great day out with your dog at an English Heritage property. There are plenty of dog-friendly sites across the whole of England for your furry friends to enjoy.

Become a Member

Start a year of adventure. An English Heritage membership offers an unlimited annual pass to over 400 historic sites across the country.