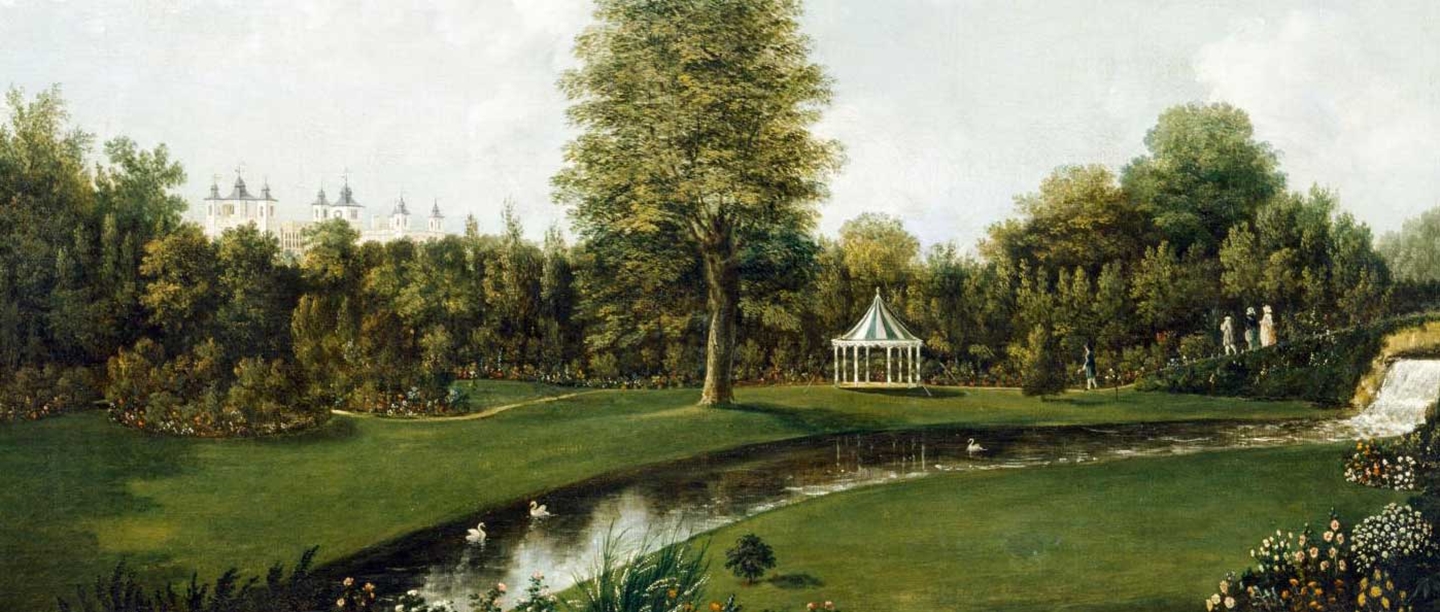 Gardens through time
Civilisations around the world have been creating gardens for thousands of years, usually for the enjoyment of the rich and powerful. In England, however, there is no evidence or record of ornamental gardens before the Roman conquest. Since then, garden designs have continued to evolve, influenced by the changing priorities and resources of their owners as well as the prevailing fashions.
Use this timeline to trace the evolution of gardens in England.
Timeline of Garden Design
43–410
Roman
We know little about what gardens in Roman Britain may have looked like because very few have ever been excavated. However, it's likely the Romans brought their garden designs with them from Italy, undoubtedly having to adapt them to suit the British climate. Archaeology in Italy reveals that gardens were typically laid out in an enclosed courtyard. They included spaces for dining as well as statues, fountains, pools and plants. In the wider landscape there were productive areas which may have included orchards, vineyards and olive groves.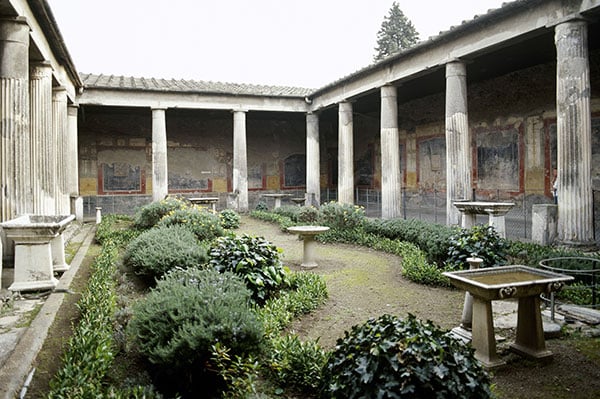 The House of Vetti in Pompeii, Italy, with the garden reconstructed as it may have appeared in the 1st century AD. © PRISMA ARCHIVO / Alamy Stock Photo
Read more on Roman Gardens
1066–1485
Medieval
Medieval gardens were not only used as places to grow fruit, vegetables and medicine, but also as places for recreation and contemplation. Small gardens could be found within castle walls with lawns, arbours and flower borders. Outside the castle, large areas were designed for entertainment and hunting, often including large buildings to host the festivities. In monasteries, monks grew plants for food, medicine and use in church services.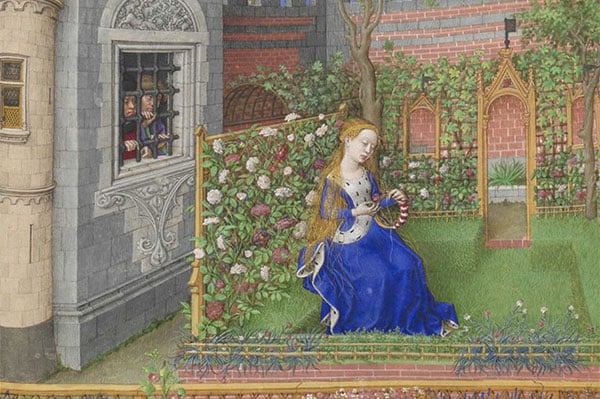 Illustrations of idealised medieval gardens such as this one provide insight into how such gardens might have looked. Detail of Emilia in her garden from La Teseida by Giovanni Boccaccio. © Osterreichische Nationalbibliothek
How to garden like a medieval monk