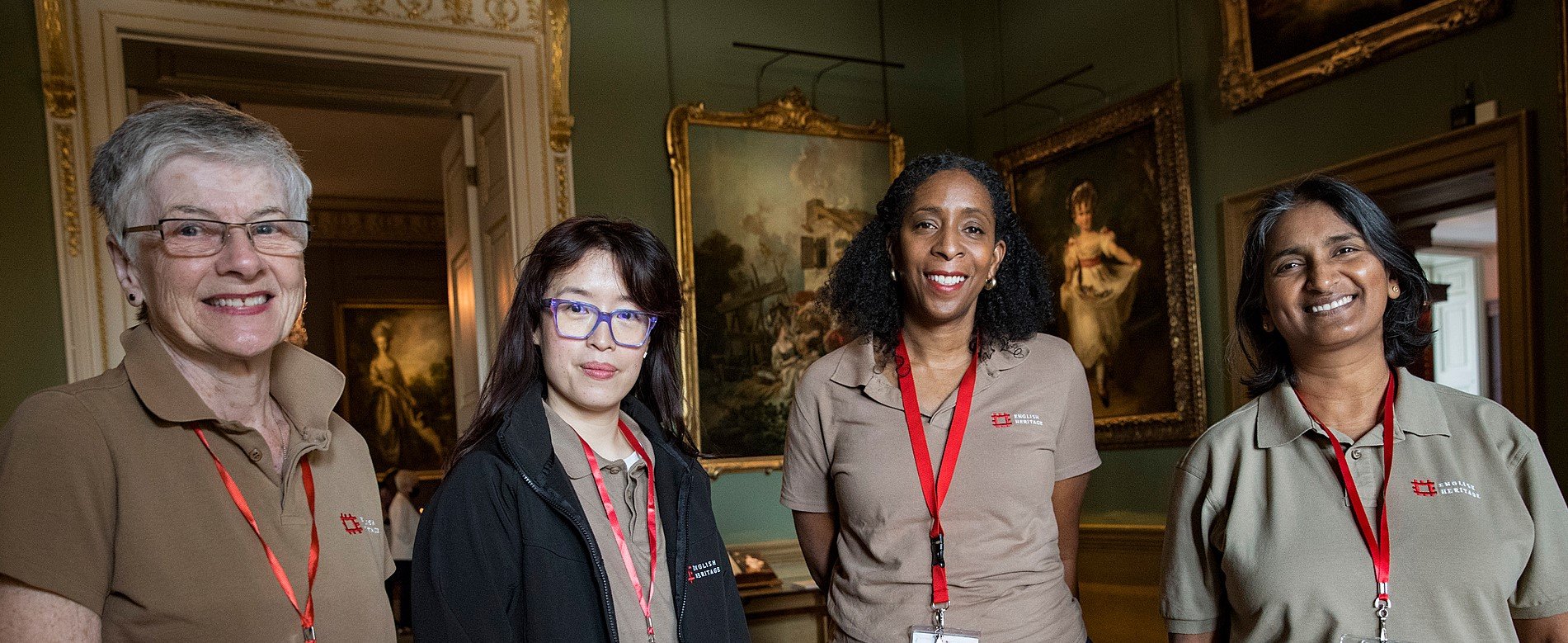 Get Involved
Every day, hundreds of people up and down the country help us to tell the story of England, and you could be one of them.
Whether it's helping to plant bulbs in beautiful gardens, running craft workshops for families or answering questions from curious visitors, there are a huge range of roles available.
We are recruiting
Conserve and clean a Renaissance masterpiece? Walk in the footsteps of a Roman? Create a Tudor garden? As an English Heritage Volunteer you can do all this and more.
Become part of our fantastic volunteer community whether you want to make new friends, learn new skills or get involved at your local site, there are hundreds of roles across the country.
You can use the search function below to see what roles are currently available near you. We look forward to meeting you soon.
EQUALITY, DIVERSITY AND INCLUSION
English Heritage are committed to improving equality, diversity and inclusion (EDI) for our volunteers as well as our employees and visitors as this shapes how we tell the story of England. By widening our reach and broadening our opportunities to new audiences, we can ensure that everyone feels connected to the places we care for on behalf of the nation.
Read more here
Volunteer Focus Magazine
Twice a year we publish Volunteer Focus, our fantastic magazine for our fantastic volunteers. Read the latest edition and catch up with some back issues.
Read the magazine