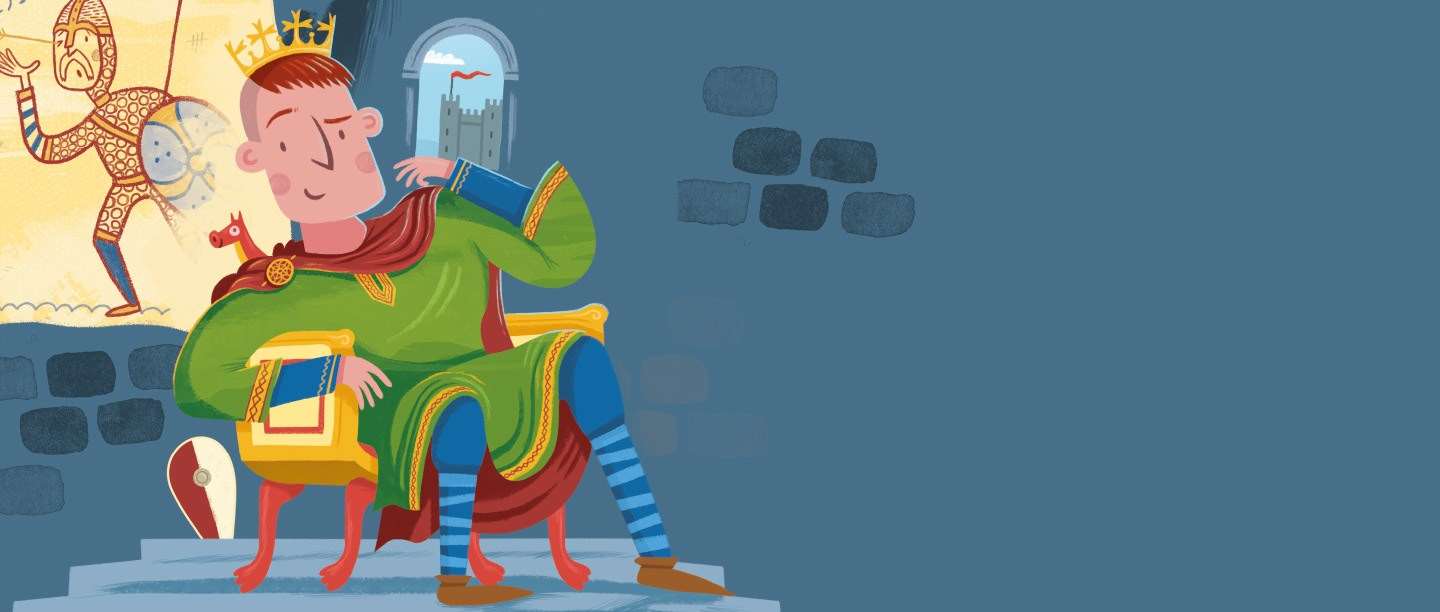 Kids Rule!
Welcome to Kids Rule! where you can learn about England's history. Within each period we delve into the real lives of people, from the rich and famous to the general population. Discover more about everyday life and our properties through fun facts, illustrated stories and games. There is a magazine under each section, as well as additional articles, videos, recipes, crafts, dressing up kits and other downloads.
Take a closer look at the Norman Conquest and the current Kids Rule! magazine with these activities:
Spooktacular Halloween activities
Get ready for Halloween with our selection of activity ideas! Do you know why we carve Halloween pumpkins? Read our history of pumpkins to find out why, then have a go at carving your own! Or, get creative and make a scary mythical beast mask, cook up some spooky recipes or light up a dark night with a crafty castle lantern!
COMPETITION: DESIGN A TAPESTRY FOR YOUR CHANCE TO WIN A £100 GOODY BAG!
We'd like you to create your very own tapestry, inspired by the Bayeux Tapestry, which told the story of the Norman conquest of England. The designer of our favourite tapestry will win a goody bag of treats from our online shop worth £100!
How to enter
Spotlight on: The Norman Conquest
Explore our Kids Rule! guide to The Norman Conquest to discover life as a Norman, the events of 1066 and real Norman castles, with videos to watch, how-to guides and a downloadable dress up kit.
Explore the Normans
TIMELINE OF ENGLAND'S HISTORY
Explore 500,000 years of the past with our expandable timeline, taking you on a whistlestop tour through some of the most famous moments in England's story. You'll meet emperors and conquerors, hear tales of fire and famine, discover inventors and adventurers, unearth prehistoric bones and come face to face with kings and queens.
Explore the timeline
THE KIDS RULE! History timeline posters
Travel down the riverbank and discover the changes each period brings, as you create your own mega-timeline of English history with our series of downloadable posters. Or, colour your own using our printable sheets.
Download your posters