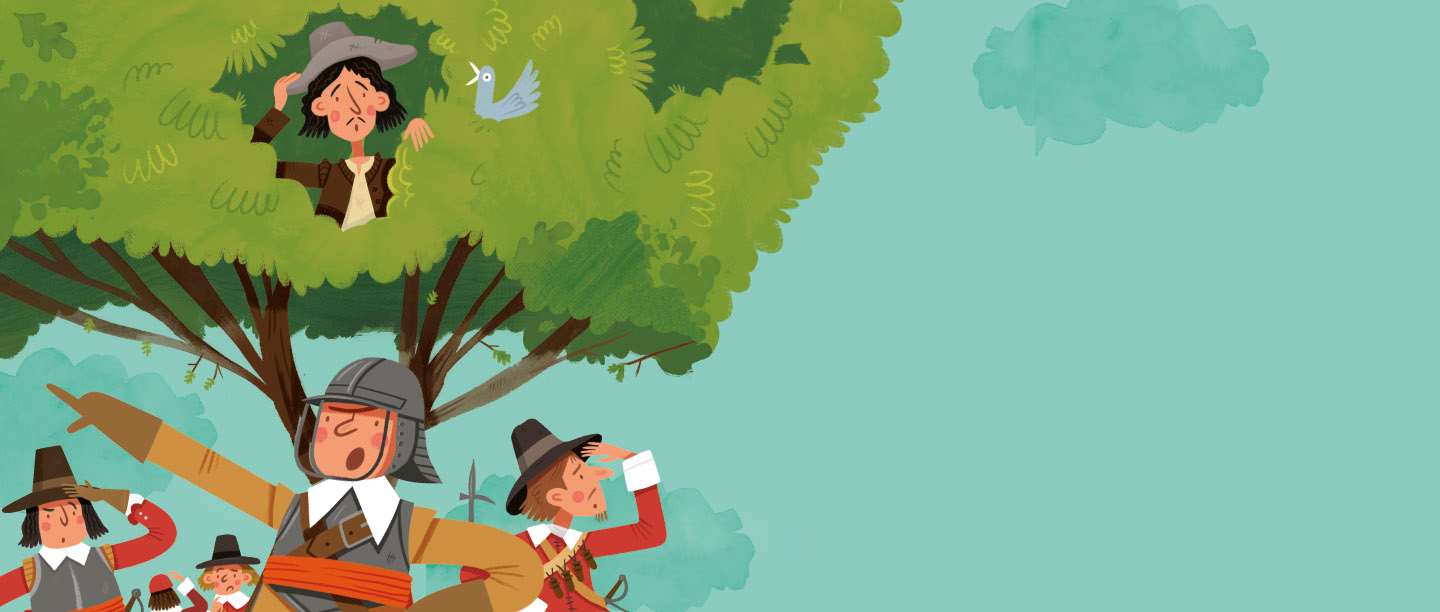 Kids' Area
Welcome to the kids' area, where you can learn about England's history. Within each historical period you can discover more about everyday life in the past, including real people from the rich and famous to the general population, our properties and key historical events. There are online magazines under each section, plus videos, activities, games, recipes and much more.
Jump into...
Competition: Design an English Civil War recruitment poster for your chance to win a £100 goody bag!
Learn all about the English Civil Wars and make a recruitment poster for your favourite side. With just a sheet of paper, some pencils, pens or paints and your imagination, you'll soon be rooting for either the Roundheads or the Cavaliers – who are you going to choose?
Enter now!
Spotlight on: The English Civil Wars
Explore our guide to the English Wars to find out what life was like: read about castle sieges, make your working model of Roaring Meg and discover some 17th century cures for smelly breath, wind, warts and more!
Plus: videos to watch, how-to guides, and a downloadable game!
Explore the English Civil Wars
Spooktacular Halloween activities
Get ready for Halloween with our selection of activity ideas! Do you know why we carve Halloween pumpkins? Read our history of pumpkins to find out, then have a go at carving your own! Plus, get creative and make a scary mythical beast mask, cook up some spooky recipes or light up a dark night with a crafty castle lantern!
TIMELINE OF ENGLAND'S HISTORY
Explore 500,000 years of the past with our expandable timeline, taking you on a whistlestop tour through some of the most famous moments in England's story. You'll meet emperors and conquerors, hear tales of fire and famine, discover inventors and adventurers, unearth prehistoric bones and come face to face with kings and queens.
Explore the timeline
THE KIDS RULE! History timeline posters
Travel down the riverbank and discover the changes each period brings, as you create your own mega-timeline of English history with our series of downloadable posters. Or, colour your own using our printable sheets.
Download your posters