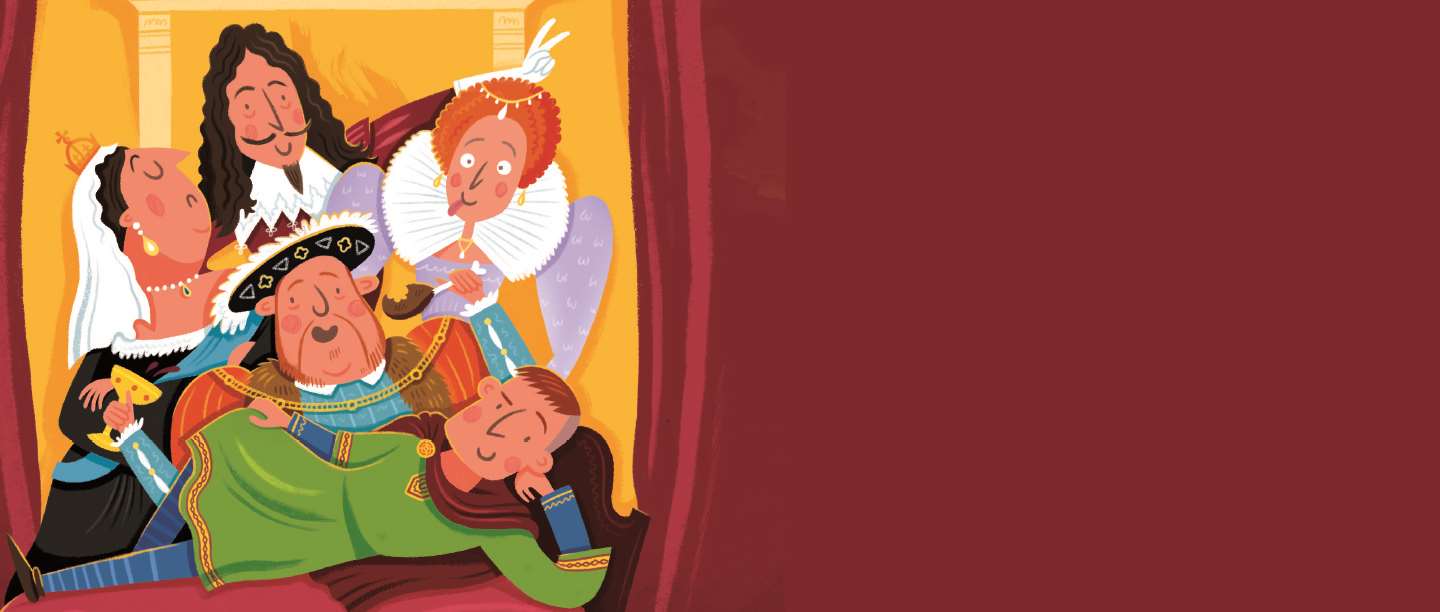 Kids Rule!
Welcome to Kids Rule! where you can learn about England's history, discover more about our sites and find loads of fun things to watch, read and do! In the latest issue we're taking a look at the Kings and Queens of England. Here's what we've got in store for you:
READ THE KIDS RULE! GUIDE TO KINGS AND QUEENS
Don't miss the latest issue of Kids Rule! magazine to learn all about the Kings and Queens of England through the ages, from Aethelstan to Elizabeth II. Plus, we've also got a quiz to help you discover how well you know your royals and a downloadable tower for you to design for yourself.
This is the 11th in our series of Kids Rule! magazines following the history of England. Each issue is designed to help you discover more about our properties through fun facts, illustrated stories and games.
Read The Magazine
COMPETITION: DESIGN A CROWN TO WIN!
Design your very own crown to be in with a chance of winning a £100 goody bag from the English Heritage shop. Download our templates and get creative!
Enter the Competition
WATCH: AN INTERVIEW WITH HENRY VIII AT ELTHAM PALACE
We sent young English Heritage Members Damon and Amelia to Eltham Palace to meet King Henry VIII.
Find out what Henry VIII was like, why he beheaded Anne Boleyn, and watch Damon and Amelia take him on at his favourite sport.
Watch the video
DOWNLOAD YOUR COOL EDWARDIAN TOWN POSTER
In every issue of your Kids Rule! magazine we're giving away a free poster showing how people lived in England through the ages. If you missed the last magazine, don't worry as you can still get your hands on the previous posters online.
Each of the posters follow on from each other, allowing you to create a mega timeline of English history! Don't miss the poster of life in Edwardian England, which is due to appear in the next issue of the magazine and here on the website in July.
Download your poster
Start collecting our Pop Badges!
As an exclusive offering for family members, kids can pick up one of our nifty pop badges and start collecting them on a lanyard. Pick up your pop badge at your next site visit.
Make sure you keep a look out for the new rare red pop badges only available this year!
From Victorian to Edwardian