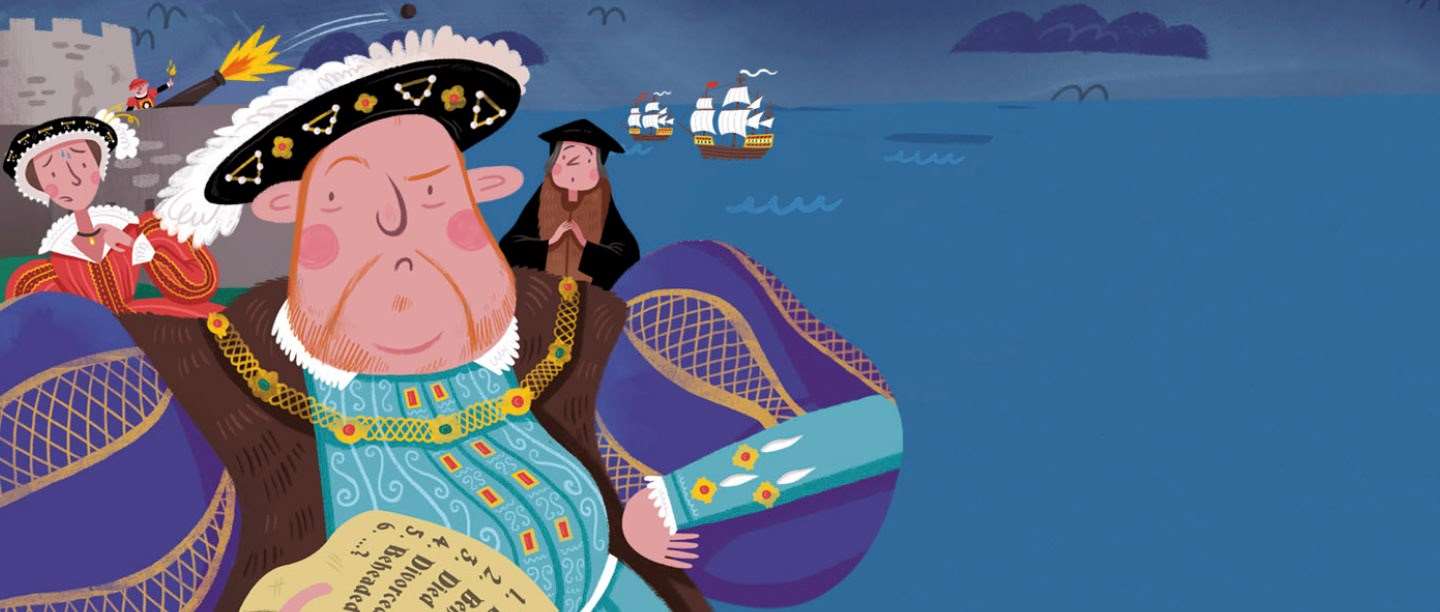 Kids' Area
Welcome to the kids' area, where you can learn about England's history. Within each historical period you can discover more about everyday life in the past, including real people from the rich and famous to the general population, our properties and key historical events. There are online magazines under each section, plus videos, activities, games, recipes and much more.
Jump into...
Competition: Design your own Tudor cannon for your chance to win a £100 goody bag!
Learn about Queen Elizabeth's Pocket Pistol at Dover Castle and then have a go at designing your own Tudor cannon. The creator of our favourite entry will win a goody bag of treats from our online shop worth £100!
Enter now!
Spotlight on: The Tudors
Explore our guide to the Tudors to find out what life was like, discover real castles, and get hands-on to make your own mini version! Plus: videos to watch, how-to guides, and a downloadable Tudor Battleships game!
Explore the Tudors
Get inspired with our top summer things to make and do
Quiz: Which Historical Hero are you?
At events at our sites across the country this summer, a team of dedicated re-enactors will step into the shoes of people from the past, and bring it to life for our visitors.
Think you could do it too? Find out which re-enactor you're most like with our fun quiz!
Take the quiz!
Painting our Past: the African Diaspora in England
Discover the new portraits representing six people connected to our sites, as well as the long history of African people in England.
Read their stories, hear from the artists who painted the portraits, then have a go at painting your own picture of an important person to you.
Explore the paintings
TIMELINE OF ENGLAND'S HISTORY
Explore 500,000 years of the past with our expandable timeline, taking you on a whistlestop tour through some of the most famous moments in England's story. You'll meet emperors and conquerors, hear tales of fire and famine, discover inventors and adventurers, unearth prehistoric bones and come face to face with kings and queens.
Explore the timeline
THE KIDS RULE! History timeline posters
Travel down the riverbank and discover the changes each period brings, as you create your own mega-timeline of English history with our series of downloadable posters. Or, colour your own using our printable sheets.
Download your posters