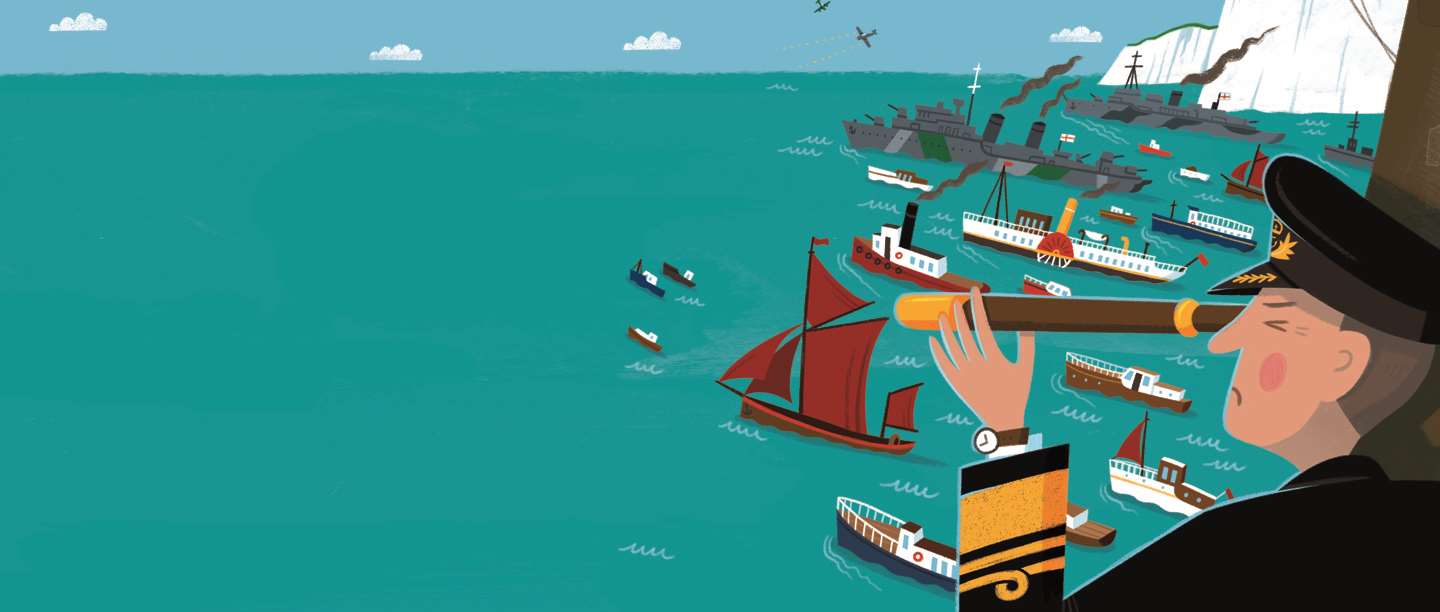 Kids Rule!
Welcome to Kids Rule! where you can learn about England's history, discover more about our sites and find loads of fun things to watch, read and do! In the latest issue we're taking a look at the World Wars. Here's what we've got in store for you:
Please note, the competition to design your own propaganda poster has now closed (the date in the printed publication was incorrect). We apologise for any inconvenience caused, but hope you will enter our next competition.
READ THE KIDS RULE! GUIDE TO THE WORLD WARS
Don't miss the latest issue of Kids Rule! magazine to learn all about the World Wars. Meet Wrest Park's Plumber and electrician in 1914, discover the role Dover Castle played in defending Britain during the war and take our quiz to see if you could make it as a special forces soldier.
This is the 12th in our series of Kids Rule! magazines following the history of England. Each issue is designed to help you discover more about our properties through fun facts, illustrated stories and games.
Read The Magazine
MEET ADMIRAL RAMSAY AT DOVER CASTLE
We sent young English Heritage Members Thomas and Will to interview Admiral Sir Bertram Home Ramsay in Dover Castle's secret war tunnels. Find out how he rescued over 330,000 allied troops from the beaches of Dunkirk in northern France during the Second World War.
Find out more
DOWNLOAD YOUR WORLD WARS POSTER
In every issue of your Kids Rule! magazine we're giving away a free poster showing how people lived in England through the ages. If you missed the last magazine, don't worry as you can still get your hands on the previous posters online.
Each of the posters follow on from each other, allowing you to create a mega timeline of English history! Don't miss the poster of life in wartime England, which is due to appear in the next issue of the magazine and is available to download here.
Download your poster
Download your eggless Christmas pudding recipe
With so much suffering and hardship during the Second World War, it was important to keep spirits raised as much as possible. Christmas provided families and friends with an opportunity to come together, sing songs and toast loved ones serving in the armed forces. Food was in short supply while the war was going on, but that didn't stop people enjoying their favourite festive treats – they simply did things a little differently. This authentic 1940s Christmas pudding recipe, for example, doesn't contain eggs. The pudding still tastes delicious, though!
Download your recipe
Start collecting our Pop Badges!
As an exclusive offering for family members, kids can pick up one of our nifty pop badges and start collecting them on a lanyard. Pick up your pop badge at your next site visit.
Make sure you keep a look out for the new rare red pop badges only available this year!
From Edwardian to Wartime