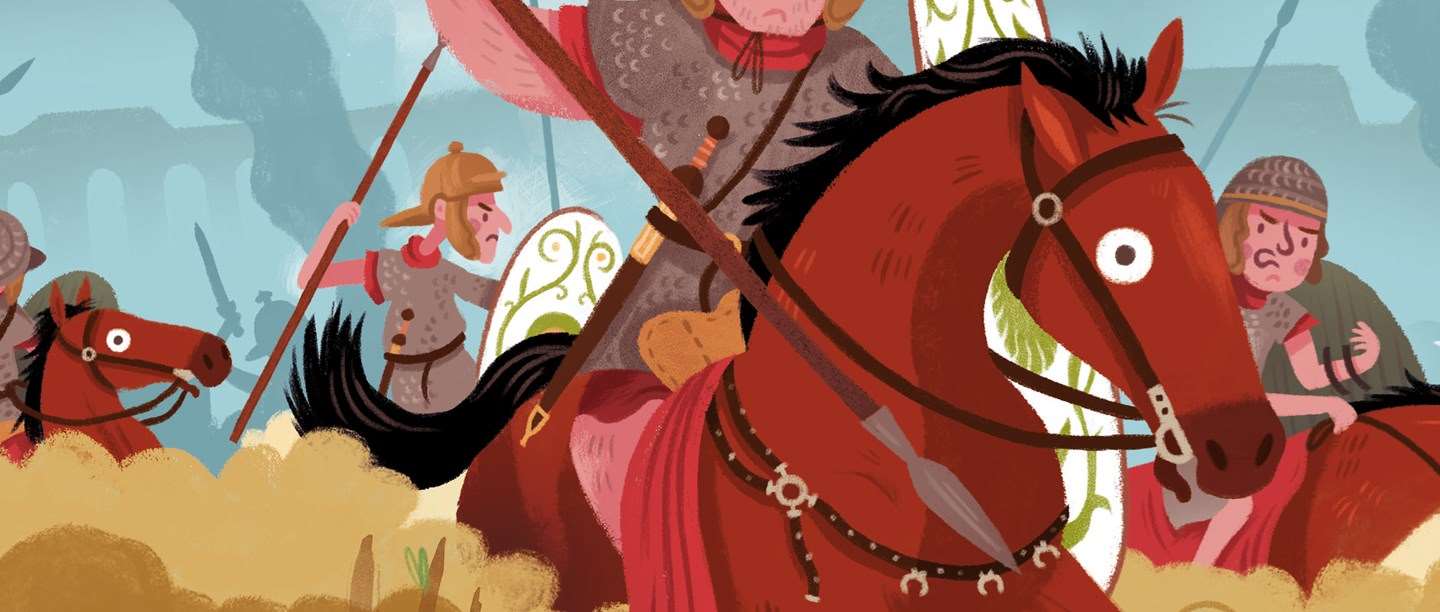 Kids Rule!
Welcome to the Kids Rule! guide to Roman England where you can learn about England's history, discover more about our sites and find loads of fun things to watch, read and do! We're taking a closer look at the Romans – here's what we've got in store for you:
Meet Marcus, the Real-life Roman Legionary
We sent English Heritage Members Amy Statham Anderson and Peter Timperley to Housesteads Roman Fort in Northumberland, to meet Marcus the legionary and learn what life would have been like for the Romans stationed along Hadrian's Wall.
Watch the video to discover what the role of a legionary was, what the Roman soldiers ate, how they stayed warm on cold winter days patrolling the Wall and even where they went to the toilet!
Watch the interview
Instant Roman God and Goddess Dress-up kit
Re-invent yourself as a Roman god or goddess! Be Jupiter, god of the sky and thunder, or Diana, goddess of the hunt, nature and the moon, with the help of our cool downloadable dress-up kit.
To complete the look as Jupiter, there's a mask and thunder bolt, and for Diana, there's a mask and bow and arrow. Plus, there's a handy guide to tying the perfect toga!
Get a grown up to help you:
Print out your props
Stick them onto card and cut them out
Attach some string to your mask to hold it in place
Find some material and safety pins to make your toga
Once you're ready, don't forget to ask a grown-up to share your Roman selfie with us! Use #EHmembership and tag @EnglishHeritage.
Download the kit
Make a tasty Roman burger
You might think America is the home of the hamburger, but it would seem the Romans beat them to it! The Roman cookbook Apicius includes a recipe - 'Isicia Omentata' in the original Latin - which looks a lot like a modern-day burger.
Download the recipe card and and get a grown-up to help you have a go at creating Roman burgers for you and your family or friends. Why not throw a Roman party and dress up as a Roman god or goddess with our handy kit too?
Download the Recipe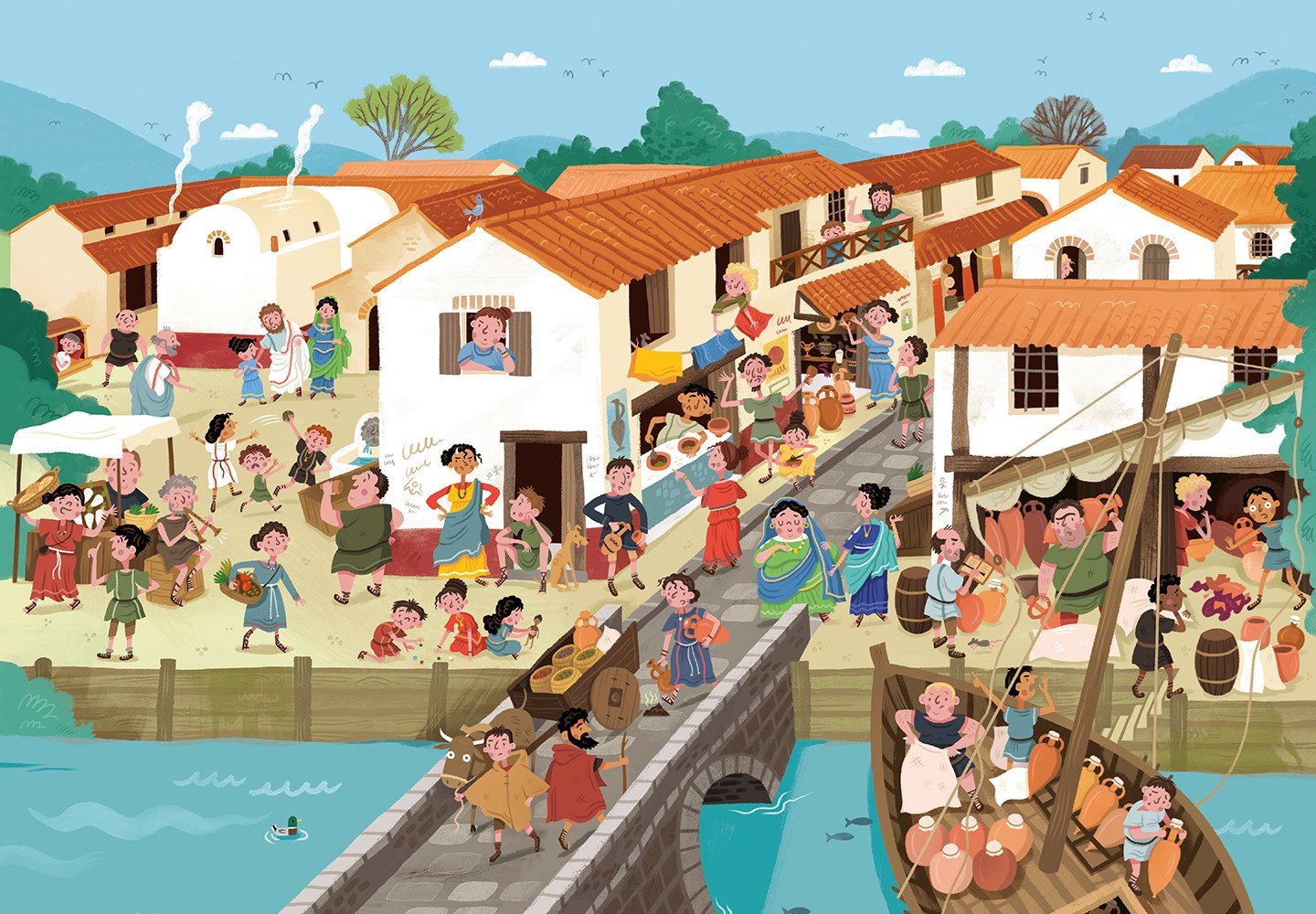 Roman poster: Continue your mega timeline!
In every issue of your Kids Rule! magazine we're giving away a free poster showing how people lived in England through the ages. If you missed the last magazine, don't worry as you can still get your hands on the first poster in the series showing life at a Stone Age settlement in 8,000 BC.
Each of the posters will follow on from each other, allowing you to collect and create a mega timeline of English history! Don't miss the next poster of life in Anglo Saxon England, which is due to appear in the next issue of the magazine and here in July!
Download the Roman poster